Watch: Russian Pilots Attack Ukrainian Positions
Russian pilots carried out combat operations against Ukrainian targets as the invasion enters its 111th day.
The Russian Ministry of Defense (MoD) said the pilots of the Sukhoi Su-25 fighter jets destroyed its targets.
The MoD said in a statement Tuesday that "Attack aviation crews carried out air strikes on military facilities and equipment of the Armed Forces of Ukraine. Missile launches were carried out in pairs at low altitudes."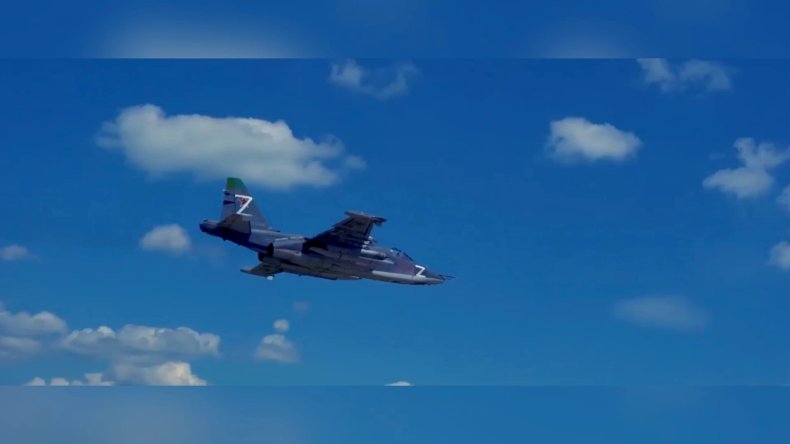 "As a result of the combat use of aviation weapons, camouflaged fortified field positions and armored vehicles of the Armed Forces of Ukraine were destroyed.
"After the sorties, the engineering and technical staff completed the tasks of servicing aircraft and preparing aviation equipment for a second combat raid."
Zenger News contacted Russian and Ukrainian officials for comment but had not received a reply at the time of writing.
Russian troops invaded Ukraine on February 24 in what the Kremlin is still calling a "special military operation." June 14 marks the 111th day of the campaign.
The General Staff of the Armed Forces of Ukraine reported that between February 24 and June 14, Russia had lost 32,500 personnel, 1,434 tanks, 3,503 armored fighting vehicles, 721 artillery systems, 229 multiple launch rocket systems, 97 anti-aircraft systems, 213 warplanes, 179 helicopters, 2,473 motor vehicles and fuel tankers, 13 warships/boats, 588 drones, 54 pieces of special equipment and 125 cruise missiles.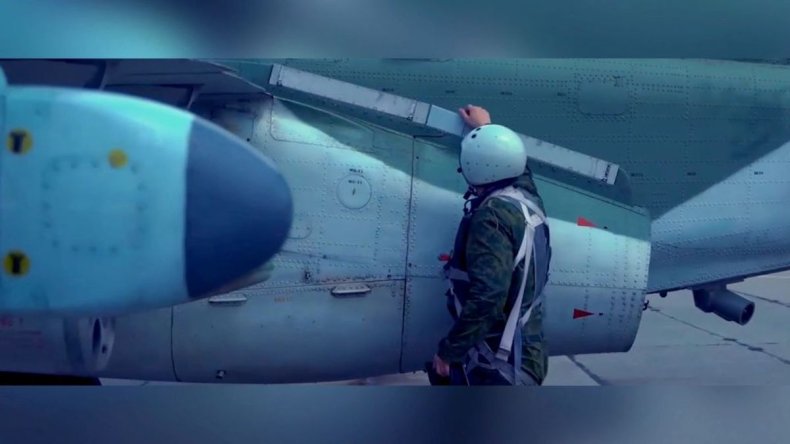 Elsewhere in Ukraine, all bridges to the besieged Ukrainian city of Severodonetsk have reportedly been destroyed, according to local governor Serhiy Haidai. Ukrainian forces there are now cut off from any possible retreat, and fierce street-to-street fighting is taking place in the city, which has been the focus of Russian artillery fire for weeks.
Ukrainian President Volodymyr Zelensky has repeatedly asked for additional weapons from Ukraine's allies.
The United Kingdom and the United States have said they are sending long-range missile systems to Ukraine. Russian President Vladimir Putin has warned of more attacks in Ukraine if the West sends long-range weapons.
Ukrainian officials have said that weapons are not arriving fast enough. Mykhailo Podolyak, an adviser to Zelensky, has said that to end the war, Ukraine needs "1,000 howitzers caliber 155 mm; 300 [Multiple Launch Rocket Systems]; 500 tanks; 2,000 armored vehicles; 1,000 drones."
Podolyak added: "Contact Group of Defense Ministers meeting is held in Brussels on June 15. We are waiting for a decision."
This story was provided to Newsweek by Zenger News.