Watch: Russian Strongmen Lift Soviet 'Tank' With Bare Hands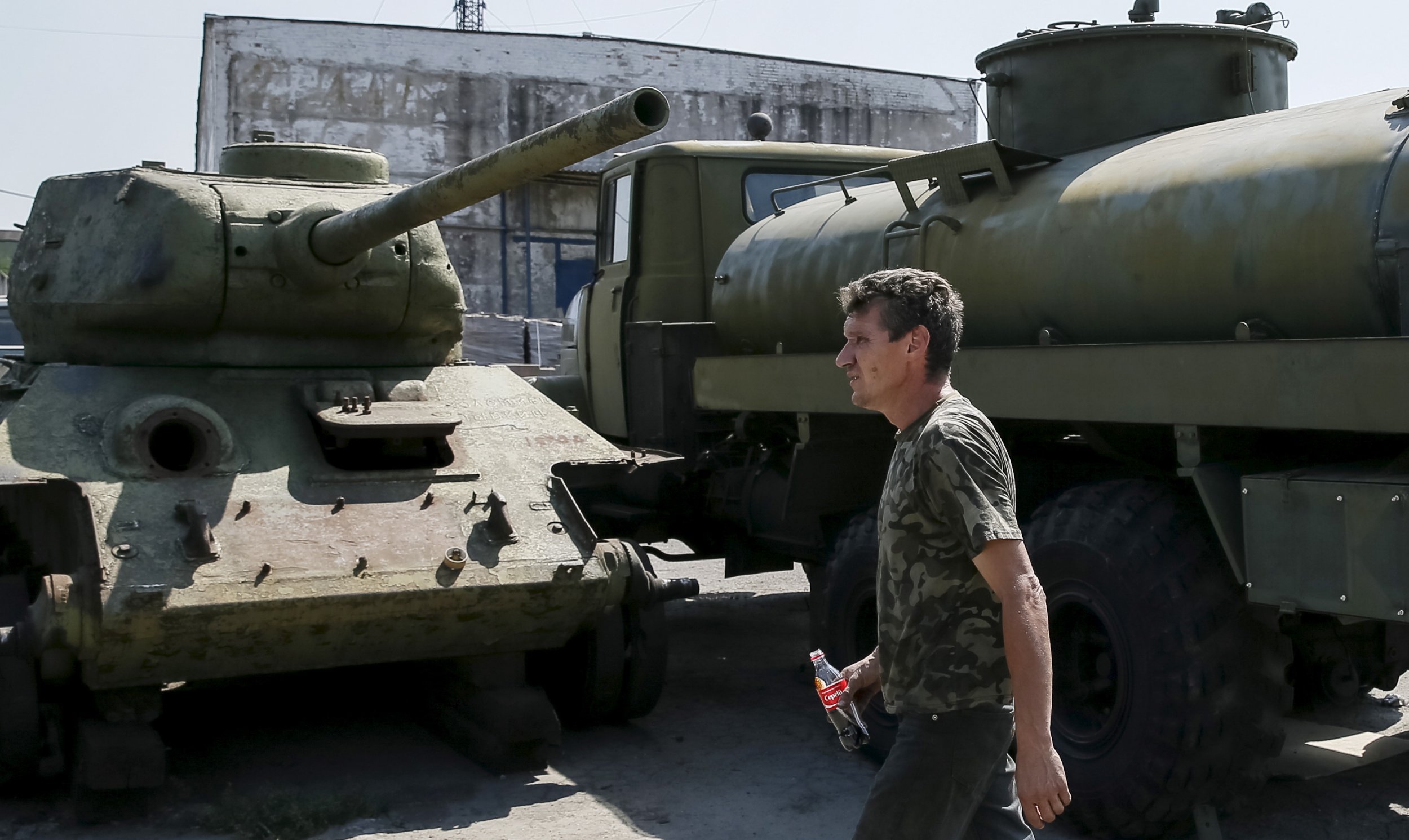 "Quantity is quality," Joseph Stalin is often quoted as telling his Soviet troops. In modern Russia a group of factory workers appear to have taken that maxim to the extreme as a video of a dozen of them lifting a Red Army tank with their bare hands has spread online.
The video, taken in a factory in central Russia, near the city of Yekaterinburg, features a group of around 10 men surrounding a truck carrying what looks like a Soviet T-34 tank. The men grab the tank as the truck begins to move from under it, leaving the military vehicle hang in the hands of the strongmen.
"The secret of this heroic feat—styrofoam," local news site E1 reports.
The tank was a replica of the T-34, which became the Red Army's principal tank in the latter stages of World War II. However, the ease with which it is lifted from the back of a cargo truck is the tip off that it's not quite military issue.
The to-scale styrofoam mock up of the T-34 appears to have been made for military and historic celebrations, though it is unclear what its specific purpose is. It is likely the tank replica was produced for Russia's Victory Day celebrations earlier this week. The country marks May 9, the anniversary of the Red Army storming Berlin at the end of World War II, with a series of military parades.
A monument to the same tank was vandalised in Ukraine earlier this week, protesting the Soviet symbol being displayed in Chernivtsi region. Unidentified spray painters wrote "To Moscow" in white writing on the tank and Ukrainian authorities said they could fine whoever is responsible, should they be caught.