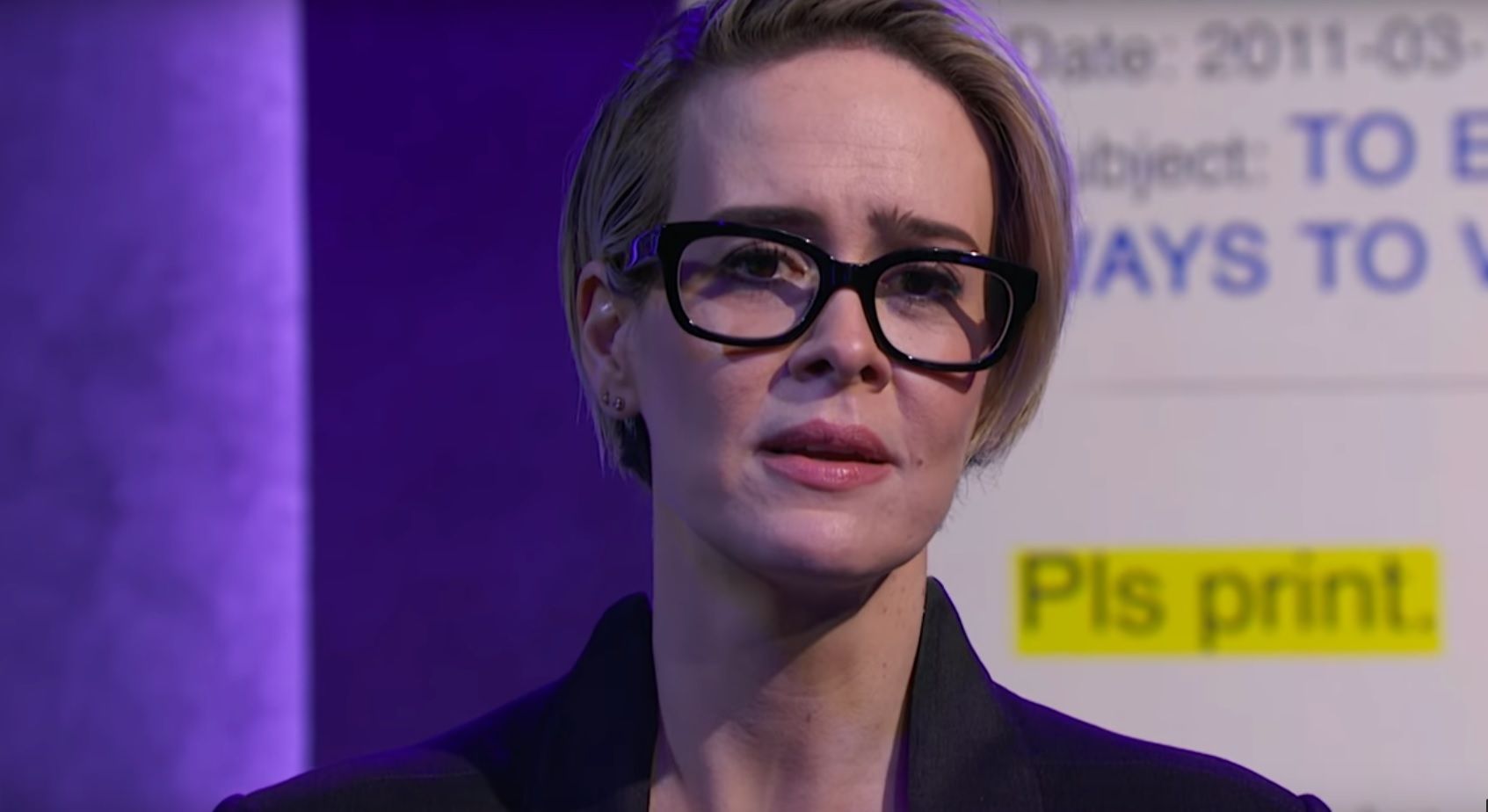 The last leg of the U.S. election race has focused on the contents of Hillary Clinton's emails as the FBI investigated a new batch of correspondence from the Democratic candidate's private email server during her time as secretary of state.
The fascination with those emails, with topics ranged from asking her aides to "pls print" to "pls print in bigger print"—not forgetting the one where she asked what time The Good Wife was on—inspired its own spoof one-woman show Monday night on Samantha Bee's satirical news program Full Frontal.
And who better to read Clinton's mundane emails than Emmy Award-winning actress Sarah Paulson, who recently won acclaim for her role as Marcia Clark in The People v. O.J. Simpson: American Crime Story.
Bee introduced Paulson's segment by lambasting the obsession with Clinton's emails in such close proximity to election day, rather than focusing on the policies of both candidates.
"You want to talk about emails instead of policy? Fine, let's do it," said Bee.
"About a million of them are just Hillary and Huma [Abedin] emailing 'U up?' to each other. They clearly don't know what that means, which makes me doubt Huma ever opened her husband's laptop," Bee joked, referencing former congressman Anthony Weiner's various sexting scandals.
But the best part of the segment was Paulson trying to keep a straight face during her monologue as she repeated "Pls print." Paulson in a Clinton biopic is the dream casting nobody knew they needed, until now.