Watch: 'Saturday Night Live' Gets Serious as Leslie Jones Eviscerates Alabama Lawmakers Who Voted for Abortion Ban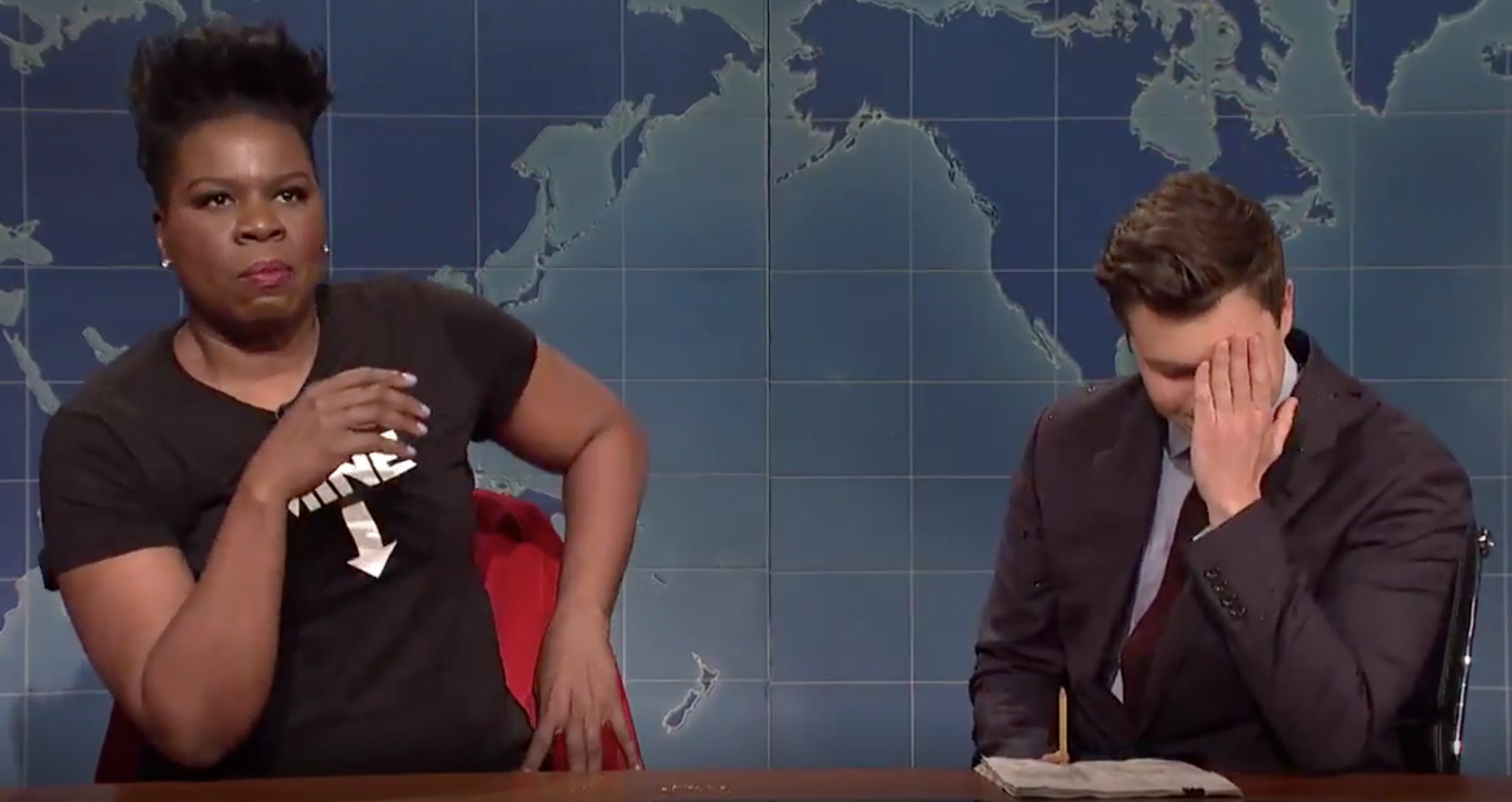 For a brief moment in its 44th season finale, Saturday Night Live got serious.
In a "Weekend Update" segment from the May 18 episode, the comedy sketch show gave a platform to fan-favorite cast member Leslie Jones, who eviscerated Alabama lawmakers for passing the nation's most restrictive anti-abortion bill last week.
"You can't control women," an incredulous Jones said during the skit. "You can't control women, because I don't know if you all heard, but women are the same as humans."
"When women have a choice, women have freedom," she later added, switching from a costume from "The Handmaid's Tale" to a black shirt that read "Mine."
One of nearly a dozen abortion bans working their way through conservative state legislatures, the new Alabama law outlaws abortion unless the procedure is done "to avoid a serious health risk to the unborn child's mother."
There is no exception for rape or incest, and the new law criminalizes doctors who perform unauthorized abortions with a potential life-term in prison.
Officially titled the "Alabama Human Life Protection Act," the bill flew through the Senate on Tuesday and was signed into law by Gov. Kay Ivey on Wednesday. Abortion rights advocates have promised to challenge House Bill 314 in court before it can begin in November.
The twenty-five members of the Alabama State Senate who voted for its passage were all white men, an outcome Jones riffed on during the segment.
"What made me so mad was seeing the Alabama senators who passed the abortion ban," Jones said, striking an irritated tone. "Look at them. All men. This looks like the casting call for a Lipitor commercial. This looks like the mug shots of everyone arrested at a massage parlor."
Jones also referenced the other states attempting to pass a similar laws, telling the audience there existed a "war on women" in state legislatures.
"If you're a woman out there and your scared or confused, just know that you're not alone," she said. "There are so many women out there that have your back, especially me…"
"You can't tell me what to do with my body," she warned. "You can't make me small or put me in a box."
The Alabama law is part of a broader effort to push the Supreme Court into revisiting Roe v. Wade, the landmark 1973 ruling that legalizes abortion.
When signing the Alabama bill into law, Gov. Ivey acknowledged that the legislation is unenforceable without the nation's highest court ruling in its favor. Still, she said it was a testament to "Alabamians' deeply held belief that every life is precious and that every life is a sacred gift from God."
"No matter one's personal view on abortion, we can all recognize that, at least for the short term, this bill may similarly be unenforceable," Ivey wrote. "As citizens of this great country, we must always respect the authority of the U.S. Supreme Court even when we disagree with their decisions. Many Americans, myself included, disagreed when Roe v. Wade was handed down in 1973. The sponsors of this bill believe that it is time, once again, for the U.S. Supreme Court to revisit this important matter, and they believe this act may bring about the best opportunity for this to occur.