Watch: Valedictorian's Mic Cut by the School When She Mentions Sexual Harassment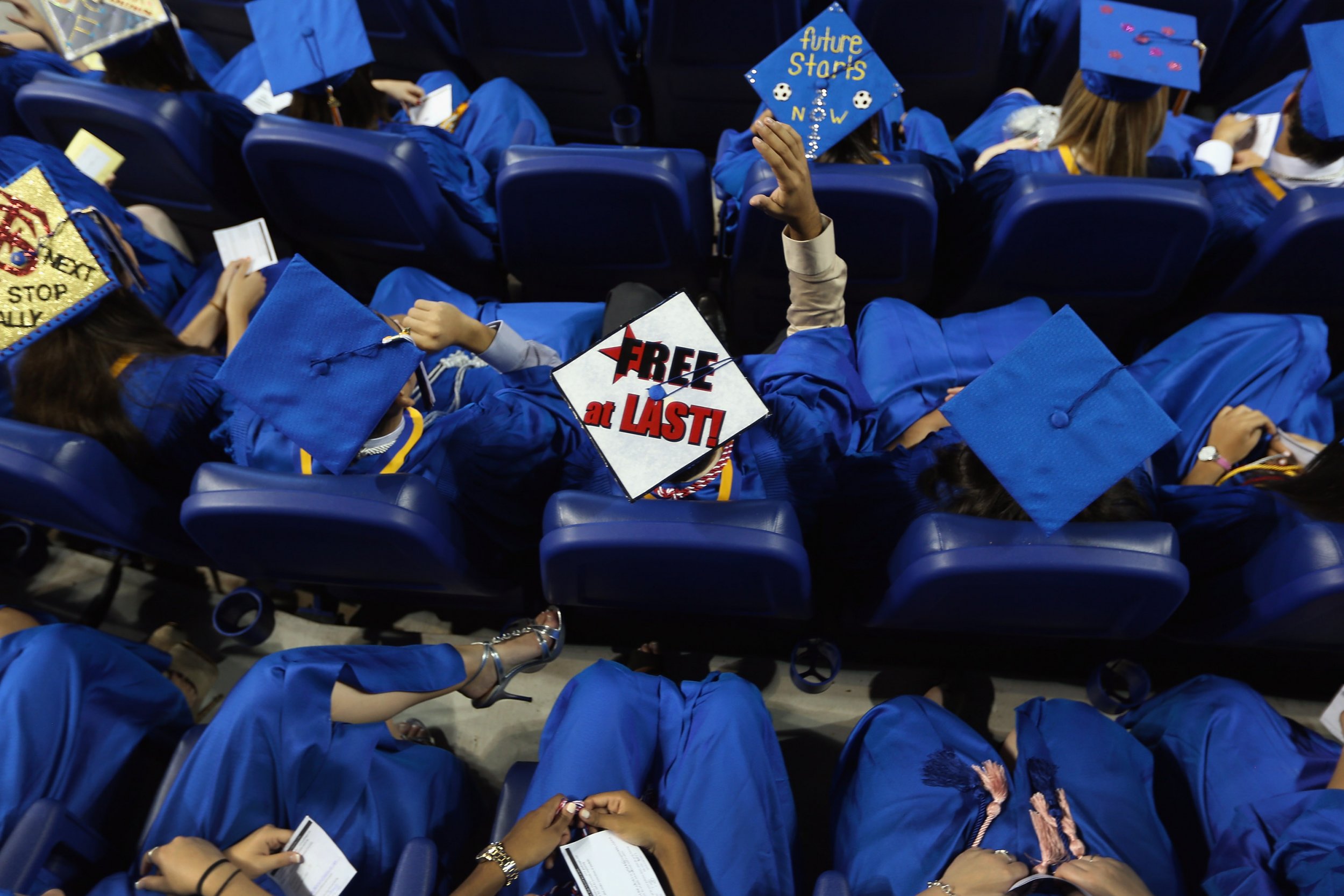 A school in California is facing backlash after censoring its valedictorian's speech referencing alleged sexual harassment.
Lulabel Seitz, 17, was delivering her speech at the graduation ceremony at Petaluma High School in Northern California. Four minutes into her address, Seitz's microphone was suddenly cut off as she began to reflect on allegations of sexual assault at the school, The Washington Post reported.
Listing the challenges the student body had overcome this school year—including a teachers' strike and wildfire-related school closures—Seitz told classmates, "We have all achieved unlikely dreams." Seitz is the granddaughter of immigrants from the Philippines and will be the first member of her family to attend college when she heads to Stanford in the fall.
She continued but would soon have her microphone cut off. "The class of 2018 has demonstrated time and time again that we may be a new generation, but we are not too young to speak up, to dream and to create change. Which is why even when some people on this campus, those same people—"
After several seconds of confusion, fellow students stood and began clapping, urging the school to let Seitz finish her speech, but to no avail.
The valedictorian later posted a full version of her planned speech to YouTube, which read, "And even learning on a campus in which some people defend perpetrators of sexual assault and silence their victims, we didn't let that drag us down. The class of 2018 has demonstrated time and time again that we may be a new generation but we are not too young to speak up, to dream, and to create change."
"The Petaluma High School administration infringed on my freedom of speech and prevented a whole graduating class from having their message delivered," Seitz said.
Petaluma principal David Stirrat told the Times that students' speeches had been preapproved and that speakers had been told that if they went off script the microphone might be disconnected.
Speaking to local newspaper The Press Democrat, Stirrat explained that Seitz's approved speech did not include references to assault. "We certainly would have considered such an addition, provided no individuals were named or defamed," he said.
According to Seitz, she never planned to explicitly name any offenders. "I was just saying some people; it was very vague," she said. "So they had no reason to think I was going to call out somebody in particular. I just think they got scared because I was going to call out them."
Regardless, Seitz believed she did the right thing. "For weeks they have threatened me against 'speaking against them' in my speech," she said. "Sometimes we know what's right and have to do it."