Watch: Scott Kelly and Mikhail Kornienko Return From Their Year in Space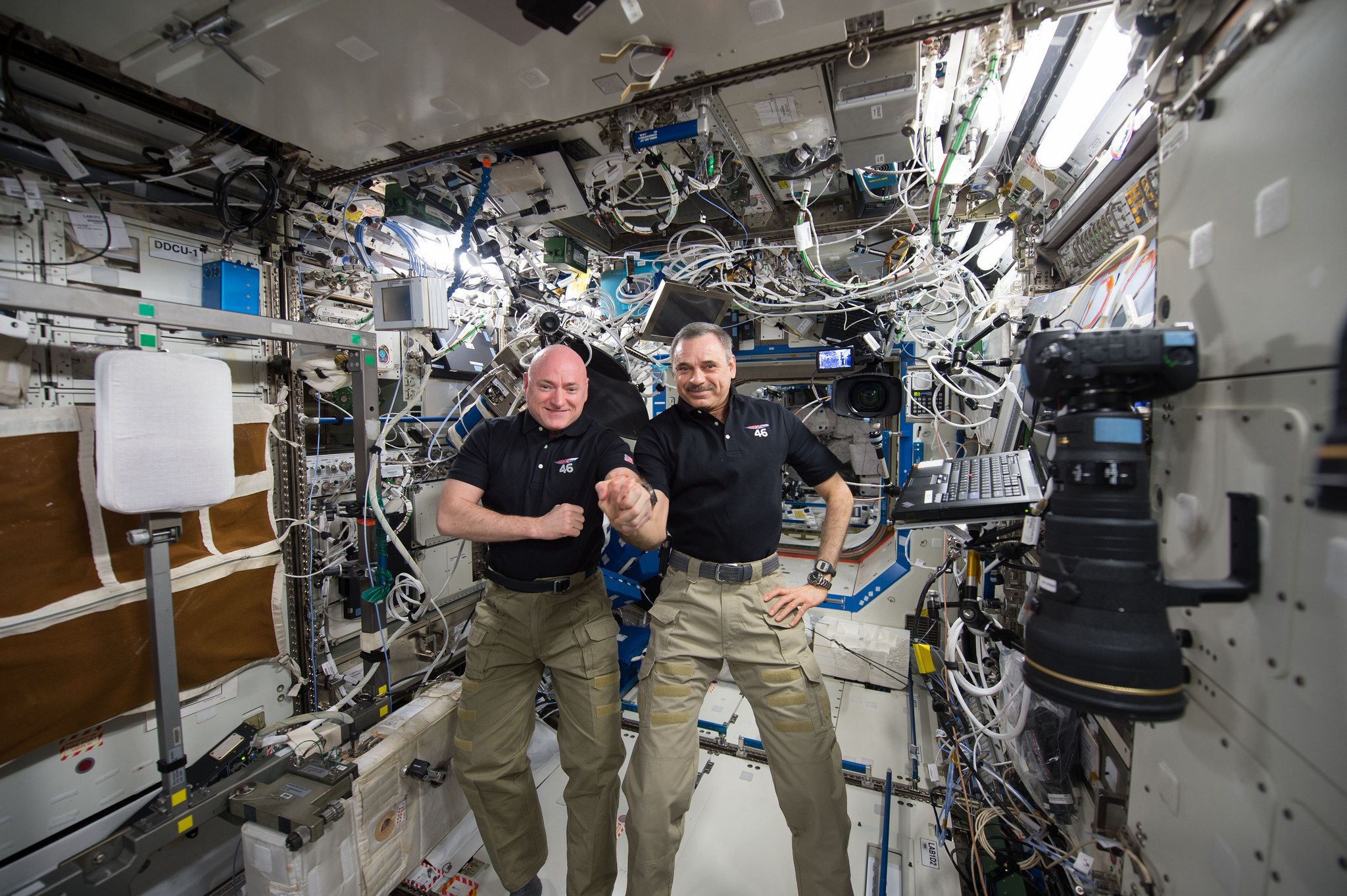 Scott Kelly is getting ready to head home. He handed over the reins of the International Space Station to fellow NASA astronaut Tim Kopra in a command change ceremony on Monday in preparation, and is just hours away from departure.
Kelly and his fellow "Year in Space" crew member, Russian cosmonaut Mikhail Kornienko, are scheduled to land in Kazakhstan at 10:25 on Wednesday morning local time (11:25 on Tuesday night ET). They will be joined by Russian cosmonaut Sergey Volkov for the return trip, leaving Kopra at the station with British astronaut Tim Peake and the Russian cosmonaut Yuri Malenchenko.
Kelly and Kornienko are the space station's first one-year crew, and will have spent 340 consecutive days in space by the time they land, twice as long as most U.S. missions. Kelly broke two records this past fall when he became the American astronaut who has spent both the most cumulative time and the most consecutive days in space.
The idea behind the mission is to assess the physical and psychological impacts of long-duration spaceflight—another step toward human travel to Mars. Research has focused on areas like behavioral health, physical performance, metabolism, microbiome and visual impairment.
NASA TV will be broadcasting coverage of several parts of the journey. Tune into the online stream here (or watch below):
Tuesday at 4:15 to 7:30 p.m. ET for farewells and hatch closure
Tuesday at 7:45 to 10 p.m. ET for undocking coverage
Tuesday from 10:15 p.m. to 12 a.m. ET for deorbit burn and landing coverage
Wednesday from 1:30 to 2 a.m. ET for a video file of landing and post-landing activities
Wednesday from 7:30 to 8 a.m. ET for a video file of post-landing activities and interviews, scheduled to include interviews with both Kelly and Kornienko
Wednesday at 11:45 p.m. (time may be updated) for coverage of Kelly's arrival back in Houston. He's scheduled to be greeted there by Second Lady Jill Biden, Assistant to the President for Science and Technology John P. Holdren, NASA Administrator Charles Bolden and twin brother Mark Kelly
On Friday morning at 11 a.m. ET, NASA scientists and doctors will host a Reddit AMA to answer questions about the one-year mission. That same day, NASA will hold two media briefings—a discussion with scientists about the research conducted during the one-year mission and another for Kelly to share his experiences living on the space station for an extended period of time.