Watch: Seth Meyers Sends Donald Trump Birthday Messages from Obama, Clinton and Comey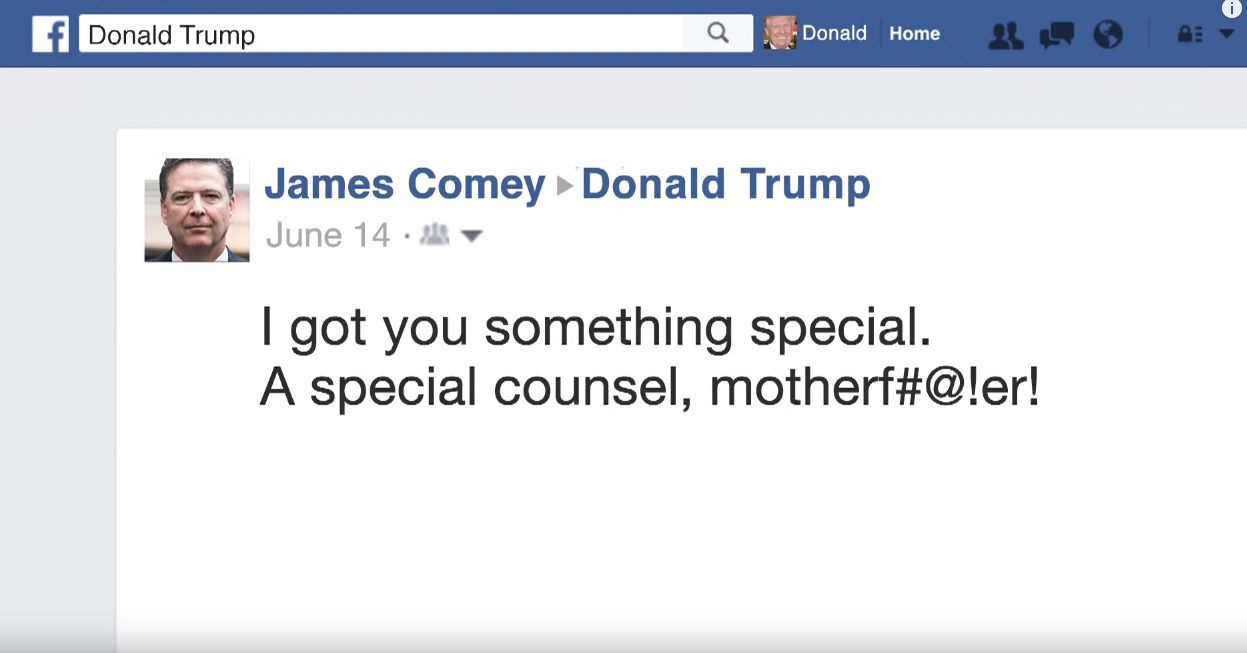 In case you missed Donald Trump's unsubtle reminder during his first full cabinet meeting earlier this week that June 14 is his birthday, the president indeed turned 71 on Wednesday.
The tweeter-in-chief's wife, first lady Melania Trump, and youngest son, Barron gave him an early birthday gift by finally moving into the White House on Monday. Trump also received well-wishes from the likes of Hillary Clinton, Barack Obama and James Comey. Sort of.
Late Night host Seth Meyers mocked up birthday messages posted to Trump's Facebook wall from friends and political foes in a sketch posted to the NBC late-night talker's YouTube page.
"I have a headache," Melania wrote on his wall. (Perhaps it's all the late-night wine therapy she's resorted to since moving into the White House?)
Meyers also mocked attorney general Jeff Sessions's evasive testimony before the Senate intelligence committee about his undisclosed meetings with Russian diplomats and the firing of former FBI Director James Comey.
"I do not recall that today is your birthday, but if news reports suggest that it is, then it would be appropriate for me to wish you a happy birthday at this time, which I am not doing nor am I denying having done," read the mock message from Sessions on Trump's Facebook page.
A message attributed to Russian president Putin began, "Since I already gave you a gift," alluding to Russian involvement in the U.S. presidential election in 2016, "please give me one. My routing number is 443187887."
"Cool Facebook wall," wrote Hillary Clinton, Trump's Democratic rival in the election, "did Mexico pay for it? LOL. Dork."
But Meyers saved his best zinger for last—a birthday present from former FBI head Comey.
"I got you something special. A special counsel, motherf****r," the spoof message read, referring to the Trump campaign facing investigation for potential collusion with Russia during the presidential election.
Happy birthday, Mr. President?