Watch: Siberian Tiger Flees Cave of Sleeping Female Leopard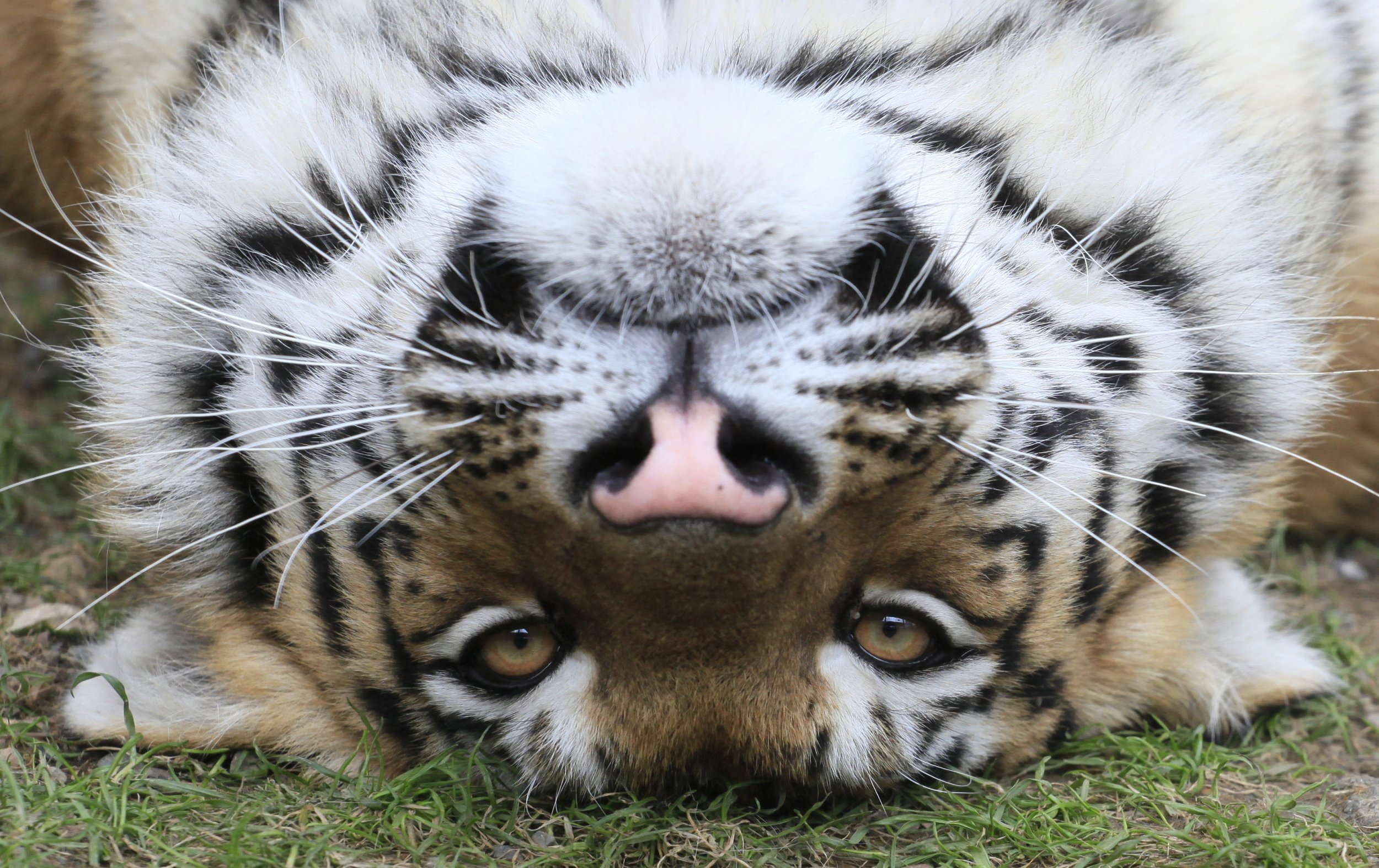 Sightings of the endangered Siberian tiger are uncommon, and footage of the tiger near other big cats is even more rare. A Russian nature reserve has caught both an adult Amur tiger and a leopard camping out in front of the same cave, in stunning shots from the country's Far East.
The video, from a camera mounted in the snow of a nature reserve in the Primorye region, showed a tiger sniffing around the snow to find a small cave in a nearby rock wall. The tiger peeked in but grew dissuaded from entering and left. The recording then cut to show a much smaller cat—a female leopard—casually exiting the cave for a stretch after a snooze.
Read more: Watch a Russian junior hockey match dissolve in a team-vs.-team brawl
In addition to showcasing the beautiful feline predators up close, the footage shocked some of the scientists in the reserve when the large tiger fled after sighting the sleeping leopard—an unlikely show of courteousness, or perhaps cowardice.
"We checked the cave especially to make sure that there was only one entrance to it," said Viktor Storozhuk, an engineer and researcher for Leopard Land reserve. Upon closer inspection, scientists realized that the footage of the two cats peering in and out of the same hole was actually five days apart, and some of the footage between the two scenes had been lost.
"Evidently the kit gave out, and that is why the moment where the leopard entered the cave is not on the video," according to a statement on the reserve's website. That is not to say something much bigger did not spook the tiger. "The tiger was not frightened by the leopard, but more likely he spotted a hibernating bear in the cave."
According to the reserve's record, leopards are highly skilled at sensing bigger predators and fleeing, so any close interaction between the tiger and its smaller, spotted cousin is unlikely to have happened, even off camera. Recordings of run-ins and conflicts between species in the reserve are virtually nonexistent.
Meanwhile, sightings of Siberian tigers (or Amur tigers, as they are known in Russia) are reported at every occasion by the Russian media as conservation work with the endangered big cats is a project championed by President Vladimir Putin himself.
News in 2015 that one of the tagged members of the species was close to settling down with a mate made national headlines at the time. A tiger even made it on the short list to be the mascot for the soccer World Cup in Russia next summer. The tiger lost out to Zabivaka, the wolf.