Watch Sir Patrick Stewart Soothe This Anxious Foster Pup in His Continuing Support of Pitbulls
Sir Patrick Stewart can't get enough of his new foster pup. There's even video of him soothing the lovely beast available to see online, and boy are people into it!
Posted today on Reddit, Stewart starts off the video by rubbing the belly of his four-legged companion. After kissing the pup's paw, the pooch loves it so much it seems to reach out for even more of Stewart. It's such a beautiful and emotional moment between the pet and its owner. Even Stewart is about to tear up as he laughs wholeheartedly.
Last Sunday the Next Generation actor introduced his Twitter followers to his new foster dog who he and his wife have yet to name. At the end of the short video, Stewart puts his book down and lovingly wraps his arms around her.
"We're already falling head over heels in love," stated the Picard actor.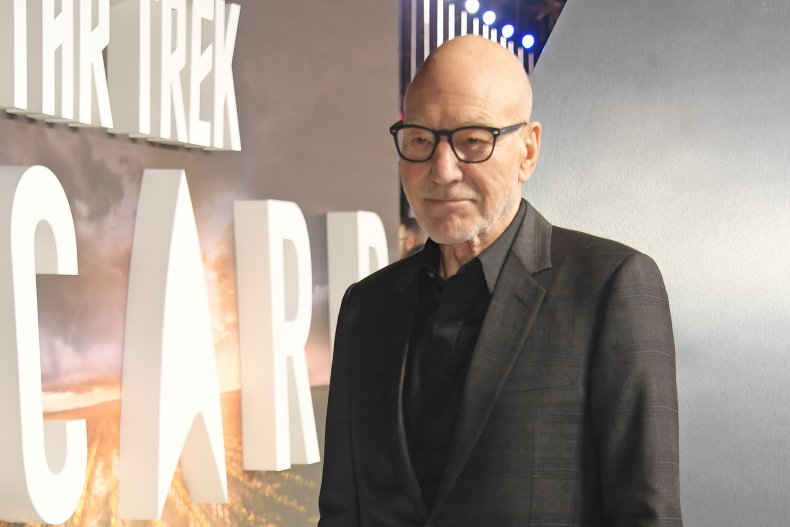 The 80-year-old actor's love for dogs transferred over to his Star Trek counterpart, Jean-Luc Picard. In Picard, the retired captain of the USS Enterprise now has a dog named Number One, a playful reference fans of Star Trek: the Next Generation will recognize as a nod to his right hand mand, Commander William Riker.
At the start of the year, Stewart explained why Picard's canine sidekick had to be a pitbull to StarTrek.com. Though pitbulls are given a bad reputation in England, he saw something wonderful about them.
"I wanted a dog because I have, only in the last four years, renewed my acquaintance with dogs. I had a dog, a border collie, when I was little and nothing since then. I thought all we need to do is to have a dog at Picard's side. And that, without any dialogue or any dramatic reference, will say a lot about this man, that he now has a dog always at his side," said Stewart.
"Well, I am obsessed with pitbulls. What a dog, and how ill used they have been, appalling used. In England they're a banned breed. I adopted my first pit bull and we already were excited about the thought of taking her back to England, and we couldn't do it, added Stewart. "They won't be let in the country. I even talked to the British Embassy in Washington about it and they said, 'There's nothing we can do.' I'm now part of a campaign working in the UK to get this legislation changed because they are the most sensitive, the most loving, the most giving, the most affectionate creatures that you could ever possibly hope to meet."
Newsweek reached out to a representative for Stewart for comment but did not hear back in time for publication.