Watch Six Fictional Characters Become President (or Mayor) This Inauguration Weekend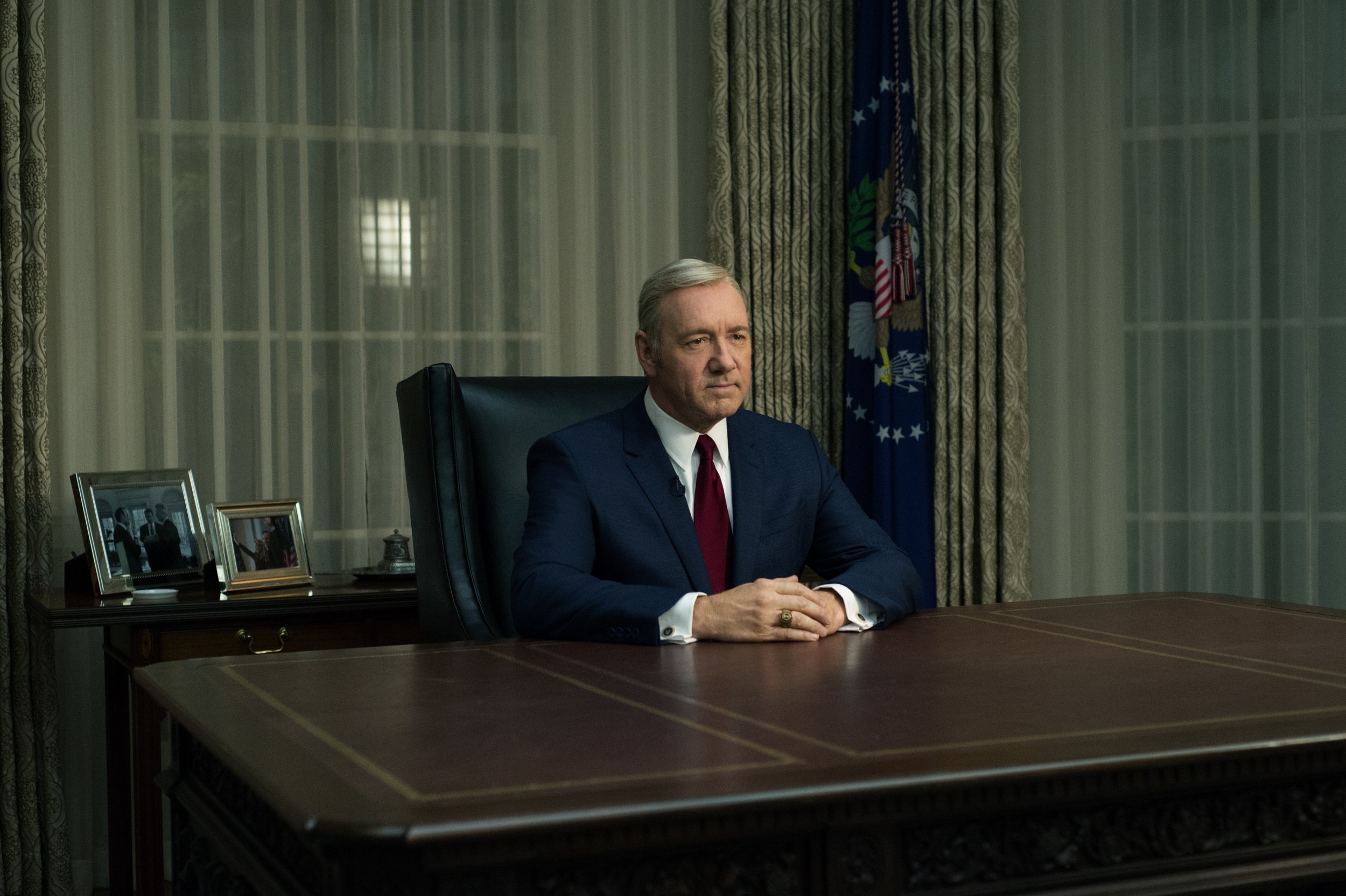 A television critic in Scotland has already described Friday's inauguration of Donald Trump as the 45th president of the United States as an episode of The Twilight Zone.
"After a long absence, The Twilight Zone returns with one of the most ambitious, expensive and controversial productions in broadcast history," wrote Damien Love in Scotland's Herald, "but this huge interactive virtual reality project, which will unfold on TV, in the press, and on Twitter over the next four years, sets out to build an ongoing alternative present."
He continued:
The story begins in a nightmarish version of 2017 in which huge sections of the US electorate have somehow been duped into voting to make Donald Trump president. It sounds far-fetched, and it is, but as it goes on it becomes more and more chillingly plausible. Today's feature-length opener concentrates on the gaudy inauguration of President Trump, and the stirrings of protest and despair surrounding the ceremony, while pundits speculate gravely on what lies ahead.
For those who would like to escape from the "alternate present" of the inauguration, or wish to imagine any number of fictional leaders taking office, there are plenty of options. These are men and women who have been elected in traditional presidential races or assumed the office under other circumstances, both benign and malicious. We've included one mayoral inauguration to top off the list.
The West Wing, Season 4, Episodes 14-15 (Netflix)
Ask liberals and they're sure to say they're dreaming of living in the world of The West Wing, with Josiah Bartlet as their president instead of Trump. Take solace here in Bartlet's inauguration for a second term.
Veep, Season Five, Episode 10
A veep-turned-president prepares for Inauguration Day and her eviction from the Oval Office while struggling to figure out what comes next.
House of Cards, Season 2, Episode 13 (Netflix)
In perhaps the slimiest climb to the presidency ever depicted, Frank Underwood takes on the j0b following the resignation of President Garrett Walker in the second season finale. The last moments of the episode, with Underwood standing in the Oval Office for the first time as president, are positively eerie.
Commander in Chief, Pilot (Hulu)
Geena Davis plays Vice President Mackenzie Allen in this series, which had only one season, in 2005-06. When the president dies, Allen is asked to resign to make way for Speaker of the House Nathan Templeton (Donald Sutherland) to take on the role of commander in chief. But Allen decides to take the oath of office anyway, at least in part because she sees that Templeton is prejudiced against Muslims, women and gay people. Those disappointed by Trump's victory over Hillary Clinton can seek solace in this fictional first female president who take a stand against discrimination.
Designated Survivor, Pilot (ABC.go.com)
In this ABC drama currently in its first season, Kiefer Sutherland (who happens to be the son of Donald Sutherland from Commander in Chief) plays Tom Kirkman, a low-level Cabinet member asked to sit out of the president's State of the Union address as the "designated survivor." When an attack, the largest since 9/11, hits the Capitol, he becomes the president.
Parks and Recreation, Season 7, Episode 11 (Hulu)
No one's becoming president here. But Jerry Gergich is being appointed mayor of the fictional town of Pawnee, Indiana. The next episode reveals that he is then elected over and over again to serve 10 terms. There's perhaps no better time for a reminder that local politics are important too.