Watch: Solar Impulse Pilot Takes Selfie From Outside Cockpit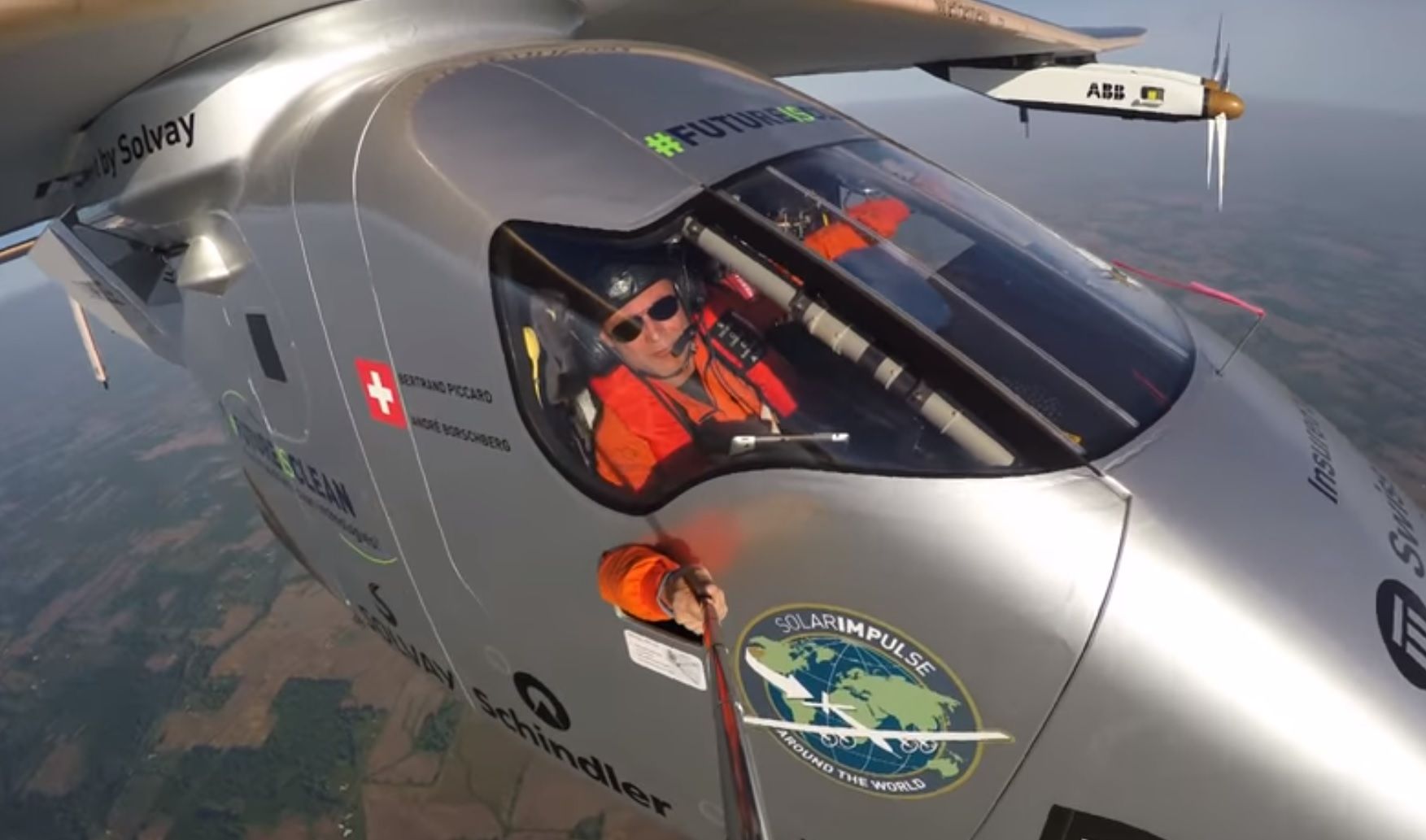 The pilot of Solar Impulse, the first plane to circumnavigate the globe using only solar energy, has shared an aerial video shot from outside the cockpit.
Bertrand Piccard took the video on the 13th leg of Solar Impulse's journey around the world, which took the Swiss adventurer from Dayton, Ohio to Lehigh Valley, Pennsylvania.
Piccard has been taking turns with André Borschberg, a former fighter pilot, in flying Solar Impulse across the globe, with the hope of promoting clean technologies and the spirit of innovation.
"If you just make a press conference for clean technologies, nobody will listen," Piccard told Newsweek in a recent interview. "But when you fly around the world with no fuel, people say, 'Wow.'"
Solar Impulse is set to complete the final American leg from Pennsylvania to New York later this week, before setting off on a transatlantic flight.