Watch: SpaceX's Thrilling Falcon 9 Rocket Landing Video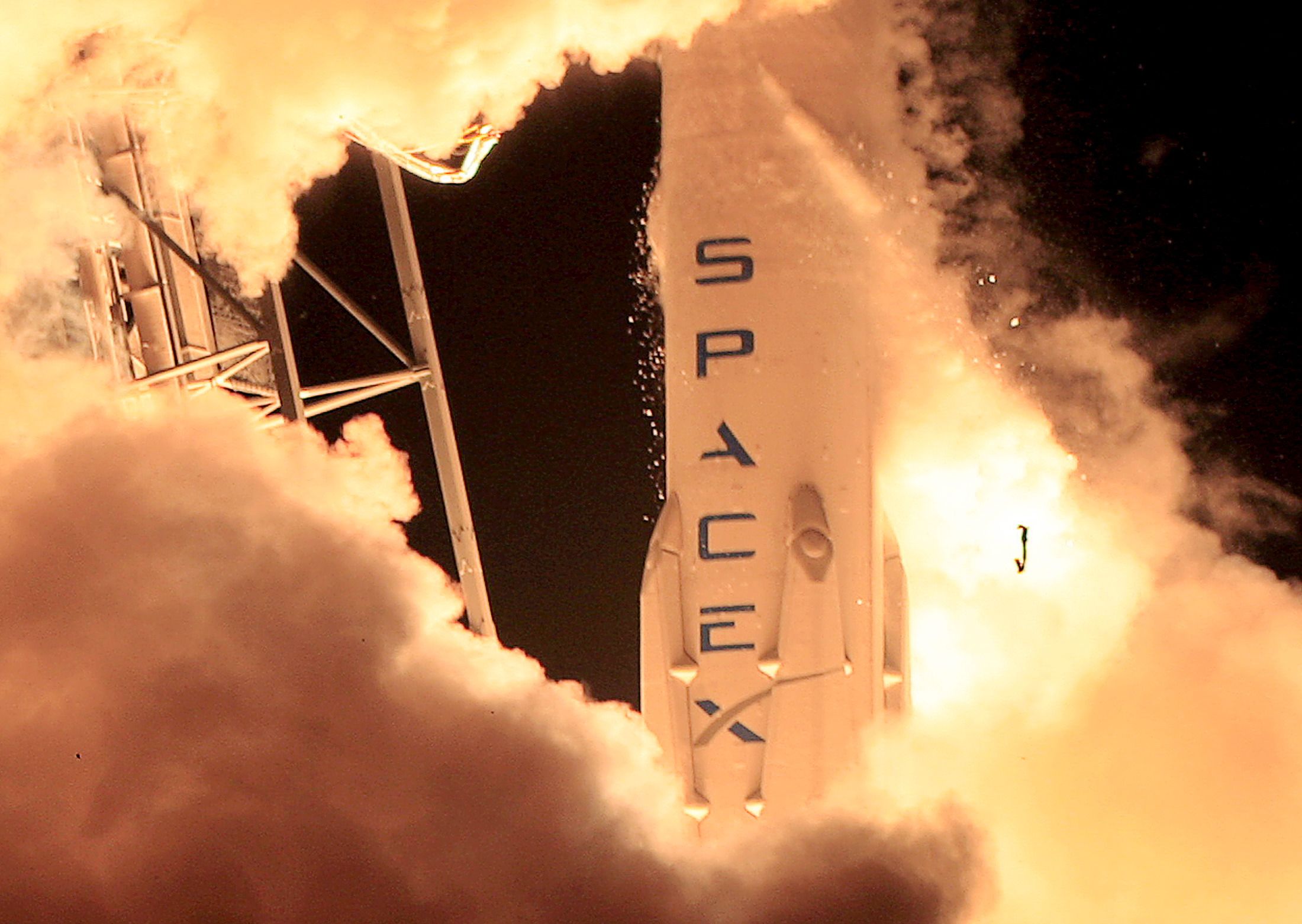 Where were you on the evening of December 21, 2015? It's OK if you don't remember what you did personally, but SpaceX remembers the night oh so fondly.
SpaceX, an aerospace manufacturer founded by Tesla CEO Elon Musk, successfully landed its Falcon 9 rocket upright after launching it into orbit for about nine minutes—the first time such a feat had been accomplished.
This "revolutionary moment," as Musk described the landing, may usher in reusable rockets that can be sent into space multiple times. Musk believes such rockets can cut down on space exploration costs "by a hundredfold."
Now, you can relive the thrill and the historical significance in a video published by SpaceX on Tuesday. Watching the rocket stand upright and the celebrations from SpaceX employees in mission control at Cape Canaveral may give you the goose bumps.
Fast forward to the 2:17 mark and look at everyone going crazy. It looks like a scene from a soccer stadium after an important goal has been scored. (Paging r/happycrowds...) Considering most of the people there have put in incredible amounts of time and effort to see Falcon 9 land successfully, it's a pretty cool sight to see.
SpaceX is not resting on its laurels after Falcon 9. They are preparing to shoot another rocket called Jason-3 into space this Sunday. SpaceX hopes to land that too, this time atop a drone ship floating in the Pacific Ocean.
SpaceX has tried landing on a drone ship last year, but the rocket could not stick its landing.