Watch Spectacular Drone Footage of Serbia and Hungary Border Stand Off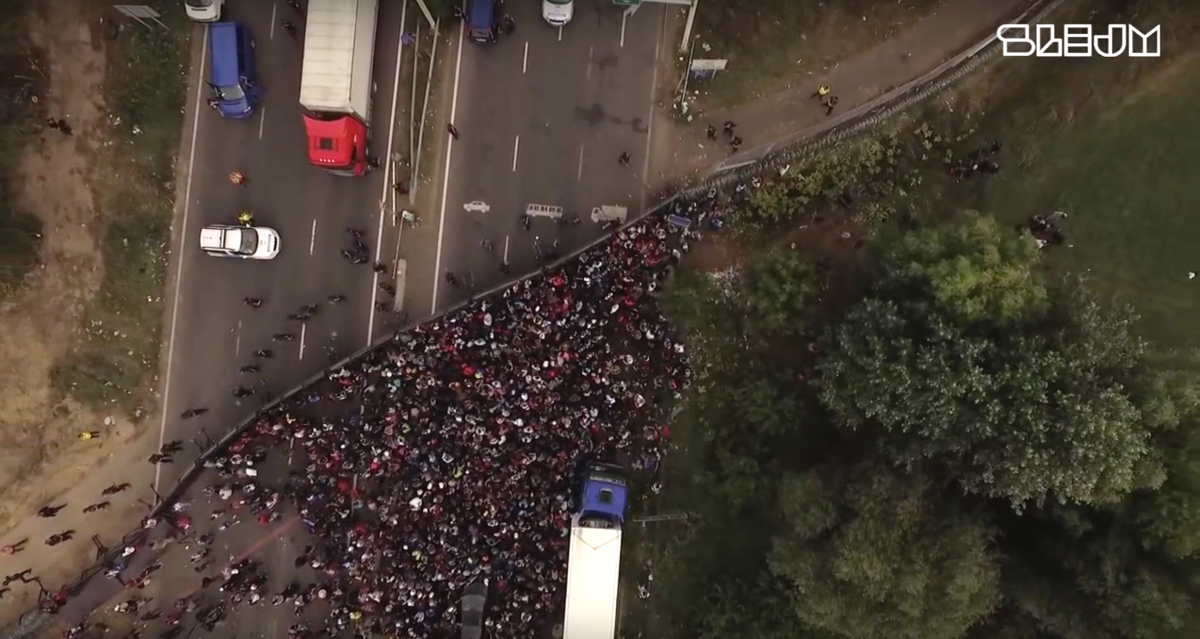 New footage taken by a drone at the Hungarian-Serbian border shows thousands of refugees gathering at a fence, after Hungary tightened its border controls on Tuesday.
The footage, uploaded on Tuesday, shows an aerial view of refugees walking across fields, moving between stationary cars and trucks on a motorway, before finally reaching the checkpoint at the Serbian town of Horgos which borders the Hungarian town of Roszke.
Hungarian police fired water cannons and used tear gas against the refugees on Wednesday after hundreds broke down the razor-wire fence between the two countries.