Watch: Spend a Romantic Night in Paris, With 35 Sharks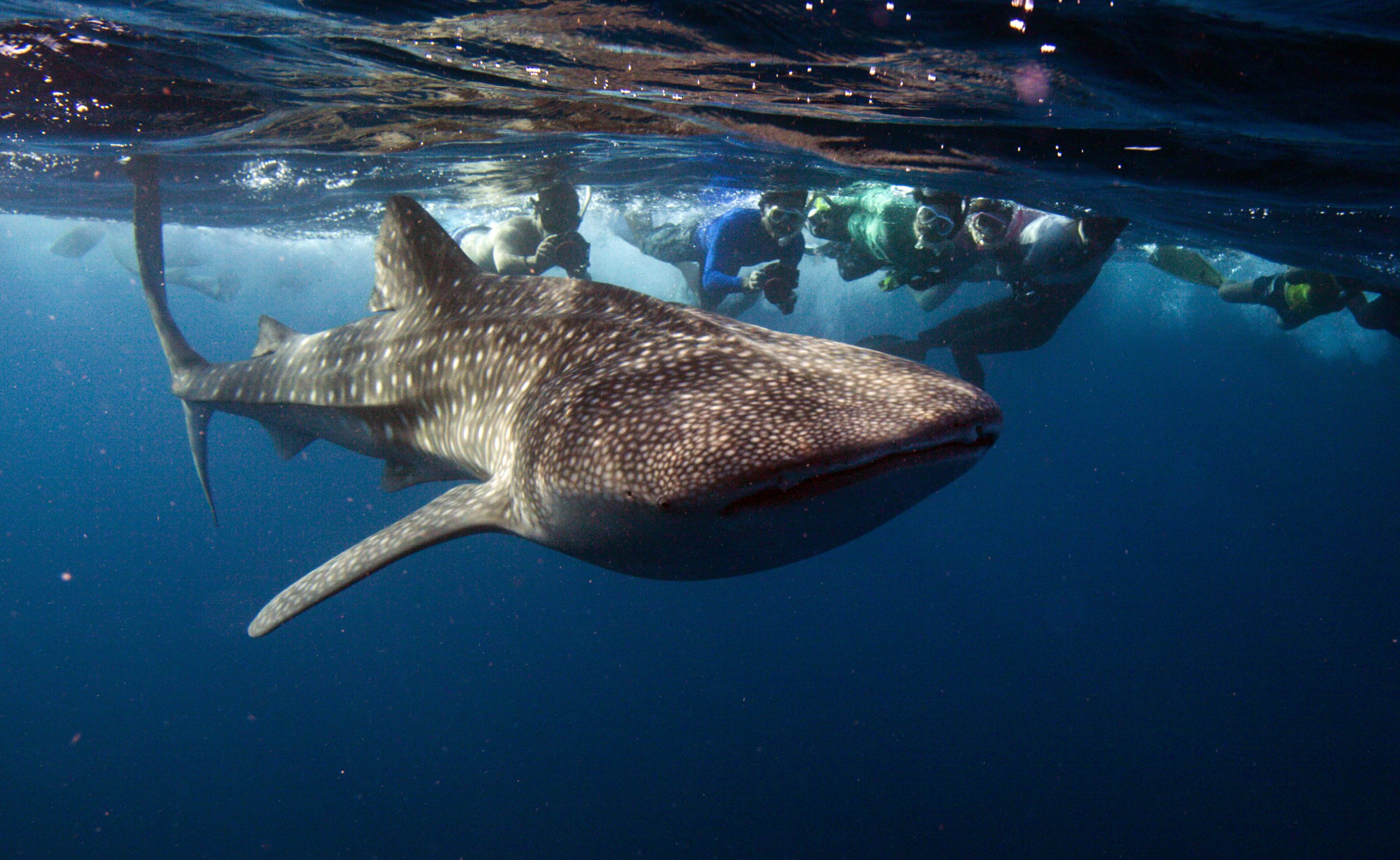 Aquarium de Paris is inviting visitors to sleep in the world's first underwater bedroom, surrounded by 35 sharks—for free.
Opened in 1867 and located in front of the iconic Eiffel Tower, the Aquarium de Paris was the world's first aquarium. But from April 11-13, it turns into a shark hotel. The winners of the competition held in cooperation with Airbnb will sleep in a room in a 10-meter-deep (33-foot-deep) tank containing more than 3 million liters (660,000 gallons) of water. "The only thing separating you from your neighbors is the 360-degree transparent wall," the advertisement says.
Guests will be welcomed by Fred Buyle, a world-record-breaking diver, underwater photographer, and shark conservationist. Buyle will perform an underwater dance with the sharks before taking the guests on a tour of the aquarium with one of the center's marine biologists explaining how sharks live and their significance as part of the ocean's ecosystem.
Then, each night, one lucky couple will sleep on a large cylindrical bed with immersive views of the sharp-toothed creatures.
Let's hope that glass holds. According to the International Shark Attack File (ISAF), between 1958 and 2014 there were 2,778 confirmed unprovoked shark attacks around the world, of which 497 were fatal.
After the competition is over, the room will remain as an area for biologists to study the six different shark species in the tank.
"We're thrilled to be the first aquarium in the world to offer this chance for people to be more than simply visitors, but to get such an 'immersive' experience," says Alexis Powilewicz, CEO of Aquarium de Paris, in a statement. "Sharks are essential for the health of marine ecosystem. If they were to disappear, it would be a major threat to the ocean's ecosystem. It is therefore crucial to be able to observe them in order to better protect them."
Submissions are open to anyone over 18 and close on April 3. Even if you aren't a French local, Airbnb says winners will be flown in from anywhere in the world.