Watch 'Star Trek: Picard' Online Free, Without CBS All Access
The premiere episode of Star Trek: Picard is available for all to watch streaming online—without a CBS All Access account—but only until Wednesday, February 5.
CBS has made "Remembrance," the first episode of the new Star Trek series, available for non-subscribers on their official website—no sign-in or registration required. The episode streams with ads, but that's the only obstacle standing between you and Patrick Stewart's return to the character he's known most for: Captain Jean-Luc Picard of Star Trek: The Next Generation.
You can watch "Remembrance," the premiere episode of Star Trek: Picard on the CBS website, right here.
The first episode of Picard, which originally aired on the CBS All Access streaming service on January 22, opens with the former Starfleet admiral retired and embittered after the peacekeeping armada to which he dedicated his life failed in their humanitarian obligations after the destruction of Romulus (seen in the 2009 movie, Star Trek).
"At the end of the 24th Century, and 14 years after his retirement from Starfleet, Jean-Luc Picard (Sir Patrick Stewart) is living a quiet life on his vineyard, Chateau Picard. When he is sought out by a mysterious young woman, Dahj (Isa Briones), in need of his help, he soon realizes she may have personal connections to his own past," the episode description for "Remembrance" reads.
Picard's encounter with Dahj sets in motion a chain of events tying together the Romulans, the Borg and the android Data, who died in the 2002 movie Star Trek: Nemesis, but may have left behind an heir.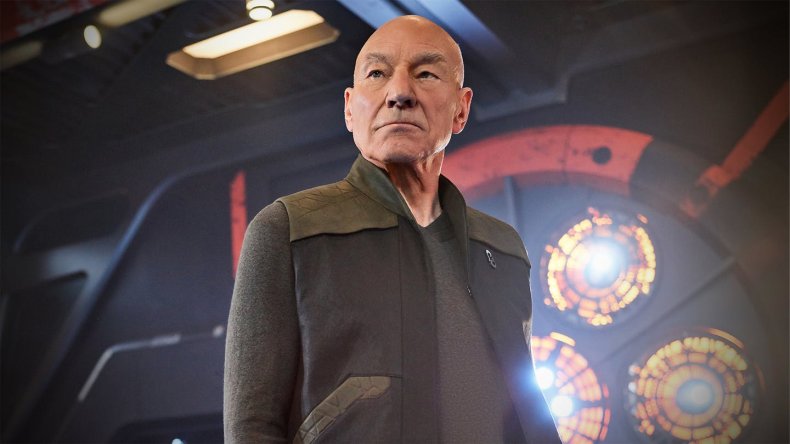 Star Trek: Picard is set farther in the future than any previous Star Trek series, but includes many ties to The Next Generation, including appearances from other members of the Enterprise crew like William Riker (Jonathan Frakes) and Deanna Troi (Marina Sirtis). The series also features Seven of Nine, a former Borg drone played by Jeri Ryan on the series Star Trek: Voyager.
Picard is part of an ever-expanding lineup of Star Trek series expected to air on CBS All Access, including the upcoming third season of Star Trek: Discovery and in-development shows like the Section 31 series, which will explore the clandestine Starfleet organization from the perspective of Discovery character Philippa Georgiou, played by Michelle Yeoh.
While only the first episode of Picard is available on the CBS site, the second episode has already debuted on CBS All Access. Should the first episode pique your interest, watching further will require subscribing to the $5.99 a month streaming service. As added incentive, CBS is currently offering a free week of CBS All Access, so with the right timing you'll be able to watch the first three episodes of Picard without spending a cent.