Watch: Stephen Colbert's Glee at Trump Obstruction of Justice Investigation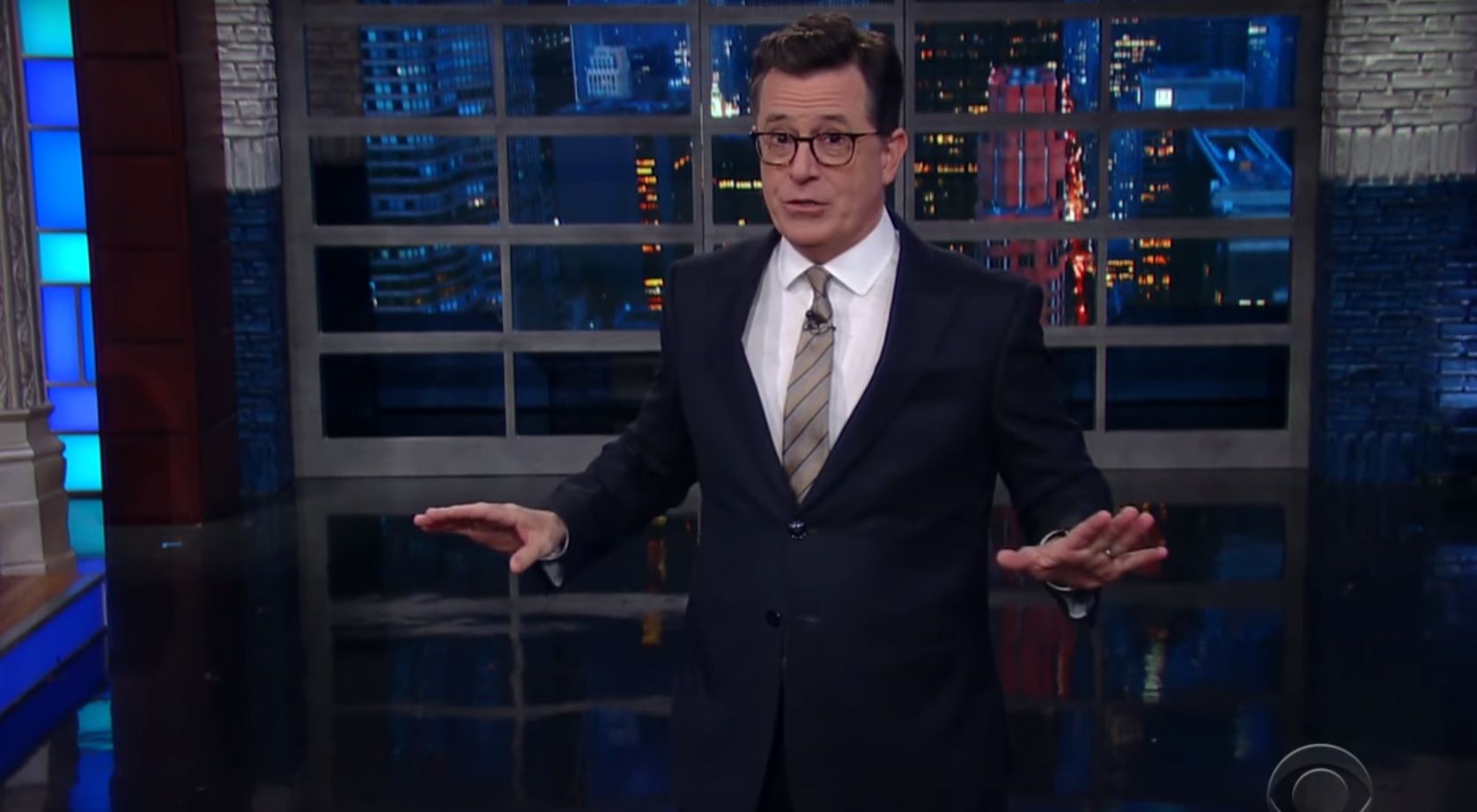 The détente is off. One night after Stephen Colbert paid U.S. President Donald Trump a rare compliment, it was back to business as usual on CBS's The Late Show.
Colbert gleefully celebrated the news that Trump reportedly faces investigation for obstruction of justice by Robert Mueller, the special counsel hired to look into potential collusion between Russia and the Trump campaign during the U.S. presidential election in 2016.
"This is a huge moment. This is a historic moment," Colbert said with a cheesy grin on his face. "The president of the United States is presently under criminal investigation."
The late-night host then joked about his own involvement in the public scrutiny of Trump. Colbert has repeatedly mocked Trump in his Late Show monologues since he took office—and enjoyed a ratings bump in the process. Colbert even managed to get under the president's skin: In May, Trump branded the comedian a "no-talent guy" and took credit for boosting his viewership.
"When the movie comes out, this will definitely be in it," said Colbert, likening the ongoing legal drama to other White House scandals, like Watergate, that have been dramatized for the big screen.
Who could play Colbert in the movie? The comedian announced: "And I will definitely be played by Hugh Jackman."
The movie references didn't stop there. "Mueller's like Batman," said Colbert, reacting to reports that the special counsel has put together an "all-star legal team" to investigate Trump. "[He's] putting together The Flash, Green Lantern and Wonder Woman to create the Obstruction of Justice League."
Colbert read Trump's tweets about the investigation, one in which he said was akin to a witch hunt:
"Yes, it's just like the Salem witch trials, when those young women were accused of witchcraft—and then said, 'We did witchcraft,' in an interview with Lester Holt," Colbert deadpanned.
The Holt interview Colbert is referring to is the sitdown Trump did with the NBC News anchor in the wake of FBI Director James Comey's firing in May. Trump told Holt he was going to fire Comey in part of because of "this Russia thing," despite previous assertions from the White House that Trump did not fire the FBI chief because he was investigating alleged collusion between Russia and Trump's campaign.