Watch: Surfers Take on Some of the World's Biggest Waves in Portugal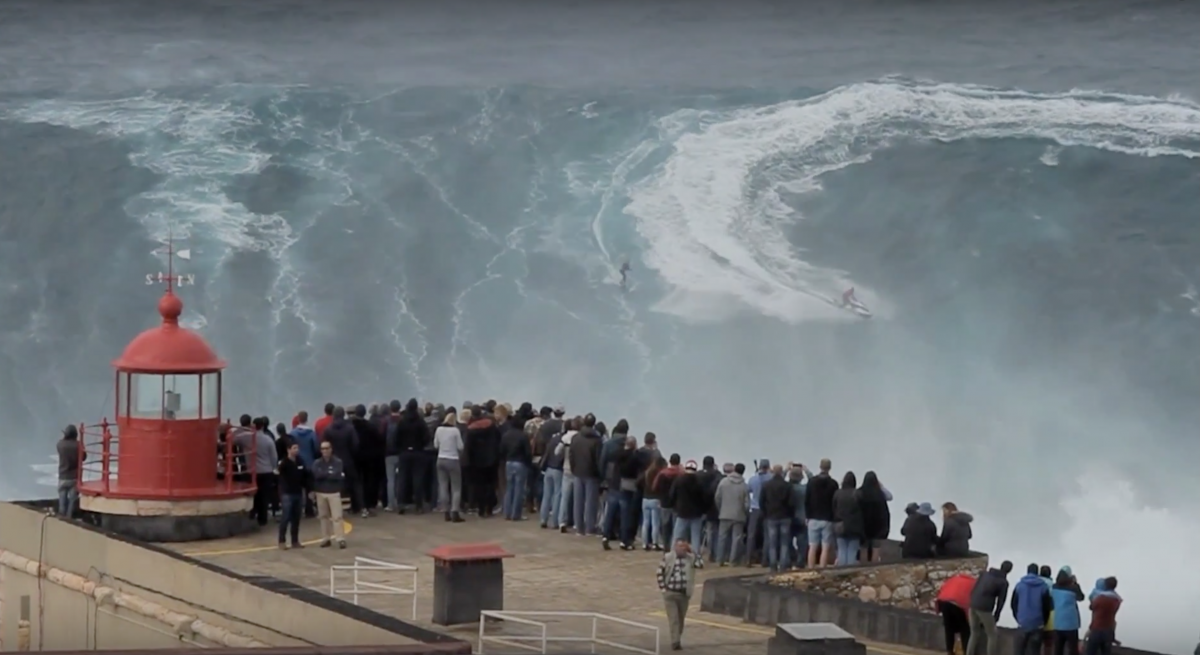 Some of the world's most famous surfers have travelled to Praia do Norte in Nazar, Portugal for the season's first swell of giant waves.
Video footage captured by the World Surf League, which organizes professional surf competitions and broadcasts them on social media, shows two surfers take on huge waves at one of Portugal's most popular seaside resorts, 80 miles north of the capital Lisbon.
The video was submitted as an entry by photographer Sebastian Steudtner to the Billabong "Ride of the Year" Awards.
The beach, located in Nazar off the south coast of Portugal, has been home to great surfing success. American surfer Garrett McNamara surfed a record-breaking wave of 78 feet in November 2011. He was awarded the Guinness World Record for the largest wave ever surfed, surpassing Mike Parson's previous record of 77 feet in 2008 off the southern coast of California.
In February of this year, British surfer Andrew Cotton surfed an even bigger wave in the same region. A video submission for the 2014 Billabong XXL Global Big Wave Awards, showed Cotton riding an estimated 80-foot wave. The exact height is yet to be confirmed by the Guinness World Records.
But Nazar's giant waves have also proved deadly. In August 2012, a freak wave killed a five-year-old British girl and her grandfather walking along Salgado Beach. The wave swept them out to sea, The Telegraph newspaper reported at the time.