Watch Taylor Swift on 'The Voice' Season 17: Predictions and Spoilers For Battle and Knockout Rounds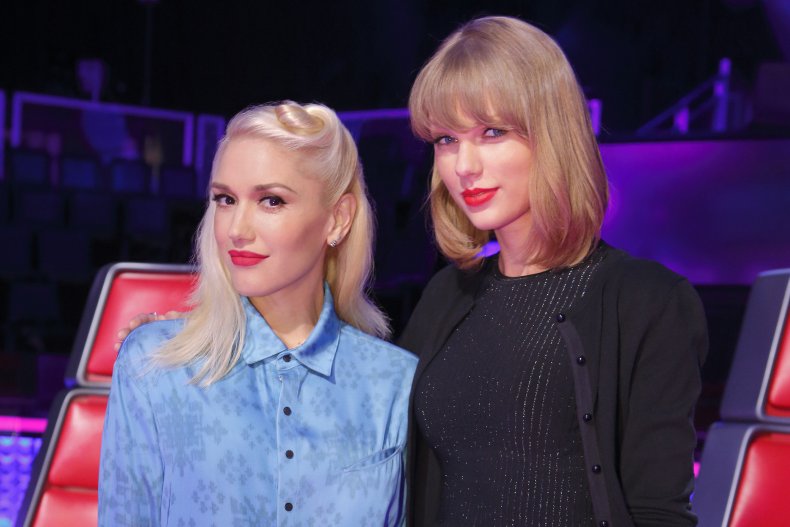 Taylor Swift is finally making her grand return to The Voice. The singer will appear on the show this week as a Mega Mentor to the contestants following the last day of battle rounds on Monday.
The Lover singer first appeared on the show as a mentor back on Season 7 when she advised contestants on Blake Shelton, Adam Levine, Gwen Stefani and Pharrell Williams' teams. She also performed her hit single "ME!," featuring Panic! At the Disco's Brendon Urie, on the NBC music competition's Season 16 finale.
This time around, Swift will offer her guidance and coaching to the current judges' teams, including newcomers Kelly Clarkson and John Legend, in addition to Shelton and Stefani. Earlier this season, a few other famous artists appeared on The Voice to serve as individual team, mentors including Will.i.am for Stefani's team, Normani for Clarkson's team, Usher for Legend's team and Shelton's team adviser Darius Rucker.
Swift will likely be just as impressed by Season 17's roster of talent as The Voice judges are. The 29-year-old was nearly moved to tears in a sneak peek video of the upcoming episodes.
Swift met with Clarkson and her team member Melina Rodriguez and became visibly emotional when Rodriguez revealed her song selection for the week—Mariah Carey's "Always Be My Baby"—was in honor of her brother. Noting her brother was one of Swift's biggest fans—he had tattoos representing every one of Swift's albums—Rodriguez said her brother was undergoing heart surgery at that very moment, and she wanted to sing that song to celebrate him and hopefully his successful surgery.
Swift and Clarkson hugged the young artist in the clip and Swift asked for the hospital address so they could send Rodriguez's brother a gift. "Melinda told me the most touching story and it really was this really unexpected beautiful moment," Swift said.
Before the tears start rolling on The Voice, the coaches still have to round out their teams with the final battle round.
First up is Team Legend members Preston C. Howell and Mendeleyev. Similarly, Team Blake only has one round of contestants facing off in the final battle—Jordan Chase and Ricky Braddy—while only Hello Sunday and Lauren Hall are expected to compete for their place on Team Kelly. Team Gwen will see artist duels between Caroline Reiley and Jake Ha,ldenvang followed by performances from Brennen Henson and Calvin Lockett.
After the battles wrap the knockout rounds begin, during which contestants perform a song of their own choosing while their competitor watches. Following both artists' performances, their coach will make the final decision on who will move forward to the live shows and who will go home.
The Voice airs on NBC on Monday and Tuesday nights at 8 p.m. ET.