Watch: Tennis Player Bernard Tomic Battles Giant Brisbane Bugs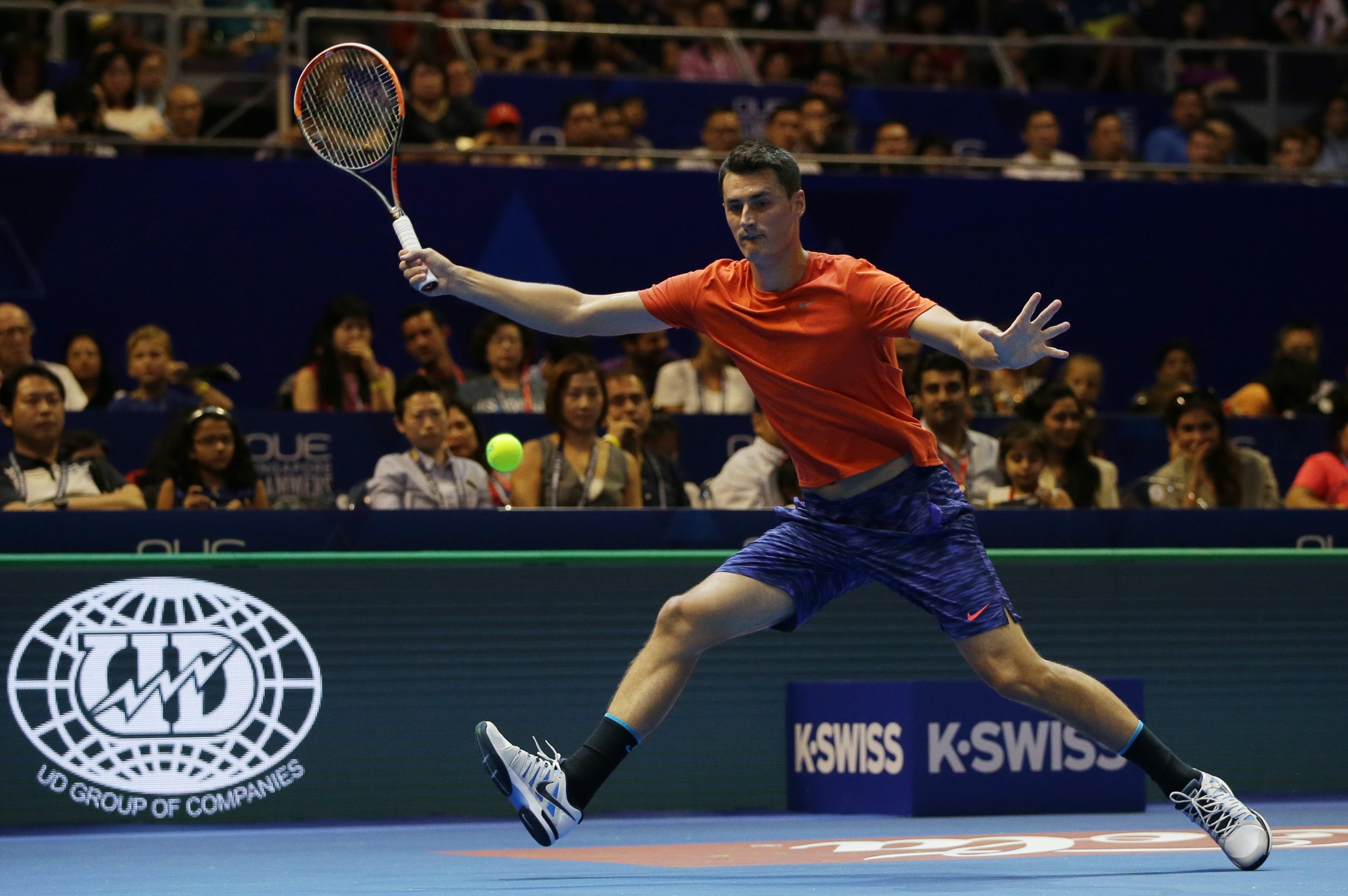 In the cult 1997 film Starship Troopers, soldiers go to war with a race of giant alien bugs intent on the destruction of the human race, splattering the critters with an assortment of heavy-duty weapons.
Clearly Bernard Tomic, the Australian professional tennis player, would be better served in his current form of employment than as an insect-destroyer.
Tomic was playing Radek Stepanek of the Czech Republic in the Brisbane International tennis tournament today when a horde of large, beetle-like flying bugs descended onto the court surface. Officials attempted to brush them away with towels, which had little effect. Tomic's kicks were similarly ineffective.
So a vacuum was employed to hoover up the pests. Tomic's face—a mixture of piqued interest, disdain and disgust—is an absolute treat, although he clearly wasn't too traumatised as he went on to beat Stepanek in three sets. Watch the video above to view the full incident.