Watch: Terrified Plane Passengers Throw Up After Cabin Fills With Mist
Shocking video from aboard an AirAsia flight to India shows passengers throwing up after the plane's cabin filled with mist. The flight's captain reportedly turned the air conditioning on full blast in an attempt to force passengers to disembark the plane.
The Kolkata to Bagdogra, West Bengal, flight was delayed by more than four hours, according to The Daily Express.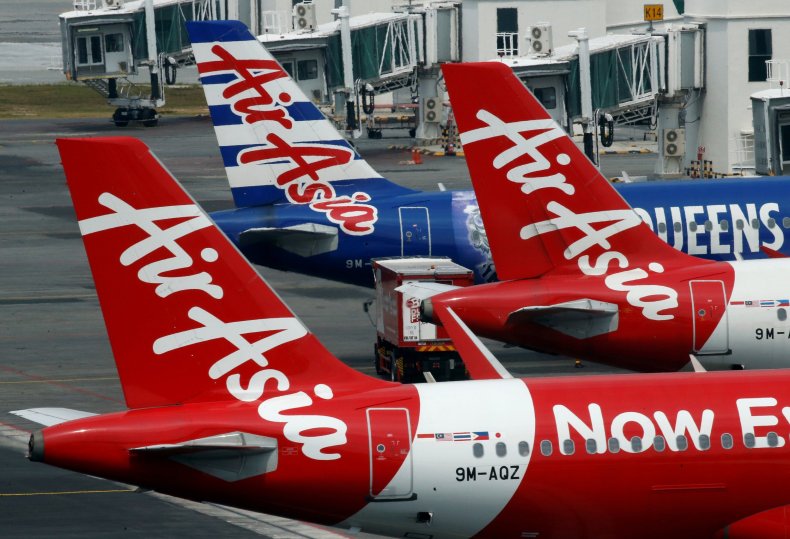 "The flight was scheduled to depart at 9 a.m. and was initially delayed by 30 minutes. After boarding, we kept sitting inside the aircraft for one-and-a-half hours with no food or water at all," passenger Dipankar Ray, executive director of the Indian Oil Corporation, told the Press Trust of India (PTI).
Ray said the captain then ordered the passengers to disembark the plane without explanation. When passengers refused to leave the plane due to heavy rain, the captain reportedly turned out the air conditioning on high.
"It created a scary scene as heavy fog was created inside the plane and it was very suffocating," Ray said.
The minute-long video, which Ray filmed, showed passengers shouting and complaining as they were surrounded by a heavy, white mist. About 30 seconds in, passengers can be heard coughing while the mist continues to pour in.
Ray told PTI that many female passengers began vomiting and children cried. "This is the way aviation industry works in India. This #AirAsiaservice was particularly scary…Avoid Air Asia," Ray wrote when he posted the video to Facebook.
AirAsia did not immediately respond to Newsweek's request for comment. However, in a statement to local media, AirAsia India acknowledged the flight had been severely delayed and said the mist from the air conditioning was "a normal occurrence" when dealing with high humidity conditions.
"AirAsia India would like to confirm that flight i5583 from Kolkata to Bagdogra was delayed by 4.5 hours due to a technical requirement," the airline said in a statement to PTI. "AirAsia regrets the inconvenience caused to guests on account of this disruption and would like to reinstate that the airline always priorities safety above all."
According to NDTV, the company claimed it offered passengers refreshments and provided alternate arrangements. Ray, however, said that the airline told passengers to go to the airport food court and show their boarding passes to get food. Once at the food court, passengers were denied complimentary food.
"There was no communication from AirAsia at all. We had to pay," he said. "When we were boarding the flight second time, then they gave us one sandwich and a 250 ml water bottle. This is an unacceptable treatment."