Watch This Grandma Rap a 'Hamilton' Ode to Her Deceased Son for Christmas
When Marge Sexton's son Ron Silberstein died by suicide on Christmas morning in 2015, she dedicated the rest of her holidays to serving his memory. This year, Sexton and her family were inspired by the Broadway musical Hamilton and used the show's iconic raps to bring Silberstein to life in song.
Sexton recorded her own take on the Hamilton musical song, "Alexander Hamilton," music video and all, and it's just waiting to go viral.
In a conversation with The Philadelphia Inquirer, Sexton explained how Hamilton spoke to their family in 2018, and just inspired their annual Christmas tradition. Sexton related to the main character, Alexander Hamilton, who also saw one of his sons die.
"The music in Hamilton is a new way of hearing history. I connected with the show on so many levels, and seeing it on Broadway with my family was a spiritual and healing experience for us," Sexton said. So, she threw herself into the history behind Hamilton, reading books on the Founding Father and learning more about how Lin-Manuel Miranda wrote the musical.
So, the video was born. In it, the 77-year-old grandmother of 10 gives a surprisingly good rendition of the musical's opening song. There's no denying the video will bring joy to most viewers, whether or not they share Sexton's passion for Hamilton. Her lyrical abilities and the story behind the lyrics are bound to make almost anyone smile.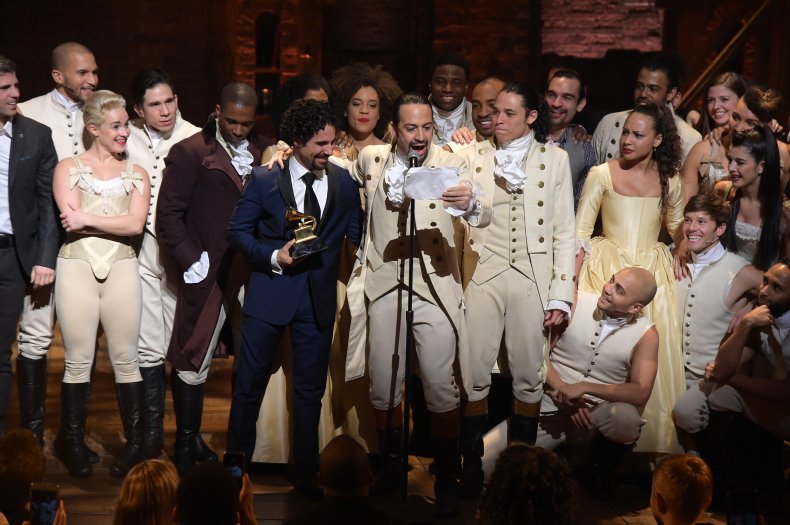 Sexton has committed to offering support to other grieving moms who have lost children to suicide through the support group Moms Rising Together. Sexton also has an online component, a blog called griefwarrior.
With the loss of her son, Sexton has faced immense pain, but she has found happiness in her own life, too. She was diagnosed with breast cancer shortly after Silberstein's passing but she says she was "d**m determined to survive."
"At first I didn't believe the human heart could carry both grief and joy. But it's possible," she said.
Sexton had help with the Hamilton video. Her current husband, Tom Sexton, as well as her other son Joe Malachi Silberstein, participate every year in the dedications to Silberstein. The 2020 rendition made the family emotional. Joe claimed Silberstein's presence was felt throughout the video's creation, and watching it now brings up memories and support from the deceased brother.
"She's done things with her grief that are pretty amazing," Tom said of Sexton. "I'm so proud of her."
And Sexton's blog gives the same message. "Doing this work has brought an enormous amount of comfort to us," she wrote alongside the YouTube video. "Joe, Tom and I have had so much fun! I believe it is a gift from Ron to us, as it is all wrapped up in strategies to help us manage our grief and loss as well as bringing us to a fuller life expression. It has made us sing and laugh, dance and visit historical sites. Finally, this is the ultimate expression of true, unbound, joyous patriotism!"
If you have thoughts of suicide, confidential help is available for free at the National Suicide Prevention Lifeline. Call 1-800-273-8255. The line is available 24 hours, every day.