Watch This 'Jeopardy!' Contestant Praise Alex Trebek for Teaching Him English
Alex Trebek will live on in the hearts of pop culture consumers everywhere, for many reasons, but his kindness will always remain a defining trait. While the beloved Jeopardy! host had heartwarming moments with many contestants over the years, one particular exchange between Trebek and a recent Jeopardy! player is worth watching for its tenderness.
Burt Thakur, a Navy veteran, was a contestant on Jeopardy! on Thursday's episode and his post-game back and forth with Trebek resulted in tears. You'd be wise to grab some tissues, too, because there's a great chance you may become similarly emotional.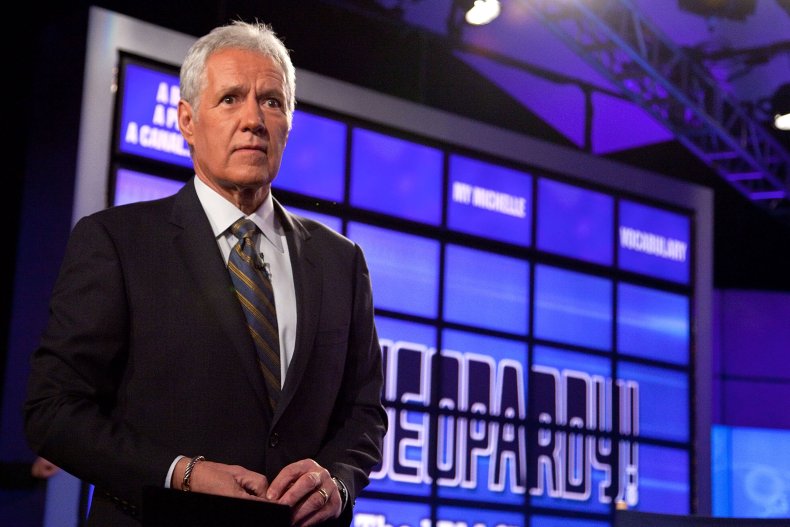 In the video of Thakur's exchange with Trebek, the host asks the contestant if he has any family members at home who might be watching. Thakur answers, and says that he remembers watching Jeopardy! as a child with his grandfather, and credits Trebek with essentially teaching him how to speak English.
"I grew up...I learned English because of you," Thakur begins in the clip. "And so, my grandfather who raised me—I'm gonna get tears right now. I used to sit on his lap and watch you everyday."
Clearly emotional, Thakur thanks Trebek and says, "So it's a pretty special moment for me."
Thakur issued another emotional message, one honoring Trebek's memory, on Twitter on Sunday. His tweet began with a poem called "Death" by Rainer Maria Rilke. "When with proud joy we lift Life's red wine up / To drink deep of the mystic shining cup / And ecstasy through all our being leaps—Death bows his head and weeps."
Following the poem, Thakur wrote, "I am overwhelmed with emotion right now and my heart goes out to the Trebek family."
Trebek died Sunday after a public battle with Stage 4 pancreatic cancer. He was open about the diagnosis, and reflected heavily on his life in Jeopardy! moments, interviews and more. The last time Trebek filmed a Jeopardy! episode was at the end of October, which means there are still some new episodes featuring the host. The last episode of the game show featuring Trebek is slated to air on December 25, Christmas Day.
There were plenty of other emotional moments during Trebek's tenure on Jeopardy!, but one recent moment sticks out. During the "Tournament of Champions," which aired last November, contestant Dhruv Gaur wrote a sweet message to Trebek as his final statement on the show. "What is... We [love] you Alex!" was written on his screen, which caused Trebek to tear up.