Watch this Wholesome TikTok of Joe Biden Buying Balloons and Flowers
A TikTok of Presidential candidate Joe Biden buying flowers and balloons has been circulating on Twitter since last night, and it's the most wholesome thing you'll see today. "Absolutely losing my MIND at this TikTok of @JoeBiden," a Twitter user who goes by Matilda Bress captioned the clip.
In the 14-second video, two teenagers sit in their car outside a supermarket. Beyoncé's "Halo," edited into the clip, plays in the background as the windows roll down.
"There he is, he's coming," the kid in the green hoodie insists. "It's Joe, it's Joe, it's Joe!" he exclaims, pointing out the window. The camera pivots to Biden, walking out the supermarket, carrying balloons and a bouquet of flowers.
The former Vice President looks dapper in a suit. And, of course, he's rocking his signature aviators. At one moment, he looks at the car and smiles back, as the chorus of "Halo" intensifies.
In the original version of the video, Biden's wife Dr. Jill Biden also appears, leaving the supermarket before him. It's safe to say that "Halo" makes the video infinitely better.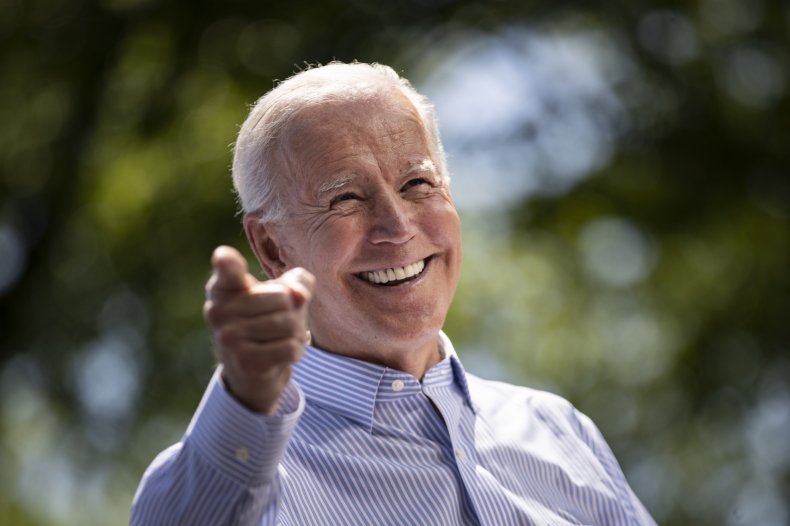 The Twitterverse became obsessed with the clip overnight. "I love this so much," one user commented. "I love it! I don't need context, but somehow I think it might make it even better," someone added.
"How can anyone hate this man. Disagree with him on some things okay but hate......impossible," a third person chimed in.
"(sic) Suprised I'm just seeing this now, it look's like it's from last year from the snow, and no mask," one user said of when the video was perhaps taken. "Can't wait to vote for him."
Others liked how normal it was to see Biden going to a supermarket. "So normal, I'm ready for normal again," one user wrote. "Does anyone believe Trump has ever gone into a store to get balloons and presents? I don't."
"Only in Trump's America can normal human behavior by a politician could be considered mind blowing," another noted. "Man of the people," a third remarked.
One user recalled a sweet interaction with the presidential candidate. "That's Janssen's Market in Delaware," they wrote. "I bumped into Joe in the parking lot at Barnes & Noble about three years while with my young daughters. He asked them if they were taking care of me. They were grinning ear to ear and still remember it. The benefit of living in a small state."
Happy Friday, everyone.
Watch this Wholesome TikTok of Joe Biden Buying Balloons and Flowers | Culture