Watch A Trailer For Quibi's 'Murder House Flip' and Indulge Your Passion For True Crime and Home Renovations
Quibi has released the trailer to their upcoming home makeover show, Murder House Flip, ahead of its of official April launch date. The unscripted series will blend true-crime and home renovation in quick bites of content under 10 minutes.
From Josh Berman, the executive producer of CSI: Crime Scene Investigation comes the next generation of reality TV. High-end renovation experts, Mikel Welch and Joelle Uzye, appear in the promo. In the series, Welch and Uze will be visiting the most infamous homes, where acts of murder have taken place.
In the trailer, a homeowner describes living in a place where a "murderer chopped his wife up." The murder weapon hasn't been found in another true-crime household. Though Uzye explains how "murder and makeover don't usually go together," the experts strive to bring life and energy to the latest redesign of the house.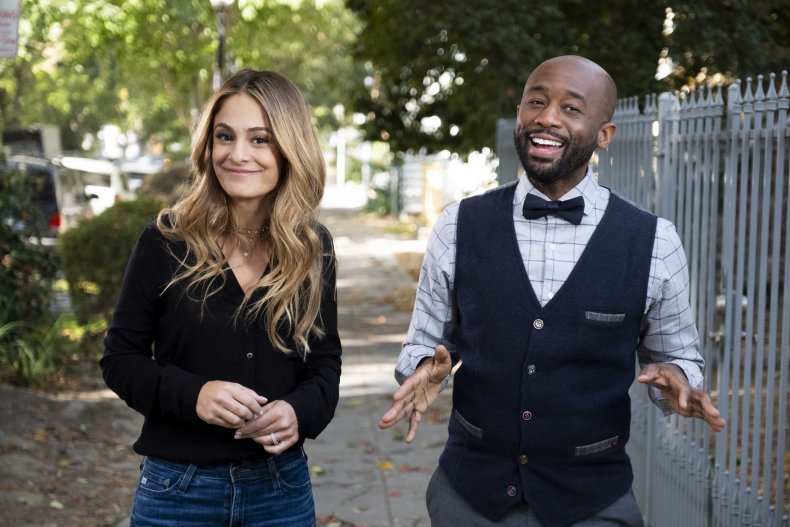 On August 29, 2018, Berman told Deadline, "We are excited to partner with Quibi to deliver a spin on a home makeover show in unique short form content."
"Murder House Flip combines home renovations with the intriguing elements of a true crime series," added Berman. "Bringing healing and solace to families living in the aftermath of tragic events by transforming dark places into healthy spaces."
On March 5, Quibi released its entire slate of quick and short original content. Designed specifically for your cell phone, watch feature-length movies and TV shows in a quick time frame, for 10 minutes or less.The entire lineup has been divided three categories: Movies in Chapters, Daily Essentials, and Unscripted and Documentary Series.