Watch: Trailer Released for Oliver Stone's 'Snowden' Movie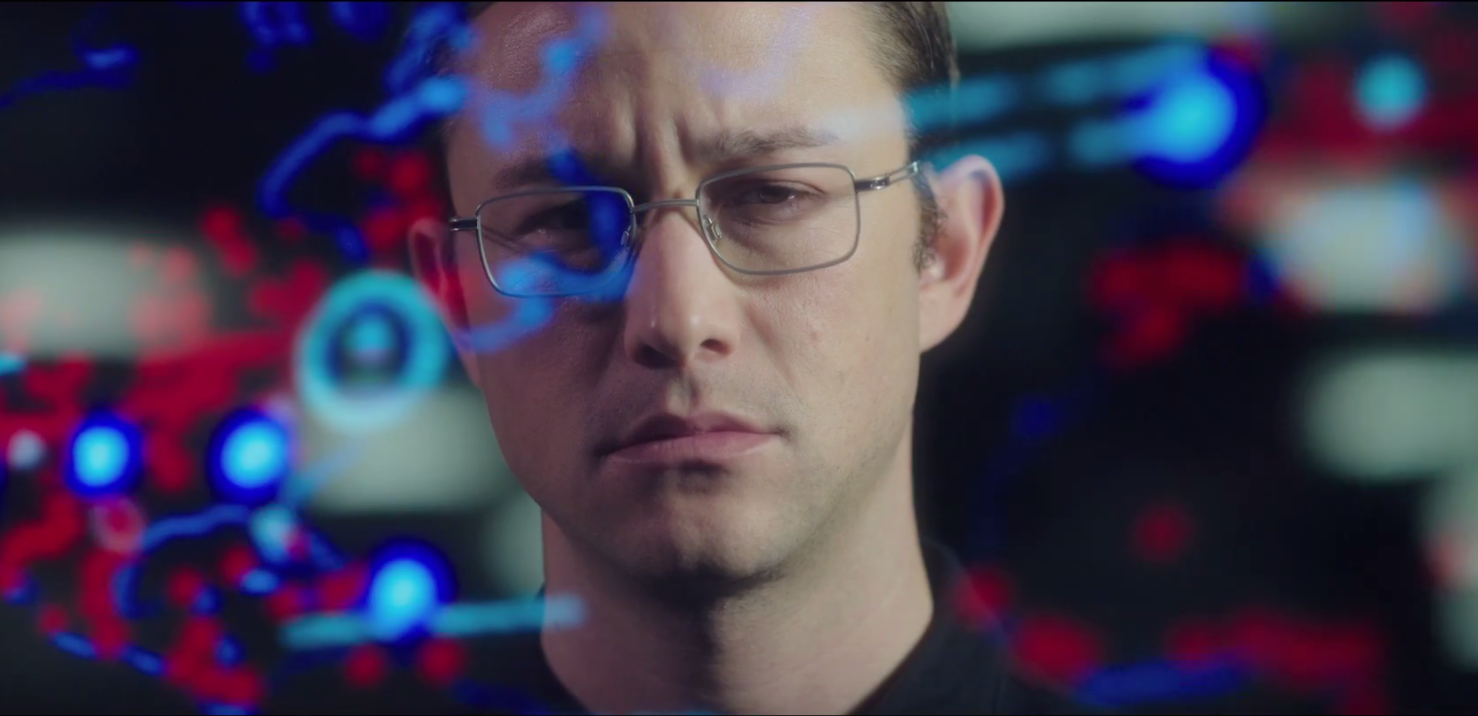 The official trailer for the feature film Snowden, based on the life story of NSA whistleblower Edward Snowden, was released Wednesday. Directed by Oliver Stone and starring Joseph Gordon-Levitt, Shailene Woodley and Nicolas Cage, the movie is due out in theaters on September 16.
"Think of it is a Google search," a colleague explains in the trailer as photos, inboxes and social media profiles flit about the screen. "Except instead of searching only what people make public, we're also looking at everything they don't—emails, chats, SMS, whatever."
"Yeah, but which people?" Gordon-Levitt, as Snowden, asks, introducing the epic moral conflict of the story.
His colleague replies: "The whole kingdom, Snow White."
The film aims to depict on the big screen "the incredible untold personal story of Snowden, the polarizing figure who exposed shocking illegal surveillance activities by the NSA and became one of the most wanted men in the world," according to the trailer description.
"He is considered a hero by some, and a traitor by others," it continues. "No matter which you believe, the epic story of why he did it, who he left behind, and how he pulled it off makes for one of the most compelling films of the year."
The fictional portrayal of Snowden's life, "based on true events," will premiere nearly two years after Laura Poitras's Citizenfour, the Oscar-winning documentary that depicted Poitras and reporter Glenn Greenwald's first meeting with Snowden at a hotel in Hong Kong after he reached out to them about the classified documents he had taken. According to the Snowden trailer, he snuck them out hidden in a Rubik's Cube.