Watch Two Men Fly Over Dubai in Jetpacks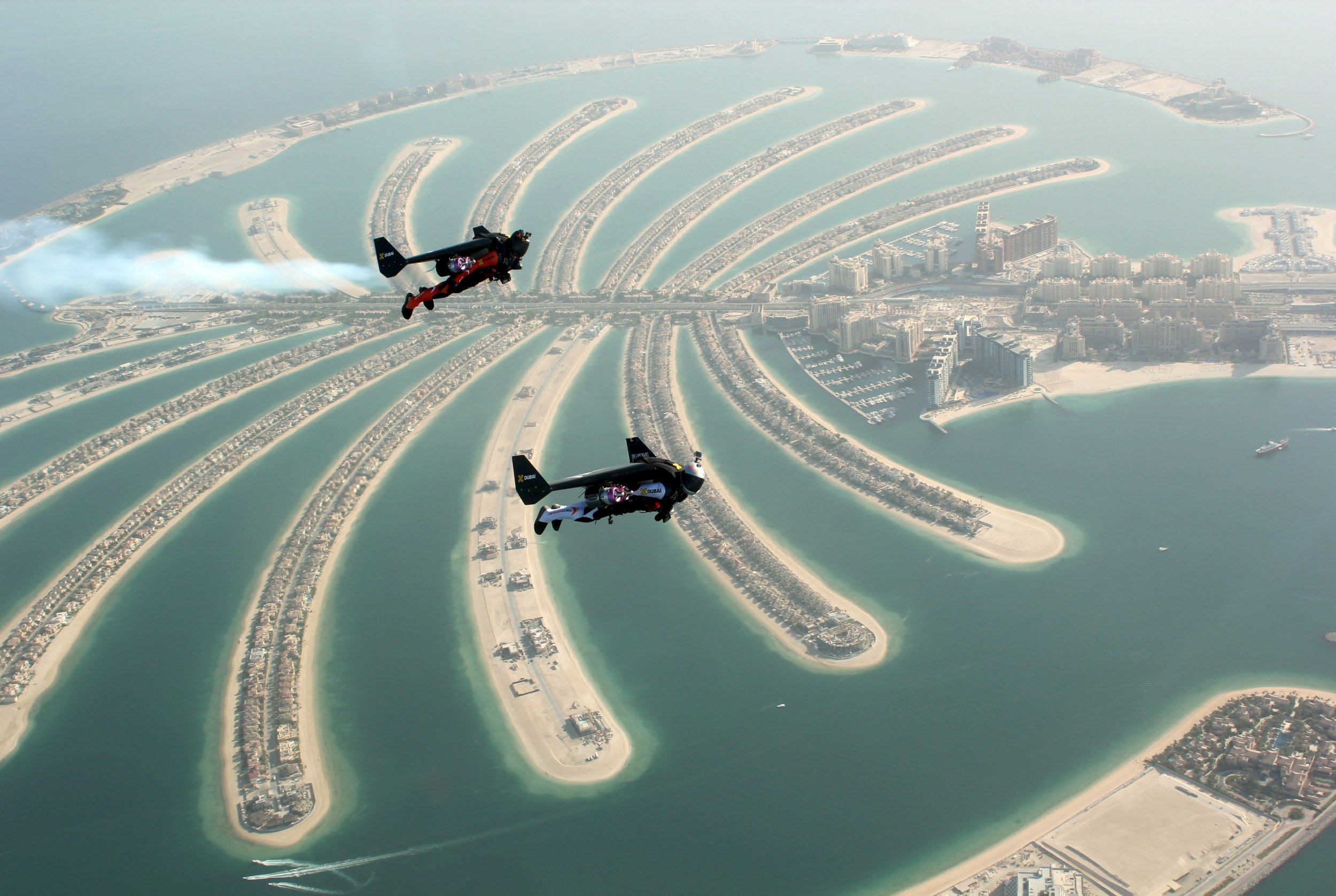 Two men have pulled off a death-defying feat by flying over the city of Dubai using jet packs.
In a 12-minute-long video, which has been viewed more than 270,000 times, Yves Rossy, a Swiss pilot known as "the Jetman" for his jet-pack journeys, and Vince Reffet, a well-known skydiver described as Rossy's protégé, fall out of a helicopter over the desert, then swoop through the air, powered by their machines.
"I'm not playing with death, I'm playing with life," Rossy says in the video. The future of human flight, he says, is to be "completely autonomous, like a bird."
Later, the two men fly though the "crazy playground" of the towering city in the United Arab Emirates, among the building construction and spires and over the iconic Palm Islands. The average speed of the jet pack is 124 miles per hour and increases to 186.4 miles on descent, according to Rossy's website.
In 2006, Rossy because the first person in history to fly with a jet-propelled wing. In 2013, he made his U.S. debut in Wisconsin. Since 2008, he's also flown over the English Channel, the Swiss Alps and Rio de Janeiro.