Watch: UAE Skyscraper Hit By Huge Fire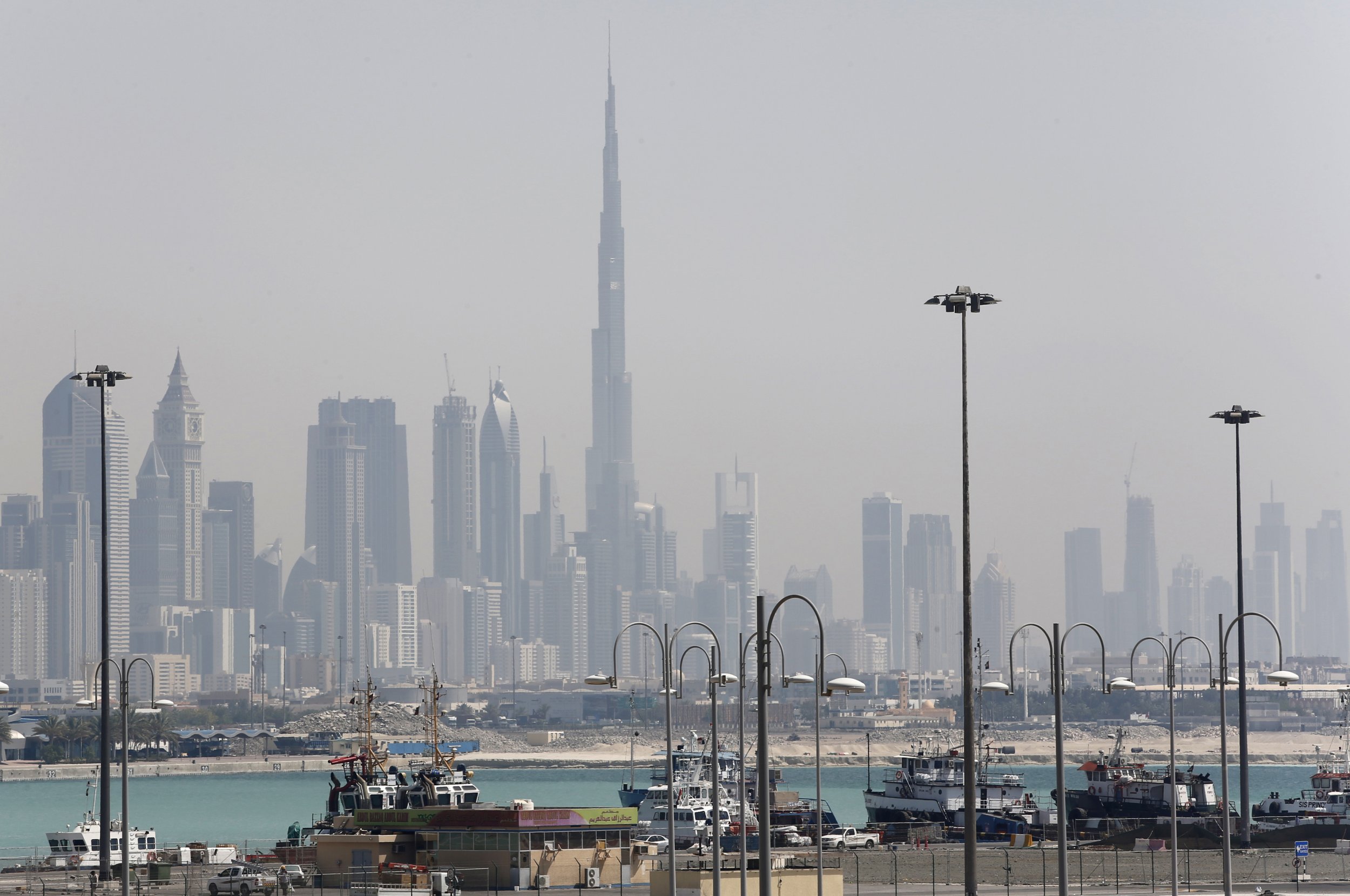 A huge fire has damaged at least two residential tower blocks in the United Arab Emirates, the third time buildings in the Gulf nation have gone up in smoke in just over a year.
The fire hit a tower in the Ajman emirate, north of Dubai, on Monday before spreading to an adjacent block. No casualties were reported as hundreds of residents were evacuated, although some have reportedly received treatment for breathing problems and other minor injuries, the BBC reported. The Ajman civil defense said on Tuesday that the fires had been extinguished.
Images and videos on social media showing large chunks of burning debris falling from one of the buildings. The fire started in the Ajman One complex, which consists of 12 towers and around 3,000 apartments and cost around 2.7 billion dirham ($735 million) to build.
On New Year's Eve 2015, Dubai's 63-storey Address Hotel was engulfed by a fire that injured at least 14 people. The building is located near to the Burj Khalifa, the world's tallest skyscraper, which hosts a spectacular fireworks show to celebrate the New Year. The show went ahead despite the nearby fire. Police said that outside cladding on the Address building did not meet safety standards.
In February 2015, the residential Torch skyscraper in Dubai was badly damaged by a fire, but no casualties were reported.