Obama Orders Flags to Half-Staff to Honor Victims of Umpqua Community College Shooting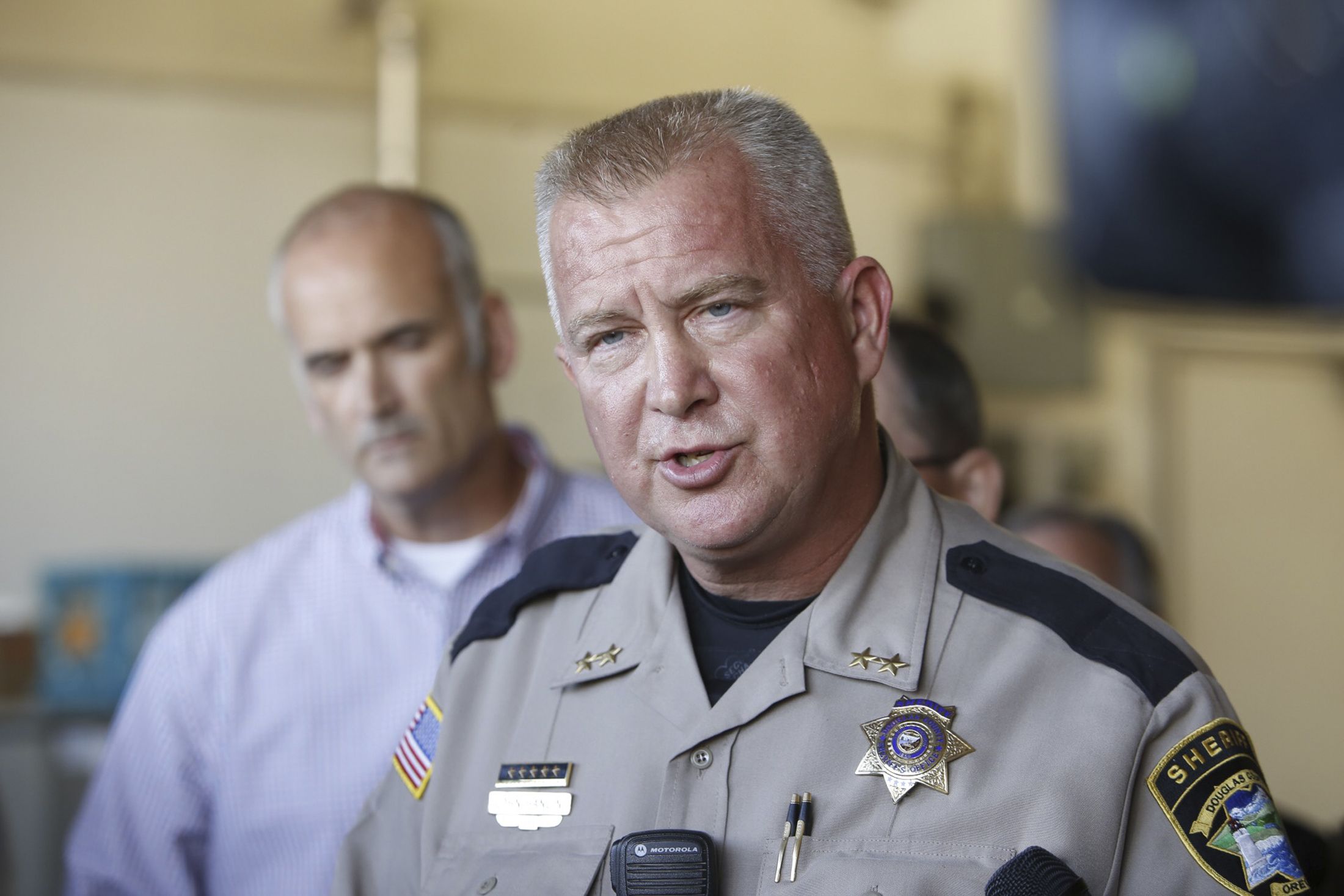 Updated | Flags have been ordered to half-staff on all public, government and military buildings by President Barack Obama in memory of the nine victims killed in Thursday's tragic Umpqua Community College shooting in Roseburg, Oregon. In addition to the nine killed, seven were seriously injured in the incident.
Six firearms were recovered from the scene, officials announced at a press conference on Friday afternoon.
The shooter, a 26-year-old male identified as Chris Harper Mercer, was killed in a shoot out with police. In addition to bringing six guns to the college campus, Mercer brought five magazines and a flak jacket with steel plates within it. Mercer had seven additional firearms in his home as well as a stockpile of ammunition.
"You will not hear anyone from this law enforcement operation use his name," Sheriff Hanlin said, hoping to avoid glorifying the shooter's actions. The medical examiner is expected to speak about Mercer later today or tomorrow.
Mercer's motive has yet to be relieved by authorities, though his actions may have been religiously motivated. A witness said Mercer asked those in the classroom he entered if they were or were not Christians. Those who said they practiced the faith were reportedly shot.
"There is no single solution that will prevent every shooting, but we must and we will do better to prevent this type of senseless violence," Oregon Governor Kate Brown said at a press conference, adding "today is not the day" to discuss gun control. Representative Peter DeFazio sided with Brown, nothing that while the event was tragic, "we can't even begin to think of solutions until we know all the facts."
Senator Ron Wyden spoke following Brown. "As a country, we cannot just shrug our shoulders and move on," he said, echoing statements made by President Barack Obama Thursday evening. "Ending these massacres is going to require compromise, compromise that is about rights and responsibilities," Wyden added.
Two police officers are being praised as heroes for their actions in the incident. Chris Mintz, an army veteran and student at the college, is also being praised: Mintz blocked the door to a second classroom, preventing Mercer from entering. He was shot seven times but survived.
None of the identities of the victims have been released by authorities. "We hope to share their name and a little more about them in future press conferences," Sheriff John Hanlin said during the press conference. Senator Jeff Merkley identified one of the victims as the granddaughter of his cousin, though he did not give her name or age.
Of those injured, two patients are stable and a third is being moved out of the ICU at the Sacred Heart Medical Center. Ten victims were treated at the Mercy Medical Center.
This story has been updated to include information from the White House.