Watch: U.S. Military Releases Video of Russian Fighter Jets Being Intercepted Near the Baltics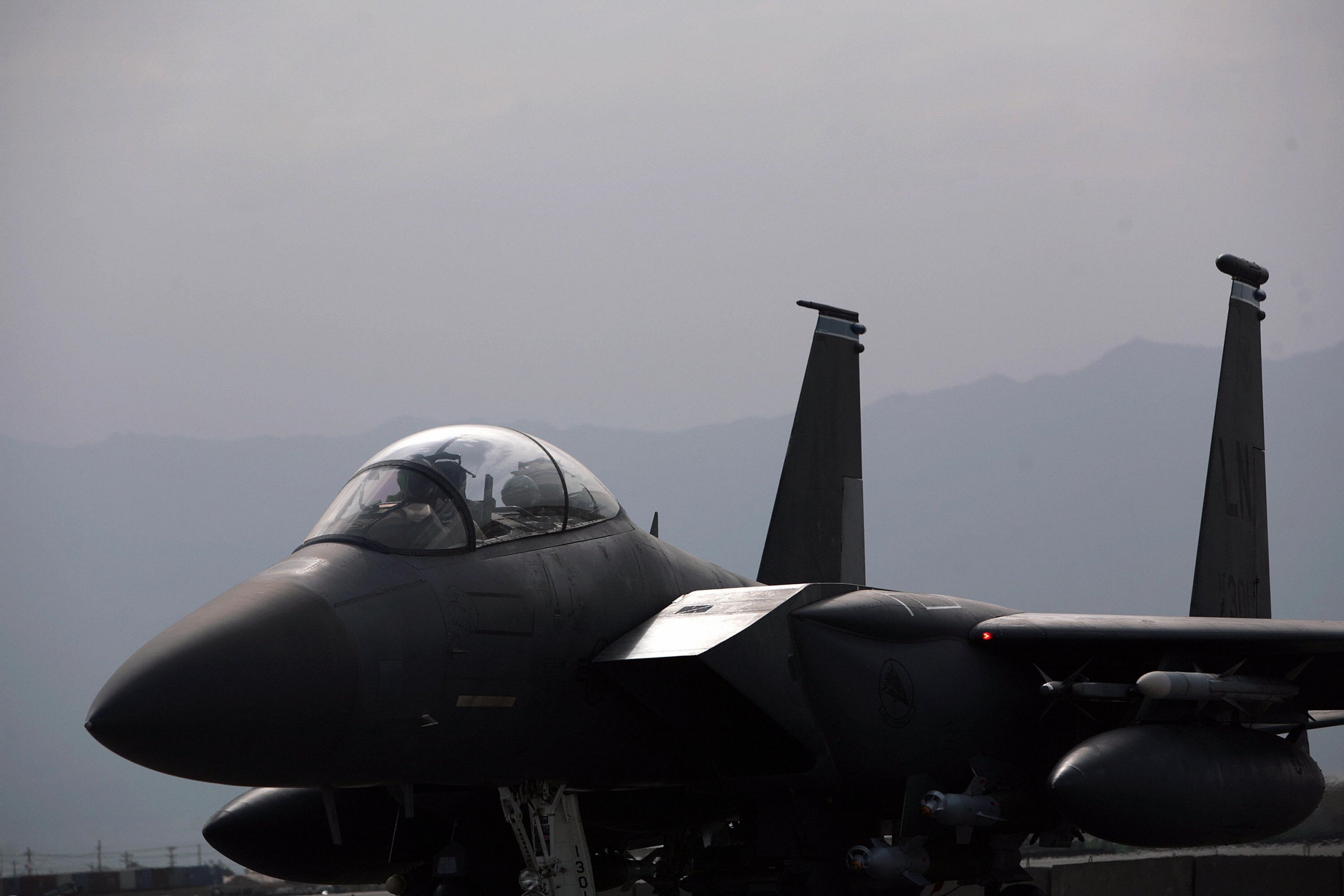 The U.S. Air Force on Friday released previously unseen video footage that showed two recent instances––on November 23 and on December 13––in which F-15s deployed to Šiauliai Air Base, Lithuania, intercepted Russian fighters near the Baltics.
In both incidents, the F-15s were scrambled after Russian Navy Su-30 Flankers failed to file flight plans and did not broadcast the proper codes to air traffic control. "Pilots from the 493rd Expeditionary Fighter Squadron executed the intercept professionally and operated in international airspace in accordance with all relevant international flight regulations and safety standards," the U.S. Air Force said.
Read more: U.S. Army gets brand-new, lethal armored vehicle to counter Russia threat in Europe
The footage was released by U.S. Air Forces in Europe and Air Forces Africa.
"Intercepts are a normal part of the Baltic air policing mission. They don't necessarily happen on a day-to-day, but it is a routine thing," Lieutenant Colonel Cody Blake, 493rd Fighter Squadron commander, said toward the end of the video. "The ability to intercept aircraft is important to NATO and really it goes back to the overall objective for the Baltic air policing mission...to ensure the sovereignty of the air space for the Baltic countries. What it is also does is prove our commitment to NATO and our allies," Blake added.
Read more: War in 2018: What will happen with North Korea, Syria and Ukraine?
The 493rd Expeditionary Fighter Squadron belongs to the 48th Fighter Wing, RAF Lakenheath, U.K. Airmen and aircraft from RAF Lakenheath were deployed to Šiauliai Air Base for roughly four months to participate in the NATO peacetime air policing mission, the U.S. Air Force said. That mission will be handed over to Denmark next week, Stars and Stripes reported Friday. Seventeen NATO nations have participated in policing the airspace over Estonia, Latvia and Lithuania––countries without fighter jets––since 2004.
In recent years, the U.S. military has sought to reassert and modernize its presence in Europe in response to Russian aggression in the region––particularly the annexation of Crimea in 2014. The policing mission, as well as routine large-scale military exercises, are part of this process.