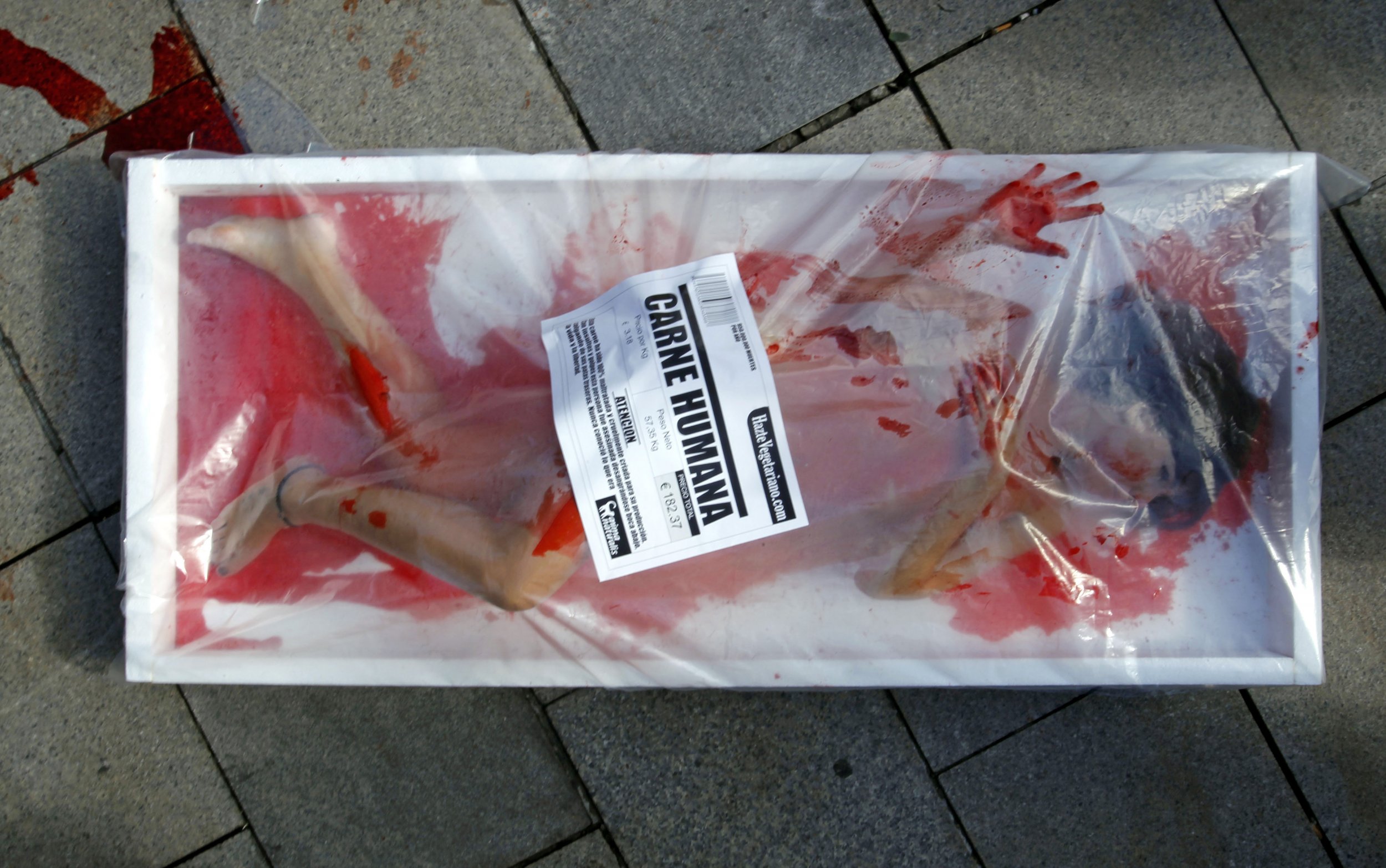 In a protest against the production and consumption of meat, 20 naked animal rights activists covered in fake blood in Barcelona wrapped themselves up in cling film as if they were about to be bought in a supermarket on Sunday.
The protest, which also saw the activists lie down on large Styrofoam trays, took place in Sant Jaume plaza, a square at the center of Barcelona's Old City.
The campaigners—from the Spanish branch of wildlife charity AnimaNaturalis—hoped the stunt would raise awareness of the benefits of a vegan diet "free from exploitation, animal suffering and death."
Two months ago, Barcelona announced it would become the first "veggie friendly" city, but AnimaNaturalis insists that expectations have not been met.
"We want to draw the attention of the authorities of the city, which pledged in March to join global initiatives such as Paul McCartney's 'Meatless Monday', but have not implemented anything yet," Aida Gascon, director of AnimaNaturalis, told The Independent. "The environmental, health and ethical implications surrounding the consumption of meat is an issue that cannot be ignored anymore."