Watch the Video for Adele's New Single, 'Hello'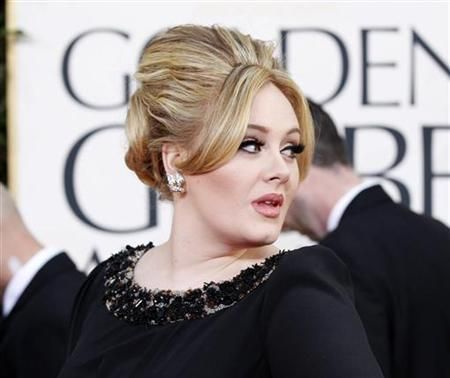 British singer Adele released her latest single, "Hello," from her highly anticipated album, 25, on Friday, with an accompanying black and white video.
Adele announced the release of the track—her first single in four years, following her hugely successful album, 21—in a post on Instagram, revealing the album's release date as November 20.
Speaking on BBC Radio 1 this morning, Adele started to cry as "Hello" was played for the first time. "I obviously want people to like it," she said, just before the song's debut. "I knew this would be the first thing everyone heard from me."
When she arrived at the BBC studio, Adele said she was anxious, saying: "I feel so sick. I'm so nervous."
In posts on Facebook and Twitter on Wednesday, Adele explained the themes of her third album: "My last record was a break up record and if I had to label this one I would call it a make up record. I'm making up with myself. Making up for lost time. Making up for everything I ever did and never did."
The full tracklist for 25:
Hello
Send My Love (To Your New Lover)
I Miss You
When We Were Young
Remedy
Water Under The Bridge
River Lea
Love In The Dark
Million Years Ago
All I Ask
Sweetest Devotion