Watch Video: Florida Casino Boat Burns As Desperate Passengers Swim To Shore
A boat shuttling some 50 passengers to a casino ship caught fire north of Tampa, Florida, on Sunday.
Passengers jumped into the water to escape the fire, which spread quickly after breaking out about a half mile from shore. Fire department officials said it likely started in the boat's engine room.
The ship was headed to the Tropical Breeze Casino Cruise. Its crew attempted to turn the shuttle back to shore and brought it close to a residential community, said Gerard DeCanio Port Richey Chief of Police according to The Tribune-Review.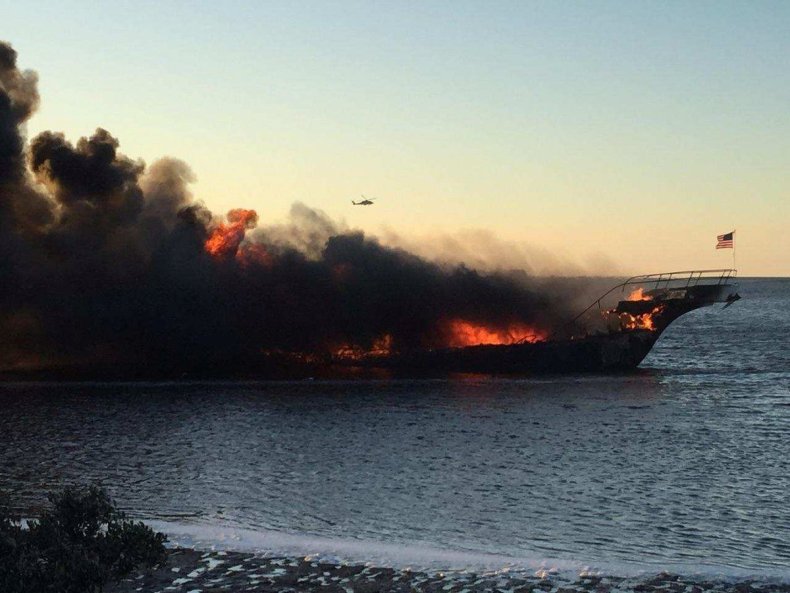 "It looked pretty dramatic because the shuttle boat burned really fast," said DeCanio.
Some of the passengers swam toward shore and others were rescued by boats. The Coast Guard said late Sunday that everyone onboard was accounted for.
Read more: Watch: Florida police officer captures 12-foot python
People were treated for smoke inhalation and chest pains, said Andrew Fossa, Deputy Chief of Pasco County Fire Rescue.
Witness Bakr Jandali, 19, told The Tampa Bay Times that passengers "didn't have much time to decide whether or not to jump."