Watch NASA Test Fire Massive Mars Rocket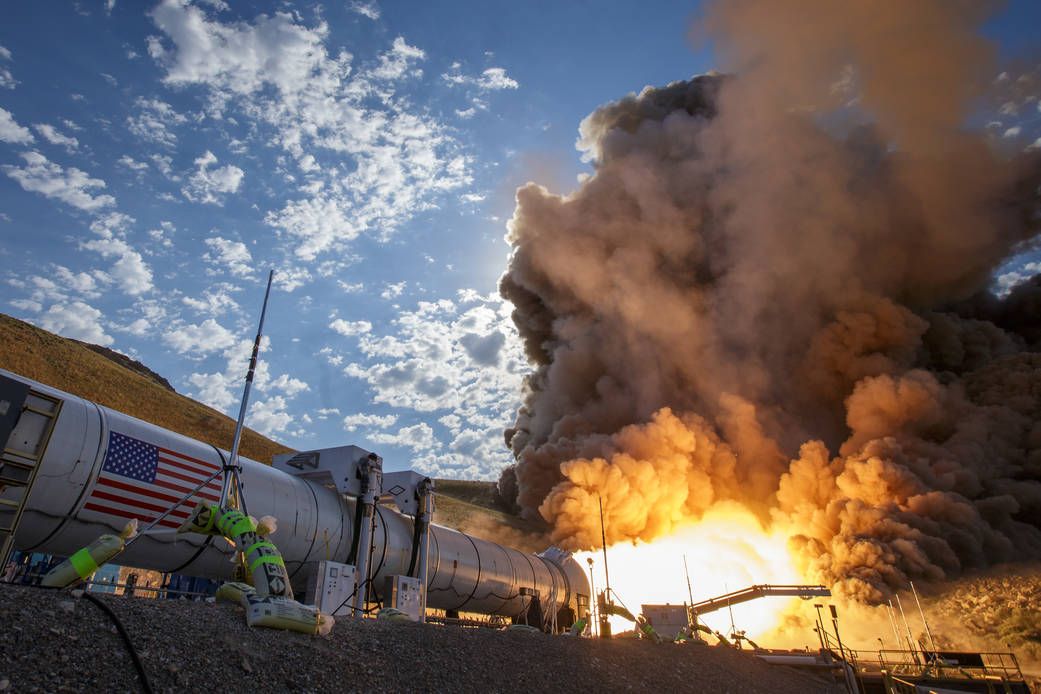 NASA has completed the second and final round of tests on the largest and most powerful booster it has ever built, designed to one day take humans to Mars.
The solid fuel booster will be used to lift NASA's Space Launch System (SLS) into orbit in 2018 on an unmanned mission. The space agency described it as "the first step on NASA's journey to Mars."
The ground test on Tuesday was conducted by NASA contractor Orbital ATK near Promontory, Utah, producing 3.6m pounds of rocket thrust.
Before it was tested, the booster had to be cooled for several weeks to a temperature of 4.5 degrees celsius (44 degrees Fahrenheit) in order to ensure it works at the lower end of its operating range. During the two minutes that the booster was fired, temperatures inside it reached nearly 6,000 degrees celsius (10,000 Fahrenheit).
"What an absolutely amazing day today," Bill Gerstenmaier, NASA's director of space operations, told CBS News. "It's not just a test firing, it's a qualification motor test firing, which fits in a sequence that essentially says that this design is ready to fly."