Watch: Videos Show Violent Tornadoes Sweep Across Texas, Oklahoma Border
Tornado warnings and strong storms headline another week of severe weather swiping the Red River Valley, which includes most of the border between Oklahoma and Texas.
A strong band of storms worked its way across that corridor on Wednesday, dropping tornadoes and wreaking havoc with life-threatening storms along its path.
The storm triggered tornado warnings on both sides of the Red River, which is the dividing point for many parts of Oklahoma and Texas. Tornado warnings went throughout Wednesday night for many counties in both states, with some extending into Thursday morning.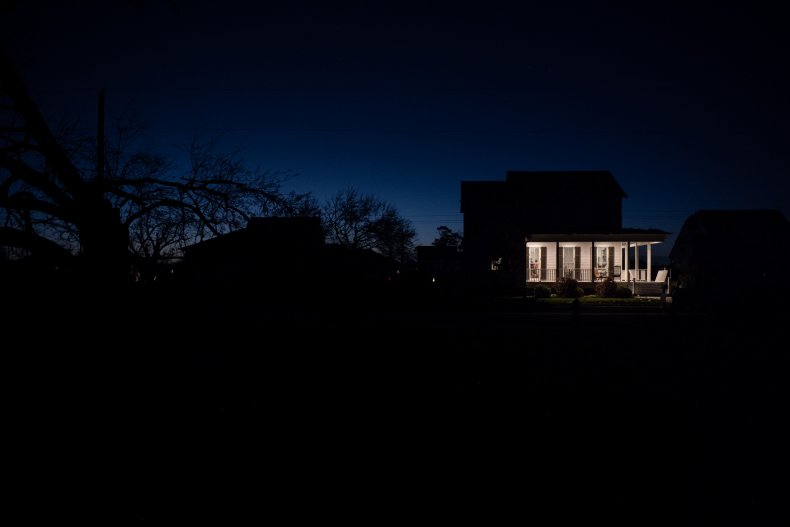 Many folks began capturing videos and photos as the storm reared its head late Wednesday afternoon and into darkness.
Here are some of those.
This video was captured near Beardin, Oklahoma
Here's video footage from Seminole, Oklahoma after a tornado went through on Wednesday.
Some of the more powerful pictures during the daylight hours emerged from Seminole, Oklahoma, where roofs were damaged and buildings whipped while people sought shelter inside. Here's a woman who endured a tornado while inside her children's school.
Here's more damage captured earlier in the evening from Seminole.
Here's another scene from Seminole on Wednesday night from Raws Alerts, which stated "Multiple energy crews are arriving to Seminole OK as Video shows multiple houses and buildings damage after a tornado passed by this is still developing injuries are currently unknown."
The strongest portion of the storm at first looked like it was approaching the Greater Dallas and Fort Worth metropolitan area, but it darted north into Oklahoma and then eastward toward Oklahoma City, Tulles and then Arkansas. Here's a map that shows areas under a tornado watch until 4 a.m. CT in some places.
An early cold front in May is what created this storm, which has 13 counties in North Texas to be under a tornado watch—and many others in Oklahoma—until 4 a.m. CT, according to WFAA in Dallas.
Rains are expected to pick up through the night and soak Central and East Texas all the way to Louisiana, Arkansas and through Oklahoma into Missouri on Thursday morning. There will be lighter storms east of the DFW Metroplex, with medium storms from Dallas to Waco on the Interstate-35 corridor and heavier storms into the Ark-La-Tex region with winds packing 60 mph winds, quarter-size hail and possible tornadoes through the morning hours.
The severity of storm threats in Texas and Oklahoma on Thursday aren't expected to be as powerful as those that hit on Wednesday night, according to WFAA.