Watch: Swiss Village Covered in Mud After Riverbed Erupts
A small village in Switzerland was hit by a flow of rock and mud after a nearby riverbed burst its banks.
In scenes resembling the aftermath of a volcanic explosion, footage shows the mud and debris flowing onto the streets of Grugnay, in the municipality of Chamoson.
Swiss broadcaster Swissinfo reported that the incident occurred around 7.15pm on Tuesday and caused some damage to homes and cars while several homes had to be evacuated.
Screams can be heard as the detritus is thrown up from beneath a bridge and increases in height and force. Many posted the images onto social media. Bystanders can also be seen on the other side of the bridge filming the unusual activity.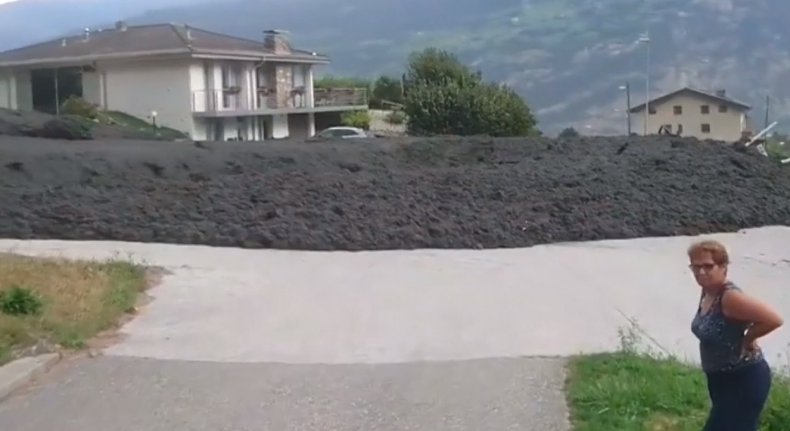 One person noted on Twitter how quickly it flowed and how close it got to people's houses.
Swissinfo reported that the flow was triggered by a torrent that followed a storm, swelling the riverbed which burst its banks and the clean-up is still under way. Two roads had to be closed off.
"The mud passed over the banks in several places and covered with bridges. Cars and the facades of houses were affected," Radio Television Suisse (RTS) reported.
The website Georisque pointed out that areas on such steep slopes are vulnerable to debris flows that "have a significant destructive capacity."