Watch the Viral Video of a Small Boy Filling an Empty Trick-or-Treat Bowl With His Halloween Candy
A young child's display of altruism last night has gone viral, with multiple celebrities expressing their admiration.
The video, posted by a Twitter account maintained by writer Terry Shepherd for his fictional detective, Jessica Ramirez, and subsequently shared by Chrissy Teigen, shows a young boy in a vampire costume approaching an empty bowl of candy. He pauses, stopping to think, soon followed by a young toddler in a bee costume. Reaching into his own bag of candy, he fills it for trick-or-treaters yet to come to the approval of his watching guardian.
"Leslie Hodges shares this Nest Cam video of a kid who discovers an empty candy bowl on Halloween. What happens next will warm your heart," said "Ramirez."
"aw man, awesome kid and awesome parenting. we all hope for kids like this!" Teigen shared on her retweet.
The comments on Teigen's retweet brought in a variety of stories and comments from viewers.
"A kid about 9 years old came to my door and gave me some candy cause I only had chocolate in my bowl, the next group that came to my house was super excited about that candy that girl left for them. So heartwarming," shared a user known as moonshadow.
"My 8yo son was walking around, handing out his candy to little kids! Anytime someone told him to take more than one, he refused so "other kids can have it". Me: "Buddy, they have plenty of candy to give out, nobody is missing out." 8: "look in my bag! I'm not missing out either," said user FrowShaw.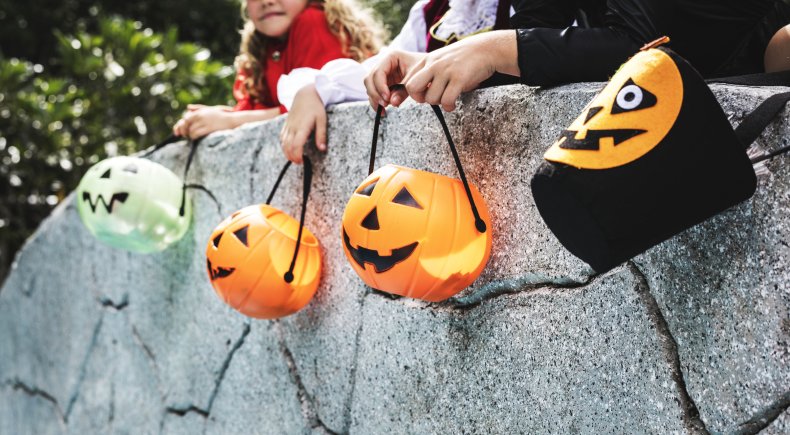 "One of the little autistic boys I see for therapy dressed as a fireman. They stopped to look at the trucks while trick or treating. He was so concerned that the firemen didn't have candy for themselves that he handed each one some of his!!!" said TammyLR
"My daughter had strep & croup and wasn't up for trick or treating, but her sister and friends filled up her bucket anyway!" said Amber Merrill.
Others had less than altruistic experiences of their own last night. "Not only did some delinquent steal all the candy from our bowl last night, but stole the bowl too. We later found it broken and shoved down the storm grate in front of our house," shared user VaelinVanGogh.
Others attributed less than altruistic motives to the kid in question. "Smart way to offload the crap candy and help someone out at the same time," noted ChuckB.
And others smelled a hoax. "I hate being that guy, but do all 8 year olds stroke their chin and look at the camera when posed with a dilemma?" asked Chris Schoenfeld.