Watch: 'The Walking Dead' Season 7, Episode 2 Preview—Negan is in Charge Now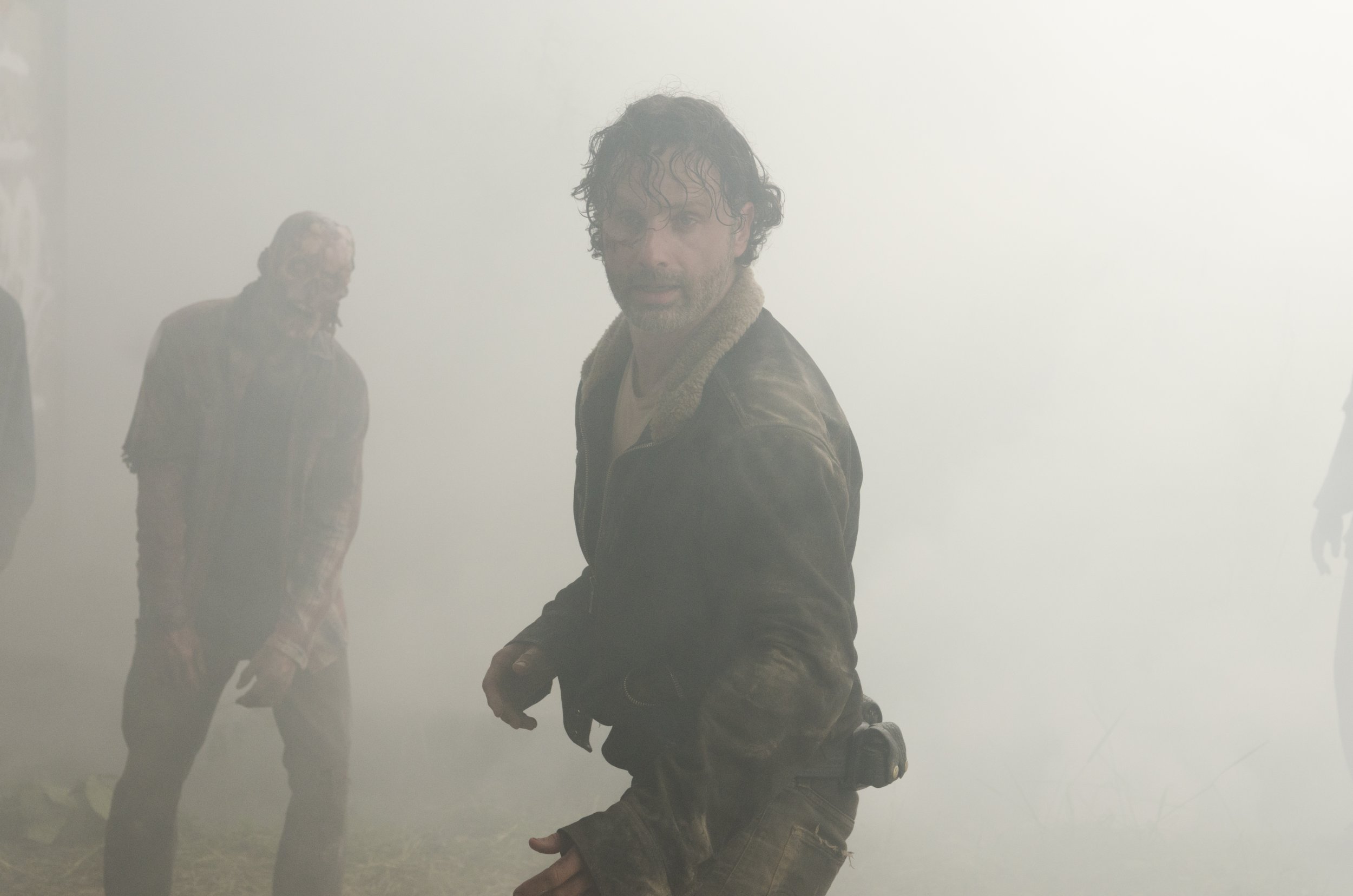 We don't have to wait long to find out whether Rick and the rest of our Walking Dead clan have taken heed of villain Negan's warning that they are now under his rule.
In Sunday's season seven premiere Negan exerted his authority over the survivors by beating Abraham and Glenn to death in front of the rest of the group (we're still shuddering at Glenn's eye-popping send-off).
In the first preview of the next episode, "The Well," group leader Rick—who was almost forced to chop his son Carl's arm off in the premiere—appears to have been broken by Negan and bent to his will.
Watch below:
"Let me put this to all of you as clearly as I can," says Rick. "I'm not in charge anymore. Negan is."
After seeing their friends brutalized in the opening episode, it is a little worrying that some of the group are still looking to Rick to hatch some sort of plan to escape the ironically named Saviors. (They did see what happened to Glenn, right?)
If Rick is not up to the task of saving himself and the rest of the group from Negan, another newcomer to The Walking Dead may come to their aid: King Ezekiel will make his debut in season seven.
Although the character, with his white dreadlocks and pet tiger Shiva, won't be seen on-screen until episode three, his presence will be felt in "The Well" this Sunday when Morgan and Carol find themselves inside his compound, the Kingdom. (Watch the video at the top of the page).
For non-comic readers, Ezekiel was first introduced in issue 108 of Robert Kirkman's The Walking Dead series and is described as being an "eccentric, affable, and somewhat flamboyant older man." He, like Rick and company, has a hatred for Negan—which sounds ripe for a battle between the Kingdom and the Saviors in season seven.
The Walking Dead continues Sundays at 9 p.m. on AMC in the U.S. and Mondays at 9 p.m. on Fox in the U.K.