Watch: When Donald Trump Met English Football in 1992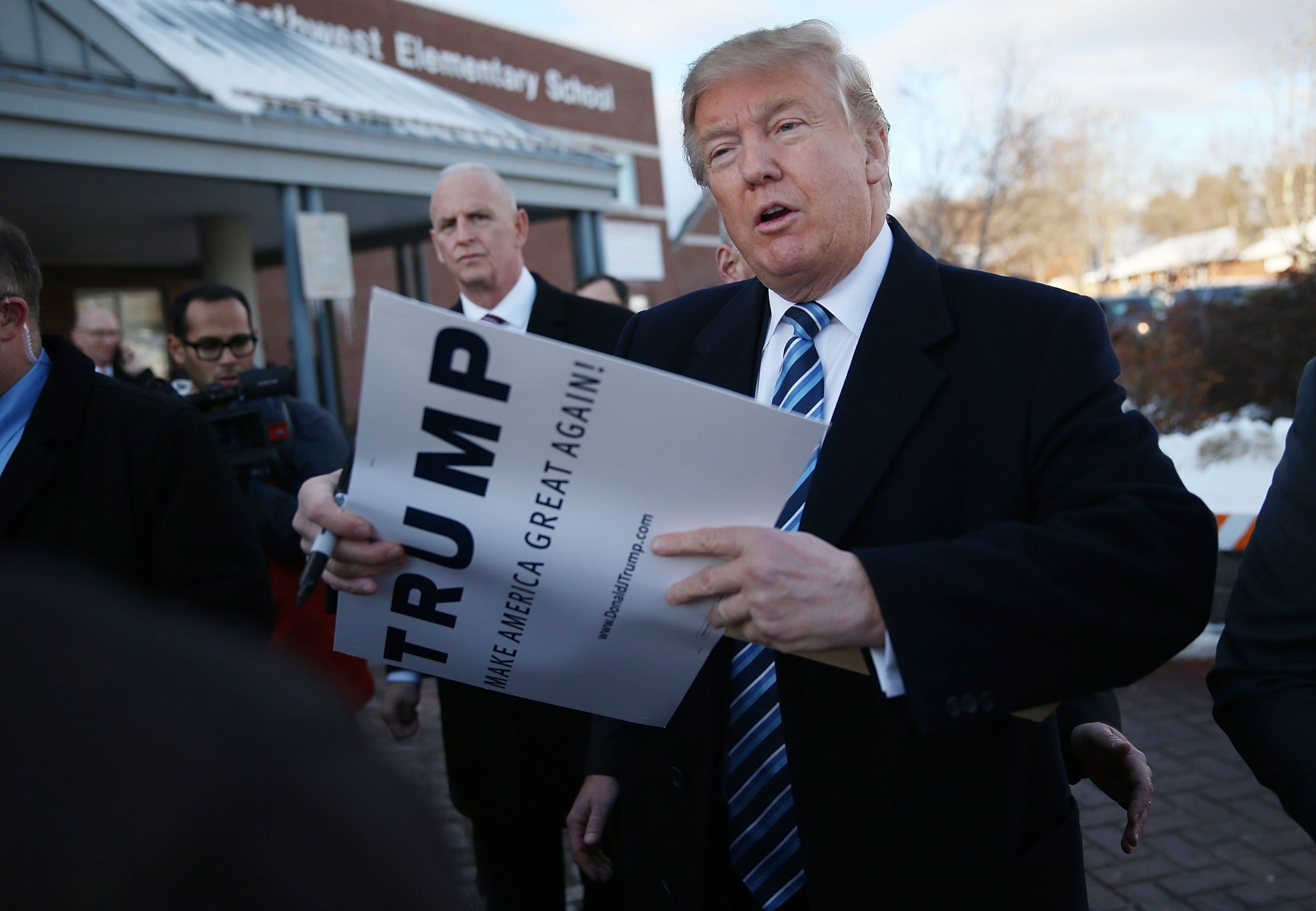 He is now known the world over for his forthright opinions as he blasts his way towards the Republican presidential nomination and, perhaps, the White House.
But billionaire businessman Donald Trump once had to content himself with more low-profile appearances.
An ITV clip shows the mogul, who won the New Hampshire Republican primary by a large margin on Tuesday night, helping Ian St John and Jimmy Greaves pick the teams for the quarter-finals of the English League Cup in 1992.
Wearing the trademark thin-lipped grin that has become a feature of his appearances on the Republican nomination campaign trail this winter, Trump welcomes the two former footballers and David Dent, then chairman of the English Football League.
Greaves, the prolific former England striker who suffered a serious stroke in 2015, jokes that Trump's boardroom is "the most beautiful I've seen since Doug Ellis's at Aston Villa." Trump laughs, either showing a surprising knowledge of English football or an already-honed ability to look like he knows what he's talking about in awkward situations.
'The Donald' picks out a glamour tie in Peterborough vs. Middlesbrough, before another comic moment when he draws out Manchester United to play bitter rival Leeds United.
"That's a game I'd like to go to," says Trump to guffaws, before revealing he used to play "soccer" in high school.
Before the 1994 FIFA World Cup and the birth of Major League Soccer, and more than two decades before his seemingly unstoppable presidential run, it's an amusing insight into a polarizing figure.