Watch: The World's First Pizza Delivery by Drone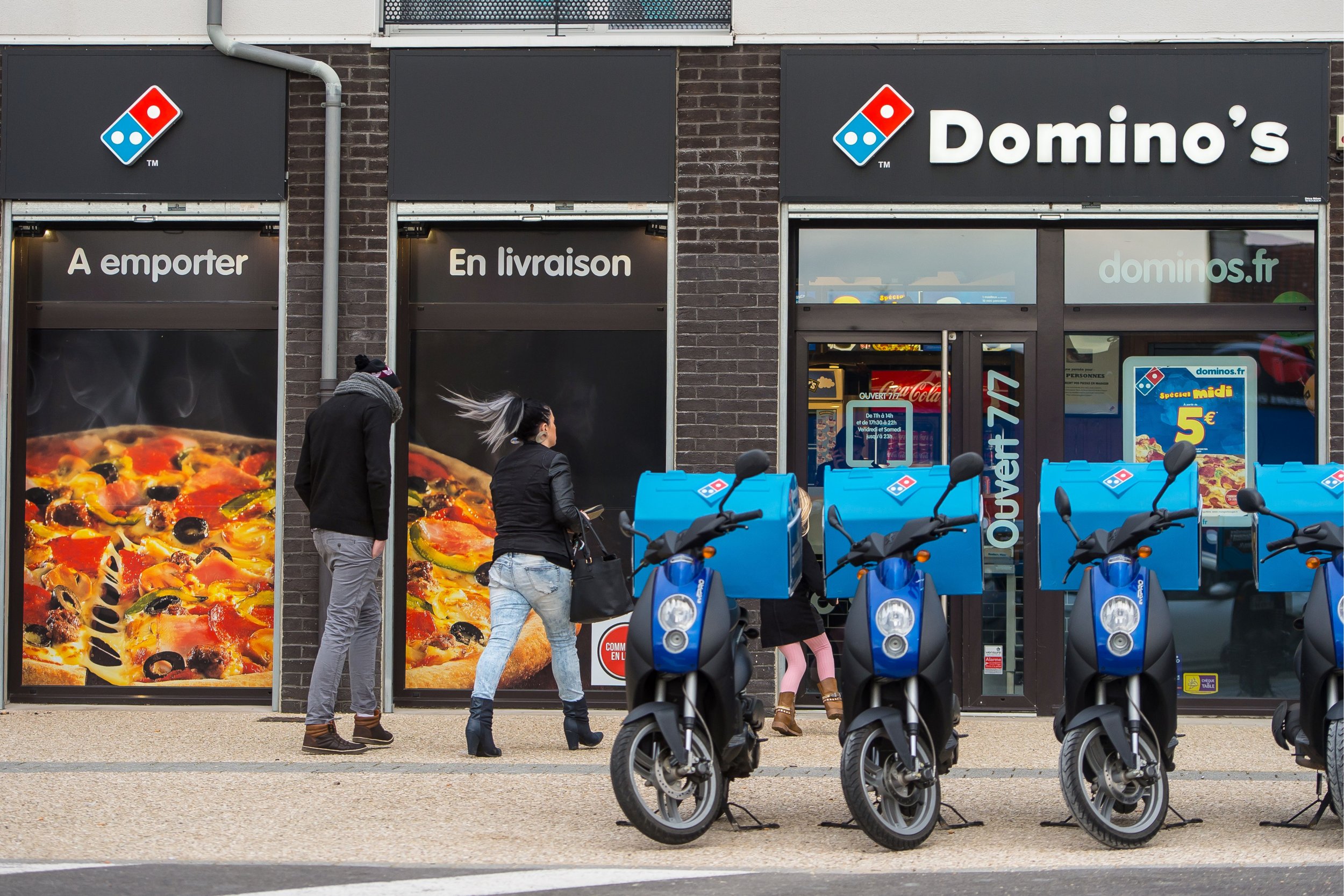 It was one small step for drones, one giant leap for pizza lovers worldwide Wednesday as the world's first commercial drone pizza delivery took place in New Zealand.
Fast food company Domino's said that it had used an unmanned aerial vehicle to deliver two pizzas—one piri piri chicken pizza and one cranberry chicken pizza—to a customer in Whangaparaoa, a town north of Auckland.
In a video posted on Domino's New Zealand's Facebook page, the drone—known as the DRU Drone manufactured by Flirtey—is seen hovering over the customer's house before dropping the pizza boxes into a designated area in the front garden. The boxes float slowly to the ground before being collected by the customers.
Domino's boss Don Meij said that drones constitute the "future" of pizza delivery. "They can avoid traffic congestion and traffic lights, and safely reduce the delivery time and distance by traveling directly to customers' homes," said Meij, according to AFP.
Meij said that tests would continue in Whangaparaoa this week and that the firm would look to expand deliveries in the area in 2017. Domino's is also considering the use of delivery drones in Australia, Belgium, France, the Netherlands, Japan and Germany.
The delivery comes after Domino's demonstrated the capacity for drones to deliver hot pizzas in a test delivery in August. The company has previously embraced technology to enhance delivery services—Domino's tested a small, four-wheeled, driverless vehicle in 2015.