Watch: X-Men Must Fight One Of Their Own in First 'Dark Phoenix' Trailer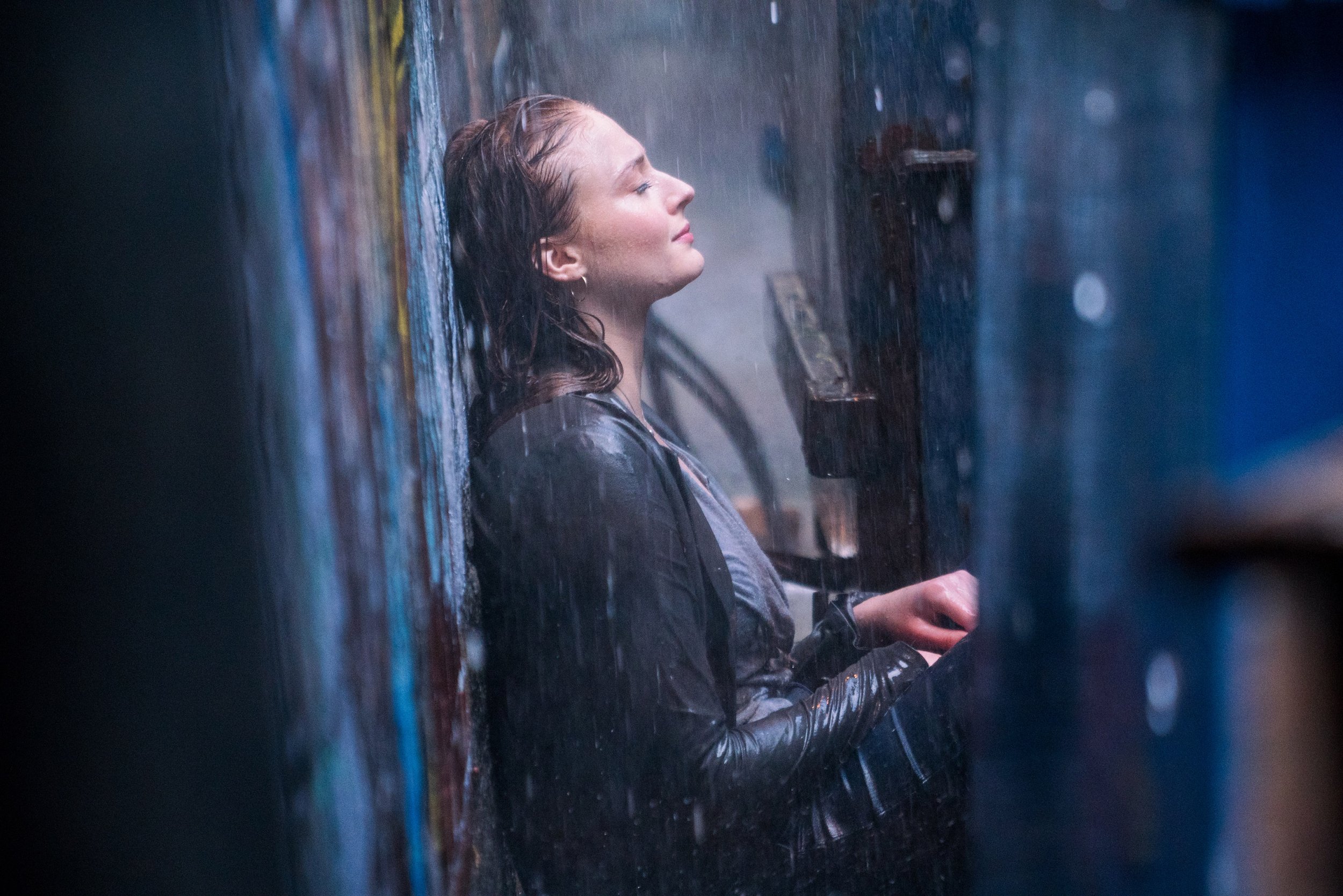 Sophie Turner reprises her role as Jean Grey/Phoenix following the 2016 film X-Men: Apocalypse, as the titular character in Marvel's first trailer for X-Men: Dark Phoenix, where Jean is nearly killed during a rescue mission in space after being hit by a mysterious cosmic force.
This force, whatever it is, makes her far more powerful, but highly unstable. As she begins to spiral out of control and further into darkness, the X-Men must find a way to save their friend as well as the planet from the darkness that is slowly consuming her.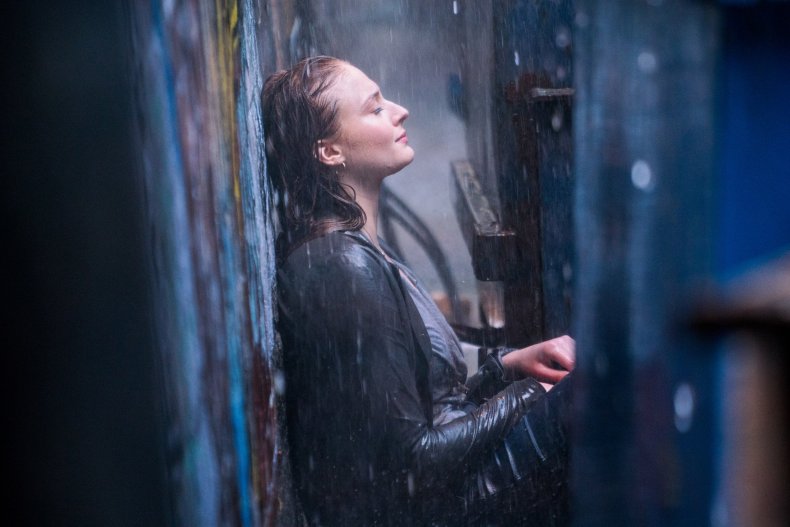 The trailer opens with a young Jean Grey asking Professor X (James McAvoy), "You think you can fix me?" He replies, "Jean, you are not broken."
Released on Thursday, the trailer introduces the film as a dramatic look into the mind of a mutant touched by darkness. Not only will the film follow Jean as she struggles with the entity inside her, but it will look into her origins as well as her childhood trauma: the car crash she accidentally caused that killed her parents. As Jean continues to grow more and more dangerous, she will do anything to find out what's happening to her. This includes seeking out the help of Magneto (Michael Fassbender).
"She's all rage, pain and it's all coming out at once," says Professor X. The dark undertones continue as Dark Phoenix introduces a new villain into the mix. Smith, played by Jessica Chastain, is introduced as a new and mysterious villain who taunts Jean throughout the trailer. "You feel like you don't belong here? You don't," Smith says. "They can't begin to comprehend what you are."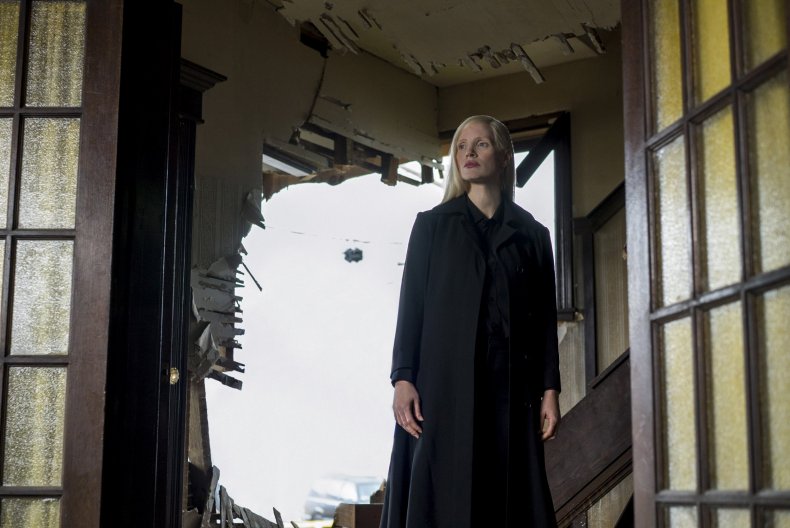 Chastain's character is still a mystery. Director Simon Kinberg would not confirm her purpose. "She is from, let's say, not our planet, her character," Kinberg said in an interview with IGN Wednesday. "I'll keep it relatively mysterious but it is a cosmic story in a way that is extraterrestrial."
McAvoy and Fassbender are returning to their roles as rivals Professor X and Magneto. Other returning cast members include Jennifer Lawrence as Mystique, Evan Peters as Quicksilver, Nicholas Hoult as Beast, Alexandra Shipp as Storm, Kodi Smit-McPhee as Nightcrawler and Tye Sheridan as Cyclops.
Spoilers ahead.
Dark Phoenix is the film adaptation of the 1980 X-Men graphic novel of the same name, which ends with Jean Grey's suicidal sacrifice. The trailer also features a brief shot of a funeral with Professor X, Storm, Beast and a few other unseen characters standing around a freshly dug grave. This could be a clue into the film's potential outcome. Either way, someone they know is in that grave.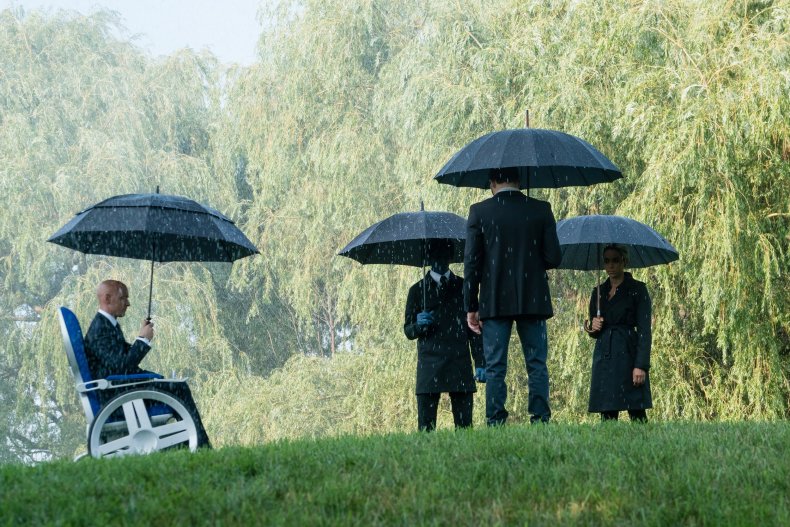 Dark Phoenix will release in theaters February 14, 2019.