Watchdog Group Calls for Hearings on Donald Trump's 'Anti-Democratic Conduct'
The governmental watchdog group Citizens for Responsibility and Ethics in Washington (CREW) asked on Friday for investigations into actions taken by President Donald Trump's administration regarding the United States Postal Service (USPS) and the United States Secret Service (USSS).
CREW made the request in a letter to Republican Wisconsin Senator Ron Johnson, Chairman of the Senate Committee on Homeland Security and Governmental Affairs. In the letter, CREW asked Johnson to convene "oversight hearings on the Trump administration's reckless and anti-democratic conduct."
"The Trump administration continues to escalate its undemocratic actions, and Senator Johnson must be willing to do his part to ensure the Senate plays its constitutional role in our system of checks and balances," said CREW Executive Director Noah Bookbinder in a Friday press release. "Without transparency and oversight into the political manipulation and reckless behavior at the highest levels of our government, our democratic institutions will continue to slip away."
CREW's letter specifically mentions Trump's decision to temporarily leave Walter Reed National Military Medical Center on Sunday while being treated for COVID-19. Trump, still allegedly symptomatic at the time, was seen in the backseat of an SUV which was driven by Secret Service agents. Although Trump wore a face mask during the short ride, some observers believed Trump placed the agents at risk for contracting the coronavirus.
"No one disputes that protecting the safety of the President and his family is critical to preserving our democracy and national security," read the Friday letter, "but congressional oversight is needed to ensure that the Secret Service has sufficient support and guidance in place when the President ignores the safety risks he poses to agents and their families for his political stunts."
Newsweek reached out to Senator Johnson's office for comment.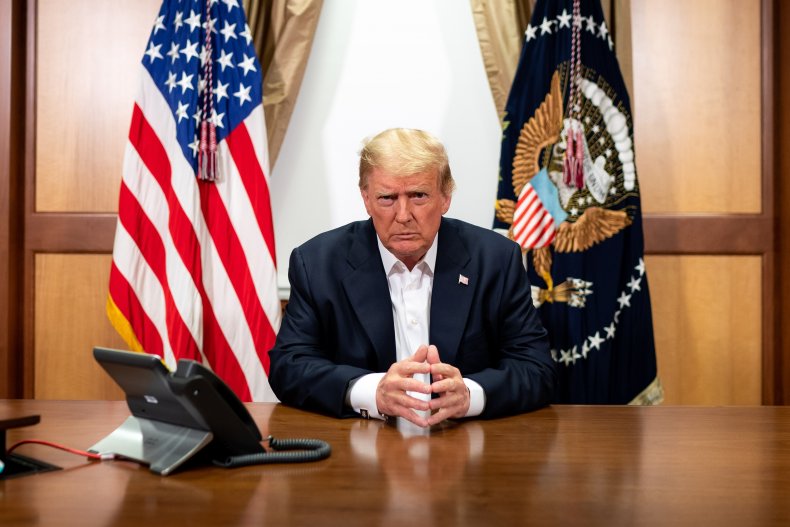 During a Friday interview on Tucker Carlson Tonight, Trump said the Secret Service agents who were in the SUV during his ride around Walter Reed were not in danger of contracting the virus.
"The people in [the vehicle] were protected," Trump said. "They were very heavily protected. Because at the time, I guess I would have been positive. But they were very, very protected."
CREW also said that U.S. Postmaster Louis DeJoy's alleged connections to XPO Logistics, a contractor with the USPS, should be investigated. DeJoy, a former employee of XPO Logistics, holds at least $30 million in the company's stocks, according to September reporting by The New York Times. Since 2103, XPO Logistics has reportedly received $286 million from the USPS.
DeJoy testified in August before the House Oversight Committee that his investments with XPO Logistics had been vetted by the USPS ethics department. "It's a very, very small part of the Postal Service business I have nothing to do with," DeJoy said.