HBO will soon release Watchmen, its adaptation (of sorts) of the Alan Moore and Dave Gibbons comics. The plot of the new series, however, will be set 30 years after the events of the graphic novel, with new cast members Regina King and Tim Blake Nelson among others seen in the trailer.
When is Watchmen Out on HBO?
The HBO series will begin on Sunday, October 20 at 9 p.m. ET with the six episodes of the show airing weekly after that date. After airing, each of the hour-long episodes will be made available to watch online for subscribers of HBO Go and HBO Now.
Who is in the Cast of Watchmen?
Leading the cast is recent Oscar winner (for If Beale Street Could Talk) Regina King, playing Angela Abar, a character who by day is a police detective and by night is masked vigilante Sister Night. Yahya Abdul-Mateen II, most recently seen in the "Striking Vipers" episode of Black Mirror, plays her husband, Cal.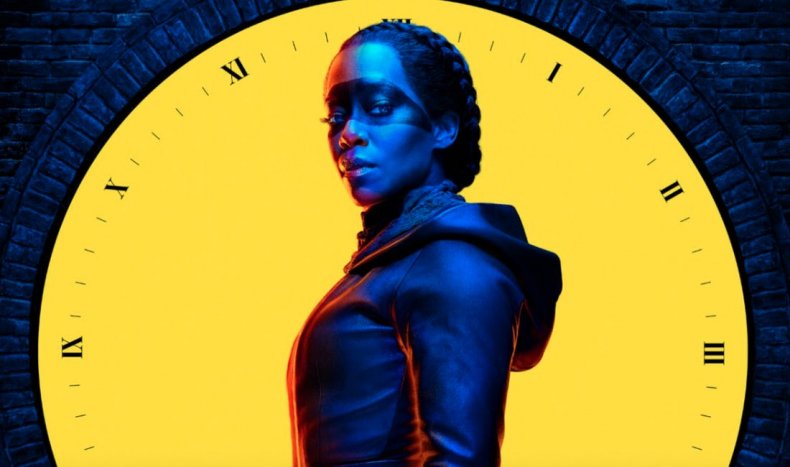 Other new characters who may be unfamiliar to readers of Watchmen include police Chief Judd, played by Miami Vice's Don Johnson, as well as some police officer with very Watchmen-like names like Looking Glass (Tim Blake Nelson in a reflective ski mask), Pirate Jenny (Adelaide Clemens) and Red Scare (Andrew Howard).
An Officer and a Gentleman star Lou Gossett Jr., meanwhile, plays a mysterious old man who confesses to a murder to Angela in Episode 2, but whose identity is one of the central mysteries of the show.
Fans of the comics disappointed not to be seeing some of its bigger names will be pleased to know that Jeremy Irons will be playing Adrian Veidt/Ozymandias, while one-time Silk Spectre Laurie Blake will be played by Designing Women's Jean Smart. Doctor Manhattan will also be back at some point, though who will be playing him has not been revealed.
In a fun Easter egg for fans, HBO's Watchmen will also see Robert Redford (played by himself) as president after the final issue of the comic revealed he was running for office.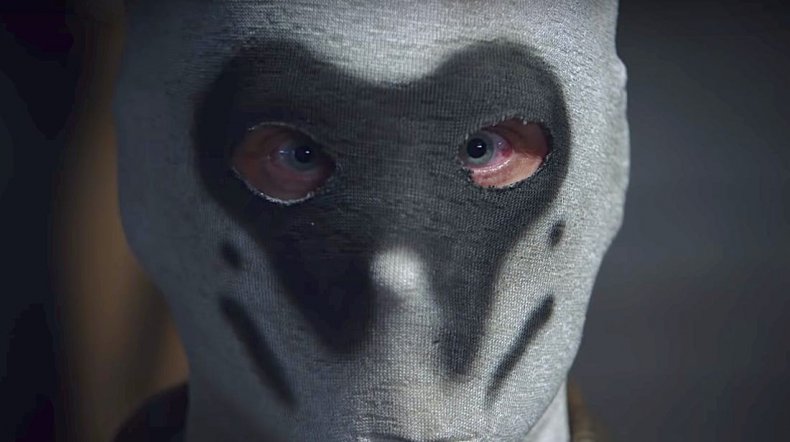 What will happen in Watchmen?
The official HBO synopsis for Watchmen reads: "Set in an alternate history where masked vigilantes are treated as outlaws, this epic series from executive producer Damon Lindelof (Lost, HBO's The Leftovers) embraces the nostalgia of the original groundbreaking graphic novel of the same name, while attempting to break new ground of its own. Regina King (HBO's The Leftovers) leads the cast as Angela Abar, who wears two masks: one as a lead detective in The Tulsa Police Force and another as wife and mother of three."
Rather than adapt the original comic, Lindelof has created what he has called a "remixed" version of the show, set in the present day, 30 years after the events of the comics.
In a letter posted to social media, the showrunner said: "We have no desire to 'adapt' the twelve issues Mr. Moore and Mr. Gibbons created thirty years ago. Those issues are sacred ground and they will not be retread nor recreated nor reproduced nor rebooted.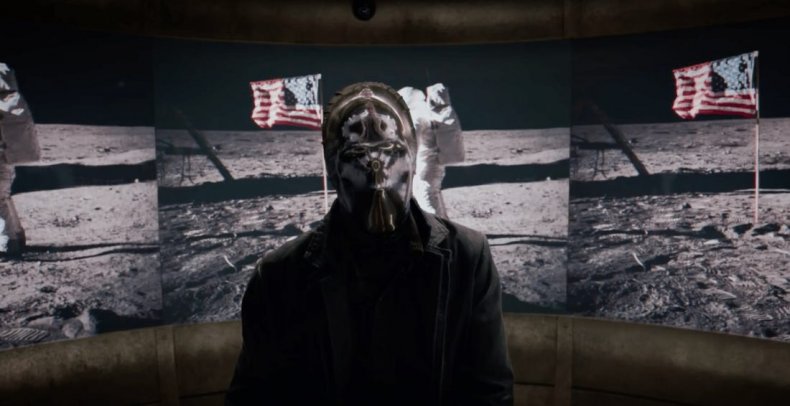 "They will, however, be remixed. Because the bass lines in those familiar tracks are just too good and we'd be fools not to sample them. Those original twelve issues are our Old Testament. When the New Testament came along it did not erase what came before it. Creation. The Garden of Eden. Abraham and Isaac. The Flood. It all happened. And so it will be with Watchmen. The Comedian died. Dan and Laurie fell in love. Ozymandias saved the world and Dr. Manhattan left it just after blowing Rorschach to pieces in the bitter cold of Antarctica."
In this new world, police have been legally authorised to wear masks to protect them from being identified and targeted. In reaction, to this, a racist terrorist group called the 7th Cavalry start wearing masks featuring designs inspired by that worn by Rorschach, the right-wing antihero of the graphic novel.
Is there a trailer for Watchmen on HBO?
HBO released the official promo for the show in September, which gave fans their first glimpse of the new take on the world of the Watchmen, alongside the phrase "Quis custodiet ipsos custodes," ('who watches the watchmen), which appears at the end of the graphic novel.
Watchmen starts on October 20 on HBO