Water Lily Seeds are the Hottest New Superfood Snack
Low-calorie and gluten-free, popped water lily seeds are a flavorful alternative to potato chips.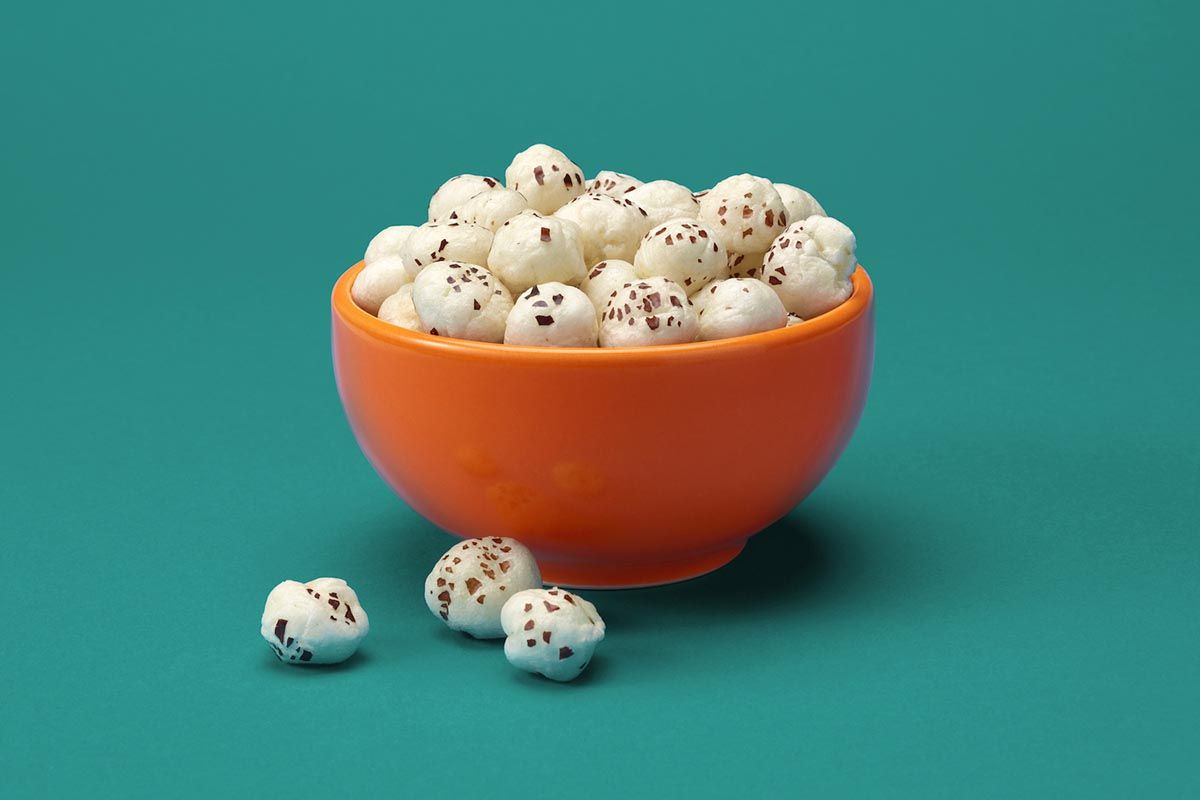 Water lily seeds are the new snack supplanting kale chips among healthy eaters. These cheese-puff-looking morsels have been a traditional treat in India for centuries, but now they're taking off in the West. Whole Foods even flagged water lily seeds as one of the big food trends of 2019, declaring that "consumers are exploring new depths of ocean flavors with superfood properties."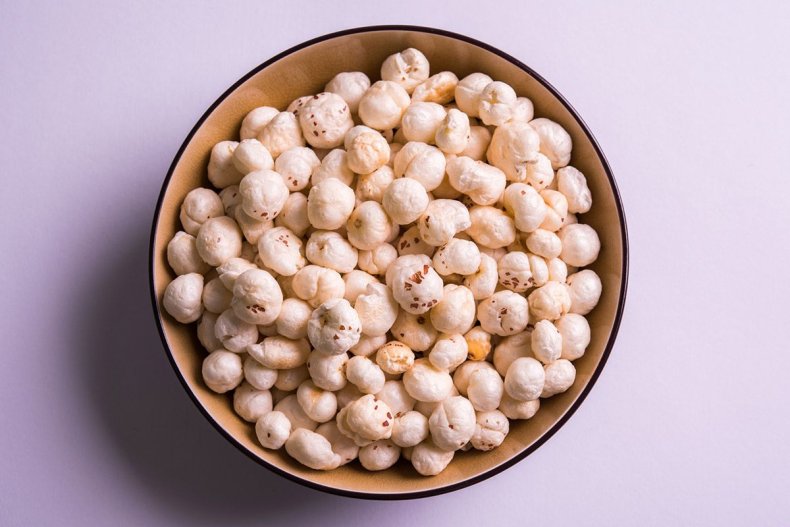 A number of businesses have sprung up to bring puffed water lily seeds to the U.S., where the low-calorie snack is perfectly positioned as an alternative the potato chip.
"The texture of the unseasoned popped seed is crunchy yet airy," explains Priyal Bhartia, co-founder of Bohana, a water lily seed snack brand that launched in 2018. "The first bite is a crunch but then it dissolves in the mouth easily. The taste of them unseasoned is earthy, but the seed itself doesn't have a particularly strong taste, making it an amazing vehicle for added spices and flavors."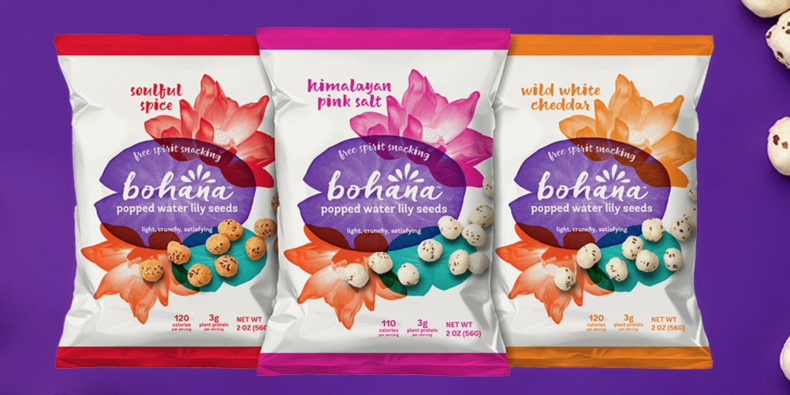 Bohana, which was handpicked by PepsiCo's Nutrition Greenhouse project for investment and mentorship, isn't the only company trying to break into the water lily seed market: Since 2017, a number of other startups, many owned by young entrepreneurs of Indian descent, have begun selling sweet and savory puffs in a variety of flavors to court the lucrative wellness lifestyle market. (Healthy snacks are expected to reach $5.3 billion in sales by 2025.)
AshaPops, an L.A. brand started by a mother-son duo Asha and Jai Farswani, began at a small farmers market in 2017. The duo now sell their puffed lily seeds in over 100 outlets across New York and and California. Taali Foods' Water Lily Pops have both Western and Asian flavors, including Sriracha Spice and Tikka Masala; and Oh Lily! Snacks make matcha green tea and raspberry flavored lily seeds.
"Snacking continues to increase amongst millennials, with a growing number also dealing with allergen sensitivity and mineral and vitamin deficiencies," AshaPops' Jai Farswani told Newsweek. "With busy schedules, they're looking for something that satisfies their cravings, is low in calories and nutrient-rich." He believes water lily seeds can fill that gap.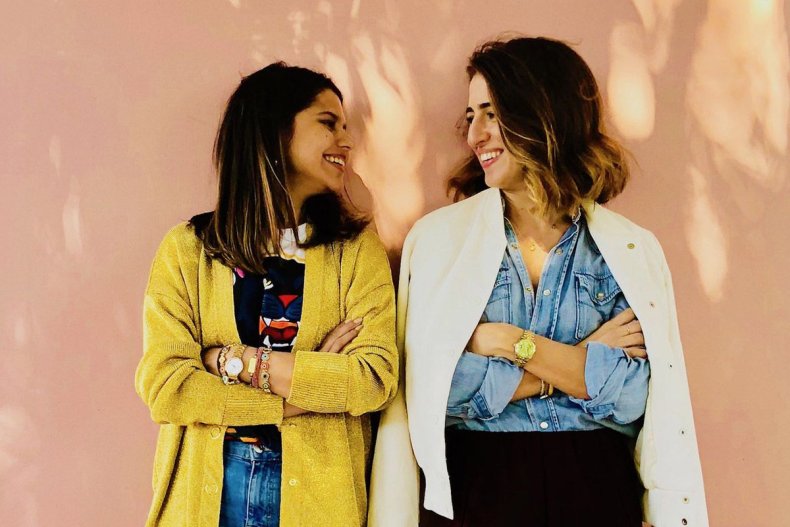 An ancient food, sustainably made
Although the hype in America is new, puffed water lily seeds have been around for centuries. Often confused with lotus seeds, water lily seeds are actually drawn from the Euryale ferox species, which floats in ponds across large swathes of Asia. In the spring, the lilies open their distinctive purple flowers, and the seeds usually form by August. Traditionally, they are scooped up from the water, then sun-dried and roasted on a wood fire until the black shells pop open popcorn-like to reveal a white puff.
Water lily seeds have been a traditional snack for centuries In India, where they'll called makhana. They're usually flavored with ghee and spices, and can even be added to curries. During the Hindu festival Navratri, makhana is one of the foods that may be eaten during fasting periods.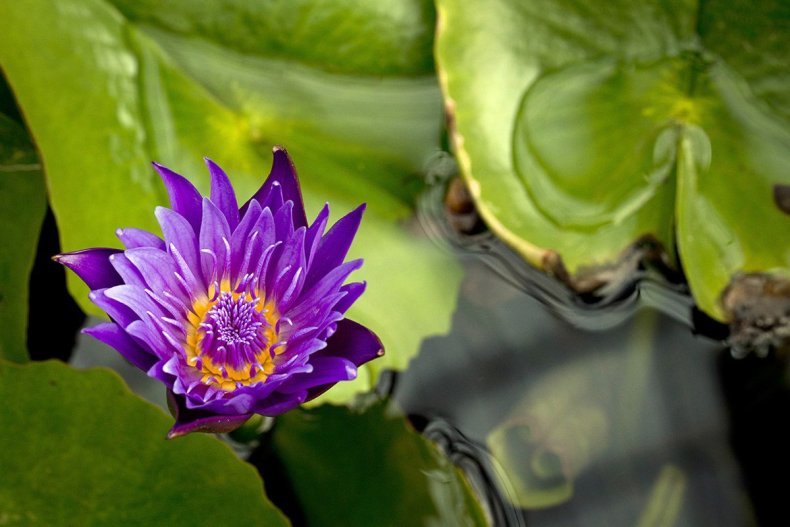 Makhana was a big part of Bhartia's childhood in New Delhi: "When i was growing up, popped water lily seeds were a staple in most North Indian households," she says. "It was the afternoon snack I craved when I came back from school. My mom made it fresh at home with ghee and traditional Indian spices like cumin, turmeric and curry leaves, making it the tastiest crunchy, spicy snack."
A few years ago, Bhartia introduced the seeds to her friend Nadine Habayeb and the two launched Bohana. "We both agreed that the U.S. market needed a healthier alternative to the traditional salty snacks. And [we] believed popped lily seeds would be a hit," says Bhartia. "U.S. consumers were starting to experiment with alternative ingredients, exotic flavors, Ayurveda, and gluten-free diets, so we decided it was the right time to introduce Bohana to the world."
Nearly 90 percent of the world's makhana is made in the east Indian state of Bihar, lending the snack unexpected environmental benefits: Bihar's biodiverse wetlands, where the water lily grows, are threatened by development, pollution and environmental changes. But now there's an economic incentive for the government to preserve those wetlands.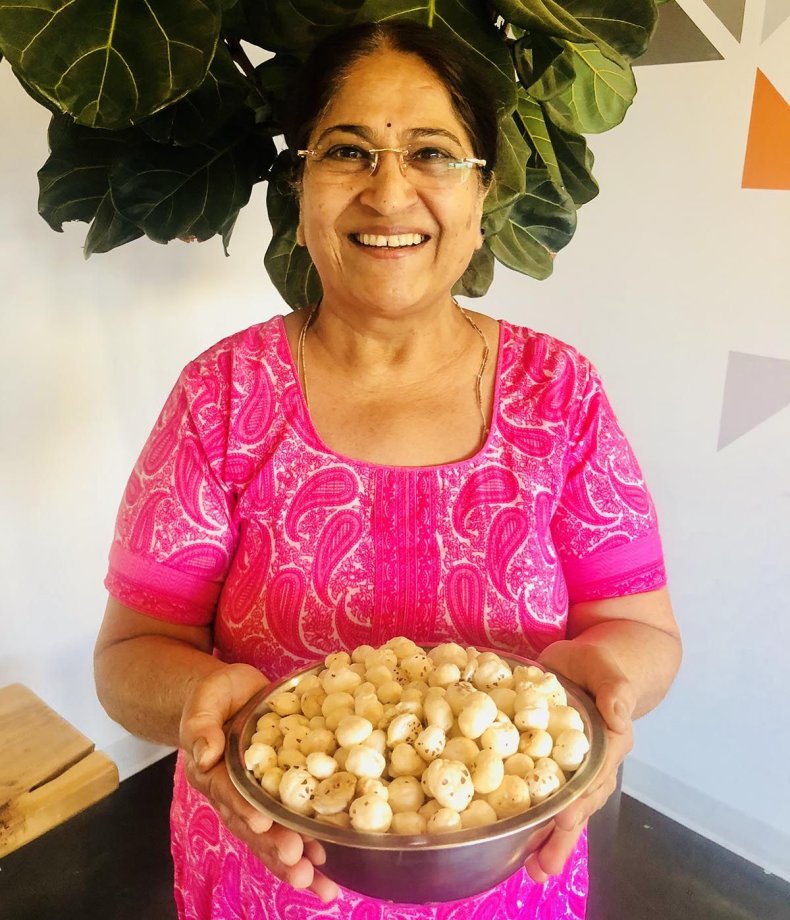 How healthy are water lily seeds?
In addition to being tasty, water lily seeds are rich in nutrients. They're also free of the kinds of sugars and saturated fats found in most chips and cookies, making them a great snack for kids or dieters who want a guilt-free pick-me-up.
Bohana's Himalayan Pink Salt seeds contain just 110 calories a bag, with 20g of carbohydrates and 3g of fat, making them pretty diet-friendly. Popped water lily seeds are high in fiber, which helps your digestive system keep moving and your cholesterol levels lower. The seeds also contain potassium, which aids in regulating blood pressure and heart rhythm. They're also a good option for people with restrictive diets—AshaPops's seeds are free of corn, gluten, grain, nuts, dairy and GMOs, as well as being vegan and paleo.
According to a 2014 study in the journal Internet Archaeology, the seeds have more essential amino acids than rice, wheat, soybeans or fish. They are also better in terms of sugar, protein, ascorbic acid and phenol content than almonds, walnuts, coconuts, cashews or dried fruit.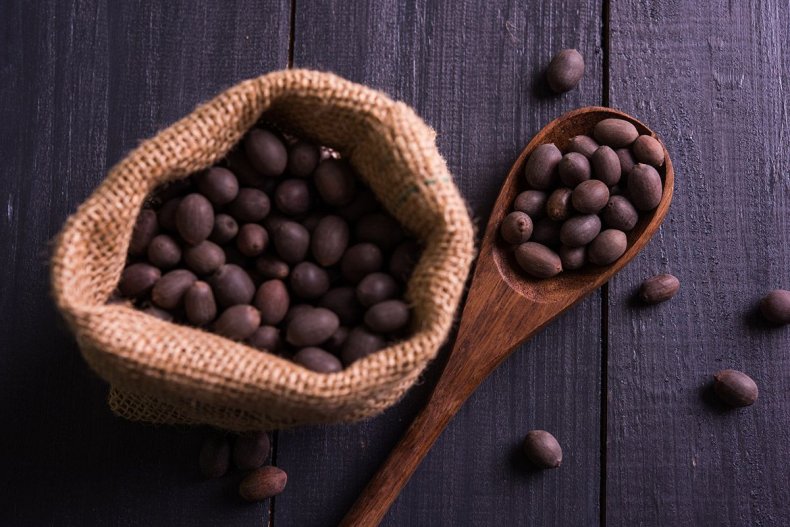 In India, water lily seeds also play a part in traditional Ayurvedic medicine, which emphasises preventative and curative treatments to keep the body in balance. "Water lily seeds are one of the most prescribed seeds in Ayurveda because of their alkaline and anti-inflammatory character, making them beneficial for all body types," says Bhartia. "In Ayurveda, they have been prescribed for diabetes, and to pregnant and breastfeeding women." Ayurvedic practitioners also believe that water lily seeds nourish the heart and reproductive organs. And while there haven't been any clinical trials confirming this, the snack does have high levels of cancer-fighting antioxidants.
Asha Farswani grew up in India in a family that followed a strict vegetarian Ayurvedic diet. She ate the seeds as a snack raw, fresh from the water lilies, while her mother ate them to help her sleep better. As an adult living in the U.S, Farswani returned to the mineral-rich snack when she was diagnosed with a magnesium deficiency. Along with Bombay masala and dark chocolate varieties, AshaPops make a line of lily seeds flavored with turmeric, a spice commonly used in Ayurvedic medicine.
Healthy, environmentally friendly and delicious—the only downside to water lily seeds may be the price: Since they're not mass-marketed, and ingredients must be sourced from overseas, puffed water lily seeds are slightly more expensive than conventional snack foods. AshaPops sells 20 bags for $99.99, or about $5 a bag. Bohana's version retails for around $4 per bag, a dollar more than a similarly sized bag of Smartfood Kettle Popcorn at WalMart. But the unique taste, health benefits and environmental advantages of water lily seeds might make them well worth the extra money.