Water Park Shuts Down After 30 Children Become Violently Ill with Vomiting, Diarrhea
A water park in England shut down temporarily after dozens of children who visited started getting violently ill with stomach pain, nausea and diarrhea.
On July 24, students at Springbank Primary School in Eastwood, Nottinghamshire, England, were taken on an end-of-the-year trip to the Twinlakes Family Theme Park in Melton Mowbray, Leicestershire. Unfortunately, over the next two days, dozens of kids came down with a serious stomach illness.
Lucy Marriott, a parent who took her children on the school trip, told the BBC her 12-year-old daughter and 7-year-old son became "violently sick" on Friday. Her son was "doubled over in pain," said Marriott.
Another parent, Kelly Quinn, said her children have had "severe diarrhea and projectile vomiting" since Thursday.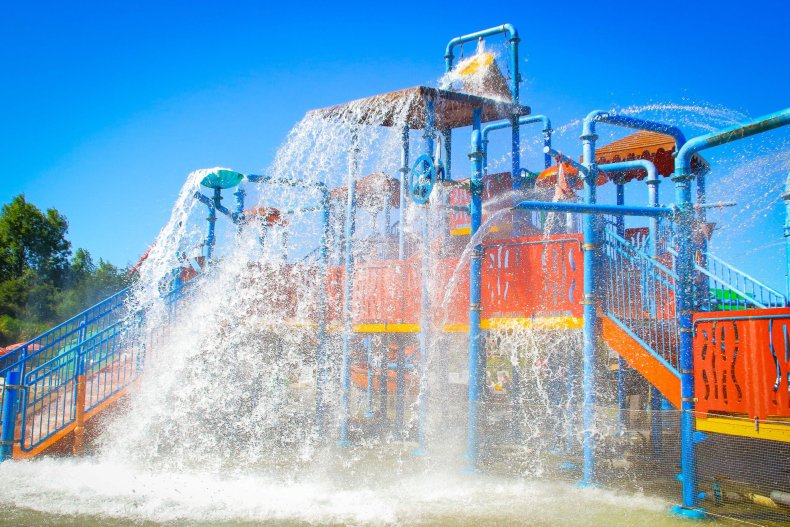 Simon Taylor, who went on the trip with his two sons, told Nottinghamshire Live that at first he first thought the sickness was due to the heat.
"It was a hot day and they were all running around, so I assumed it was too much heat exposure," said Taylor. "But then I heard all the other parents were saying their children were sick, all with exactly the same symptoms. I think there are around 30 now."
Taylor added that some parents tried contacting the park, but the response was "unhelpful."
"If Twinlakes had reacted properly to parents and taken more responsibility, it could have eased concerns."
Cara North, another parent, told the BBC that some areas looked "absolutely disgusting."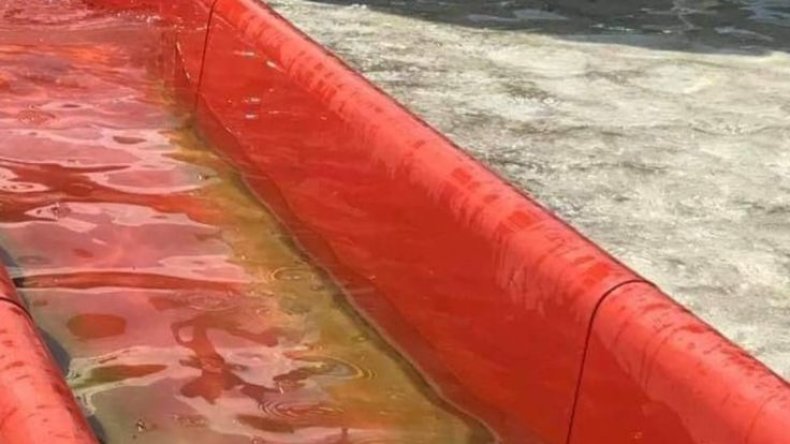 Public Health England is investigating the incident and the Au Guang Dragon Zone Water Park section of the Twinlakes Family Theme Park has been closed until further notice.
On the park's website, Twinlakes owners apologized "for any inconvenience or disappointment" the closing of the water park might cause.
"As soon as we heard reports that some visitors have become ill following their visit to the Water Park we took the decision to close it as a precautionary measure. We are working closely with the Health and Safety Executive to investigate and hope to be able to provide information about the re-opening of the Au Guang Dragon Water Park very soon."
Though the cause of last week's outbreak has not yet been identified, there have been numerous cases of people falling ill after visiting water parks this summer: Earlier this month, a man in North Carolina died after ingesting a dangerous amoeba while swimming at the Fantasy Lake Water Park in Cumberland County.
According to the Centers for Disease Control and Prevention (CDC), Naegleria fowleri, known colloquially as the "brain-eating amoeba," is not dangerous if swallowed, but can be fatal if it is forced up the nose. The infected can suffer severe headaches, fever, nausea and vomiting, and it can result in seizures, coma or even death.
The CDC has also warned the public about another danger at water parks. A parasite known as Cryptosporidium (or just Crypto) has been identified in public pools and water parks. Crypto has been increasing at a rate of 13 percent each year from 2009 to 2017, according to the CDC.
Cypto can cause diarrhea, stomach cramps and vomiting, and is commonly seen in children. Most patients can expect an infection to clear up in two weeks, though it can be life-threatening in those with compromised immune systems.
Water Park Shuts Down After 30 Children Become Violently Ill with Vomiting, Diarrhea | Health