WaterField's Bolt Duffel Bag Delivers Style and Function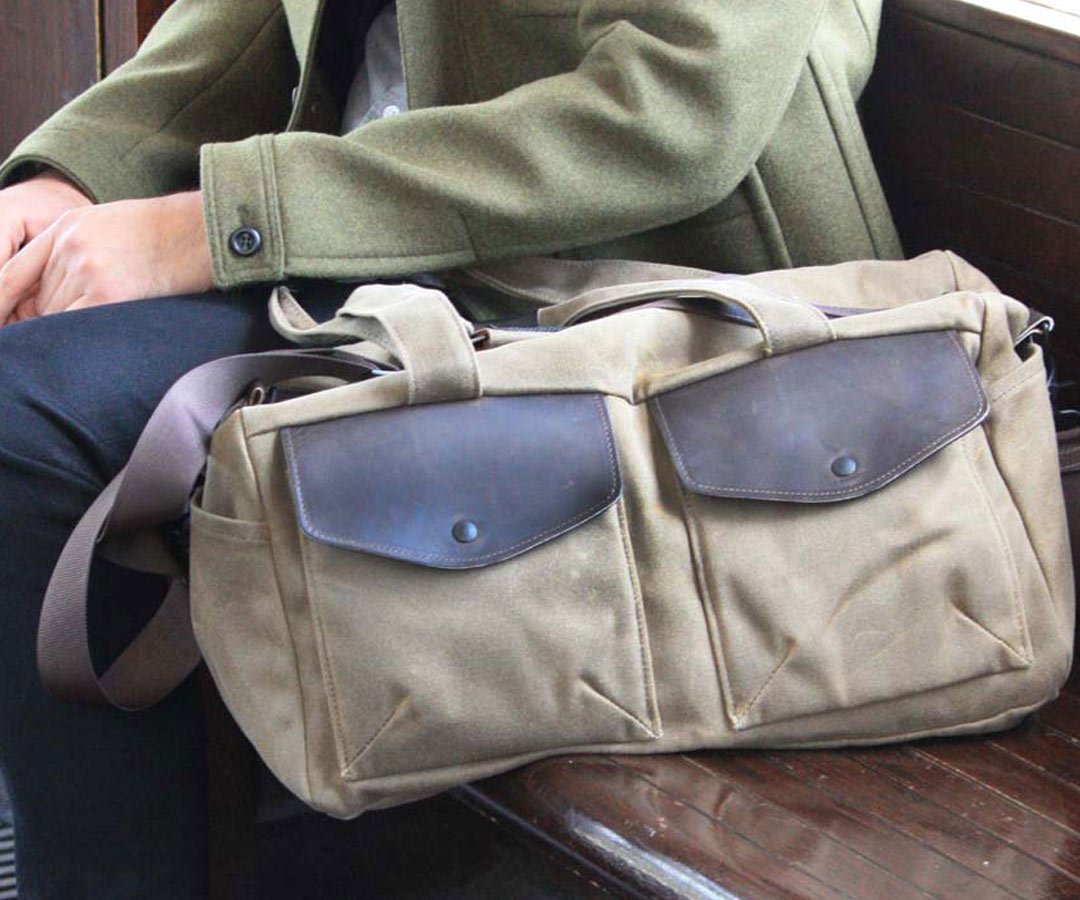 Go ahead and call WaterField's Bolt Duffel Bag a weekender or all-around carry bag for a man. I have no doubt my late husband would have adored it. It's stylish but not fussy, has plenty of suitably sized pockets (underscore this rare feature) to stash itineraries, tickets, metro passes, work ID, a phone, or whatever else you carry, and is crafted to withstand plenty of under-the-seat scrunching and forceful tugs on its zippers.
I love those features, too, but I didn't know about them at first glance. If your style is like mine––Bohemian-meets-modern-urban––you are likely first attracted to this bag's waxed canvas-and-leather construction. I'm tempted to say it looks casual, but the truth is the ubiquitous style mirrors your personal fashion. It looks equally at home on the desk of a C-suite executive as it does near the yoga mat of a footloose nomad.
We've all had duffel bags that are all about style and not function––and let's not even mention durability yet. As corny as it sounds, the Bolt Duffel Bag is more than a pretty face––it gets the job done. Its four exterior pockets––two large, open ones on the ends and two smaller, magnetic closing ones on the front––are generously sized. No tight squeezes for your water bottle, e-reader, phone, keys, or items you want at the ready. The lined pockets on the front envelope your glasses, phone, or another easily scratched item. That's one of those little niceties that a luxury designer includes because they know without prompting that you need it.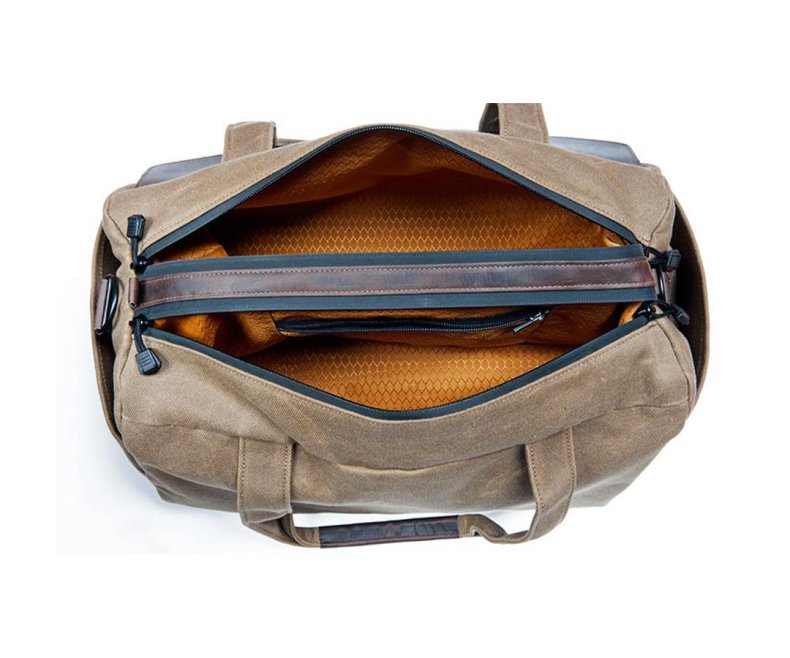 My squawk with most duffel bags is interior design. No matter how carefully I pack them, I face a jumble when I look inside. The two interior compartments on the Bolt Duffel Bag solve that issue. When you use it as a weekender, you can keep shoes on one side, clothes on the other. For work, slip personal items on one side and your laptop and papers on the other. Tote it by the two securely fastened handles or the included shoulder strap attached to the anchored D-rings. And the YKY splash-proof zippers keep your gear dry.
You can choose small or large, waxed canvas or sturdy ballistic nylon, in a variety of color combinations.
Buy the Bolt Duffel Bag at WaterField.
Newsweek may earn a commission from links on this page, but we only recommend products we back. We participate in various affiliate marketing programs, which means we get paid commissions on editorially chosen products purchased through our links to retailer sites.