One of President Donald Trump's personal attorneys "admitted" that the special counsel investigating Russia's meddling in the 2016 election had a "good case for obstruction" of justice against the president, according to a former Watergate attorney.
Assistant Watergate special prosecutor Jill Wine-Banks responded Tuesday night on MSNBC to a recent interview by Trump attorney Rudy Giuliani, in which he said the president's legal team was trying to limit the scope of the topics Special Counsel Robert Mueller's team could ask Trump about to collusion and obstruction.
Wine-Banks noted that Giuliani, who's done many interviews since Trump hired him over a month ago, was attempting to control the spin around negotiations involving Trump meeting Mueller's investigators.
"You have unanswered accusations from Giuliani that Mueller cannot and must not answer because he's acting appropriately," she said. "Giuliani can say whatever he wants and then he can say, 'And see how unfair it was, they didn't want to agree to that, they said they would and then they wouldn't.'"
She believed Mueller's team would not agree to limit the interview to only two topics, and that Giuliani's claim that obstruction of justice was "up to interpretation" was incorrect.
"I don't believe they are going to agree to limit it to two things. But also in Giuliani's statement he actually basically admitted that there's a good case for obstruction," Wine-Banks said. "He said 'Oh I'm fine with collusion because there's no collusion, but obstruction that's a matter of interpretation.' And it isn't. Facts are a funny thing. The truth and the facts will come out, and I don't think it's going to show that it's a matter of interpretation but of guilt. There is enough evidence that has become public, and that's without what Mueller knows that none of us knows, that could show there is a really strong case for obstruction."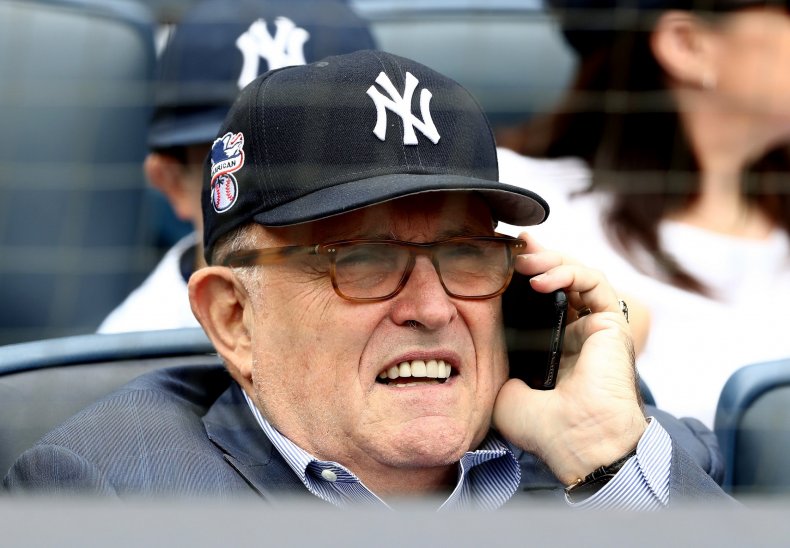 Wine-Banks added that a New York Times report of Trump asking Attorney General Jeff Sessions to take back control of the Russia investigation after he had recused himself last year was another example of possible obstruction by the president. She said Sessions could be a "possible witness" in Mueller's probe, citing not only his time as head of the Justice Department but also his work for Trump's campaign, the transition to the White House and his contacts with Russians.
As for the possible Trump-Mueller showdown, Giuliani told The Washington Post. Tuesday that the president would not agree to an interview until his lawyers had the opportunity to review documents about an FBI informant inside the Trump campaign.
Giuliani has said publicly that the president is open to an interview, but Trump has since seized on a report of an informant, claiming without evidence that the FBI was spying on his campaign and labeling the affair "Spygate.