Former Watergate Journalist Says 'Craven' GOP-Held Senate Could Vote to Impeach Trump if People 'Turn' on President
A day before the first public hearing on President Donald Trump's Ukraine dealings, Carl Bernstein, famed for his reporting on the Watergate scandal, said the Senate could be more amenable to impeachment than people think.
"The conventional wisdom is that he would be acquitted, the president, in the Senate," said Bernstein in an interview with CNN Tuesday. "I think it's a time to put conventional wisdom aside. We don't know. Senators are very sensitive to the will of the people and if the people in this country turn on these facts and this president, I think the Senate might as well."
Support for impeachment shot up in late September and early October but has since leveled off around 48 percent, according to a polling analysis by FiveThirtyEight. Still, that number ticks up when Americans are asked whether they supported the beginning of an impeachment process specifically, such as Wednesday's forum by the House Intelligence Committee.
"We have some overwhelming evidence that the president of the United States conspired with his lawyer to undermine the electoral process in this country through the intervention of a foreign power," Bernstein said. "It's a very grave charge and there are a lot of facts that support the charge."
He added that "craven" Republican senators are privately disturbed about the findings yet refuse to speak out.
"They understand the Constitution talks about only two specific high crimes, bribery and treason," Berstein continued. "This is bribery. And the facts show so far real evidence that the president tried to bribe the president of another foreign country to intervene in our election. That's a high crime."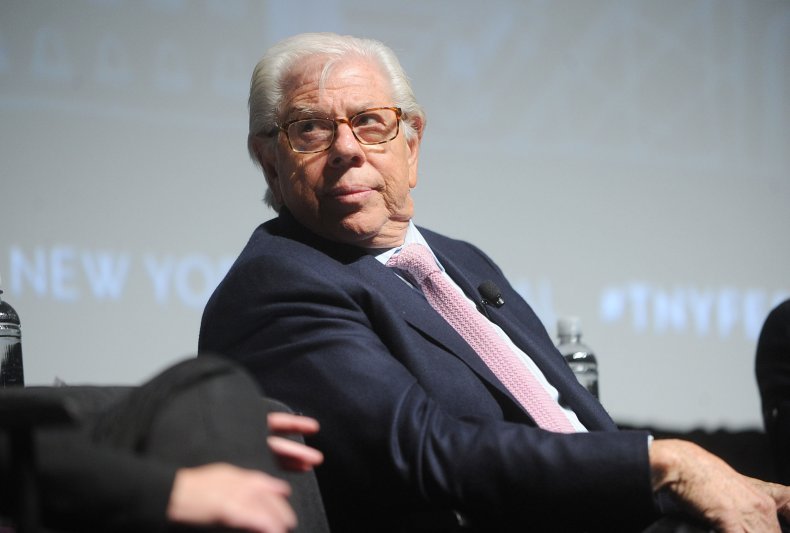 Today's impeachment witnesses, Bill Taylor, the U.S.'s top diplomat to Ukraine, and George Kent, the deputy assistant secretary of state for European and Eurasian Affairs, have testified privately in the past.
Taylor told several House committees that he came to realize "one of the key pillars of our strong support for Ukraine was threatened" by an "irregular policy channel" consisting of Trump's private lawyer and a handful of diplomats on Oct. 22.
Kent offered a similar account to lawmakers on Oct. 15, alleging that Rudy Giuliani attempted to oust a former American ambassador to Ukraine in a "campaign of slander."
At issue is whether Trump used aid funds in order to compel Ukraine to investigate his political rival Joe Biden, constituting high crimes and misdemeanours. Trump has repeatedly denied accusations of quid pro quo, while White House officials stand accused of covering up evidence of his communications on the subject.