Watergate Journalist Compares Trump and Nixon, Says 'We Are Watching a Coverup'
In discussing President Donald Trump's Ukraine scandal, investigative journalist Carl Bernstein, who helped uncover President Richard Nixon's Watergate scandal, said it was clear that "we are watching a cover up."
Bernstein shared his assessment on CNN's New Day on Friday, the day the subpoena was due for the White House to provide documents relating to Trump's reported conversations with the Ukrainian president that have led to an impeachment inquiry.
The show's co-host Alisyn Camerota noted that in the Watergate scandal, Nixon refused to hand over tapes and that the White House seemed set to argue that they would not hand over the documents until House Speaker Nancy Pelosi voted on the impeachment inquiry.
Bernstein said the real parallel was that the Nixon tapes were, in a sense, equivalent to the summaries of Trump's conversations that the White House is keeping in a highly classified digital lock box.
"They are somewhat equivalent because what we've seen in one summary suggests this conspiracy, suggests this high time perhaps by the president of the United States," Bernstein said. "And Nixon was ordered to turn over his tapes because of those kinds of suggestions, so there's some real comparisons of evidence that is being withheld now that the Watergate investigators were able to obtain."
Co-host John Berman then drew a comparison to Article 3 of Nixon's articles of impeachment, which stated that by refusing to provide the requested materials, Nixon was interposing his presidential powers against the lawful subpoenas of the House of Representatives.
"Exactly, so that then became another part of the conspiracy and the cover," Bernstein said, concluding, "And let's be clear here, we are watching a coverup."
Trump's Ukraine scandal began after a whistleblower complaint alleged that Trump pressured Ukrainian President Volodymyr Zelensky to investigate 2020 Democratic front runner Joe Biden and his son in a July 25 phone call, as Trump held up U.S. aid to Ukraine.
Trump initially acknowledged discussing concerns of "corruption" around the Biden family with Zelensky and was reportedly fine with releasing the transcript of the call, believing it would show he did nothing wrong. Trump is calling the scandal a "witch hunt," as he did former Special Counsel Robert Mueller's investigation into election interference and collusion with Russia in the 2016 election.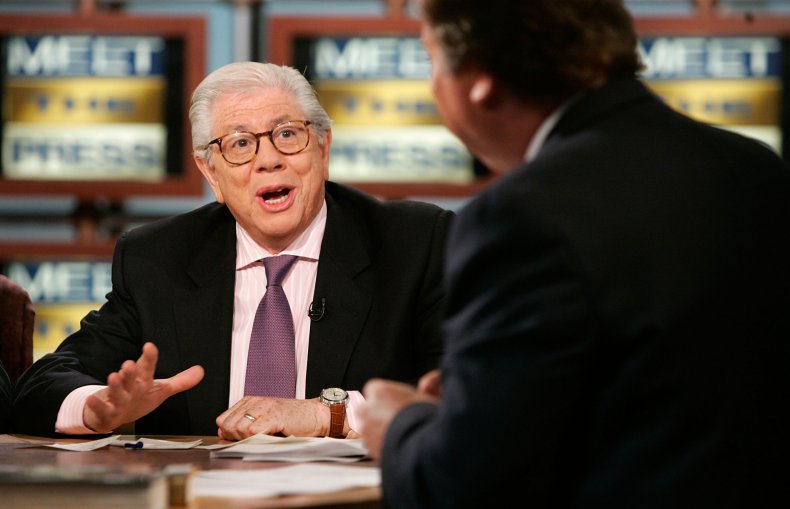 Bernstein added, "This is a grave, grave moment—we've never had a president of the United States who mortgaged our foreign policy interests."
The journalist added that the difference between the Trump and Nixon scandals is that in the latter, Republicans were willing to call on the president to leave office and vote on the articles of impeachment.