Congress Should Use Impeachment 'Muscle Power' Against Trump to Access Whistleblower Complaint, Watergate Prosecutor Says
Former Watergate prosecutor Nick Akerman said lawmakers might need to dive into their impeachment "muscle power" to gain access to the whistleblower complaint that has triggered a standoff between President Donald Trump and Congress.
The Washington Post first reported that a whistleblower complaint was filed with the inspector general for the intelligence community after Trump made a troubling "promise" to a foreign leader. Several outlets later reported that Ukraine is at the center of the complaint.
The inspector general deemed the complaint credible and troubling, but the Director of National Intelligence Joseph Maguire has refused to share details about the complaint with lawmakers. Now, House Democrats are threatening legal action if the Trump administration continues to withhold the information.
"The whole thing is very suspicious as to why this wouldn't be turned over unless it was incredibly damning," Akerman told Newsweek. Akerman served an assistant special prosecutor in the Watergate scandal that brought down former President Richard Nixon.
"Their remedy would be to go into court and enforce the law and hold people in contempt if they don't abide by it," he said. "If they want to give it a little bit more muscle power, I would have the House Judiciary Committee start looking at it in terms of their impeachment investigation. It would certainly strengthen their hand."
Democrats contend that the director of national intelligence is violating the law in refusing to turn over the complaint. Representative Adam Schiff, chairman of the House Intelligence Committee, told reporters on Thursday that if they did decide to take legal action that "there is an urgency here I think the courts will recognize."
Akerman said that because the Trump administration is trying so hard to keep the information of the complaint away from the public, it's likely that the information is "really very suspect." The former federal prosecutor went so far as to suggest that Trump may have "committed treason, or done something that comes pretty close to it."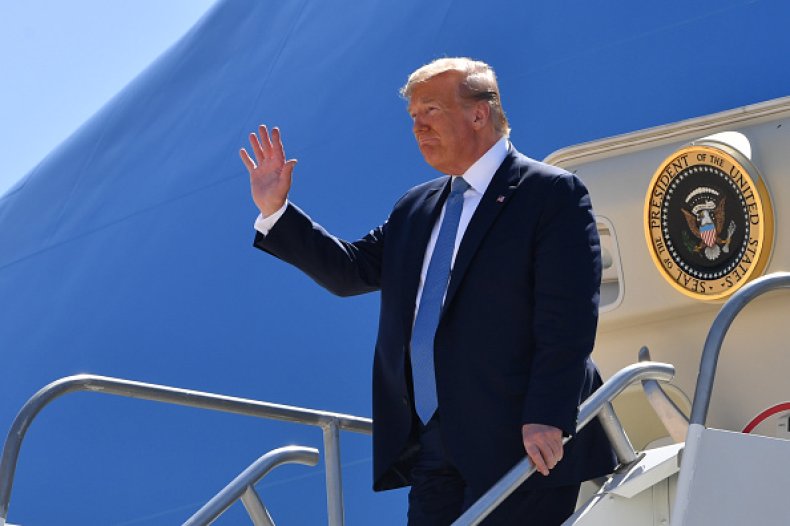 Both the Post and The New York Times reported on Thursday that the whistleblower complaint centered around communication between Trump and a foreign leader about Ukraine. Some members of Trump's inner circle, including his personal attorney Rudy Giuliani, have pressed the Ukranian government to open investigations into political rivals like Joe Biden and Hillary Clinton.
During a heated exchange with CNN's Chris Cuomo, Giuliani at first denied asking Ukraine to investigate the former vice president, before admitting he had done just that.
Trump slammed media reports about the whistleblower complaint in a Twitter rampage on Friday morning. He wrote that "The Radical Left Democrats and their Fake News Media partners" were "at it again!"
"They think I may have had a 'dicey' conversation with a certain foreign leader based on a 'highly partisan' whistleblowers statement," he tweeted. "Strange that with so many other people hearing or knowing of the perfectly fine and respectful conversation, that they would not have also come forward."
Trump added: "Do you know the reason why they did not? Because there was nothing said wrong, it was pitch perfect!"