Watergate Reporter Carl Bernstein Thinks Fox News Is Helping the Trump Administration Cover Up Its Russia Ties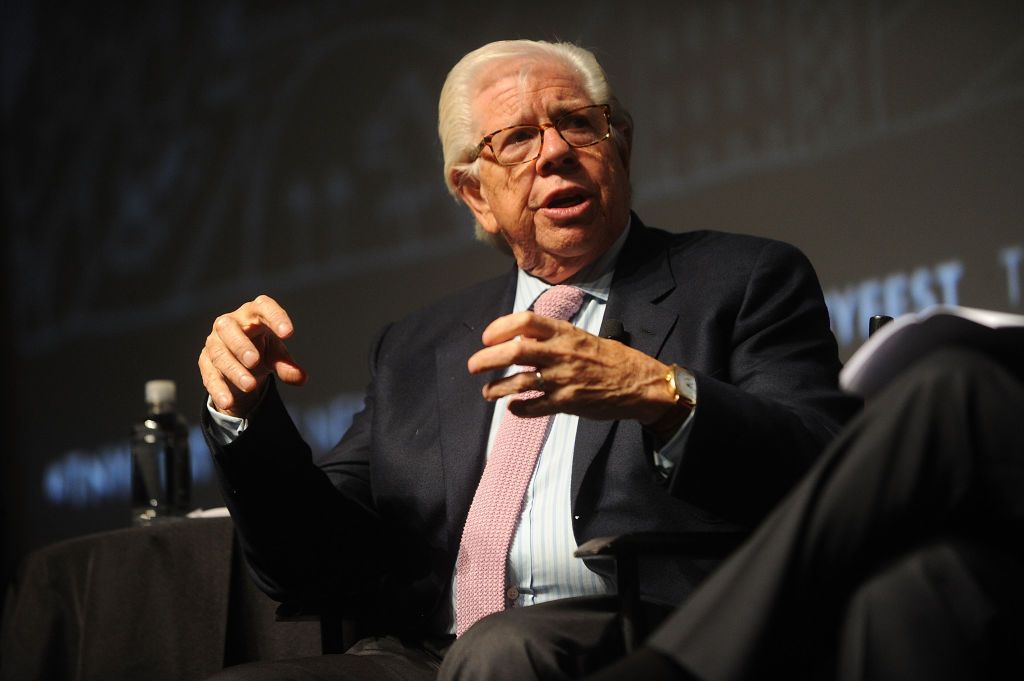 Legendary reporter Carl Bernstein, who was half of the duo that exposed President Richard Nixon's involvement in the Watergate break-in, said Fox News is aiding a White House "cover-up" relating to special counsel Robert Mueller's Russia probe.
Speaking on CNN, Bernstein said attacks by conservative news hosts, primarily on Fox News, are helping members of the Trump administration conceal alleged crimes under investigation by Mueller.
"Yes, it abets a cover-up, because there is a cover-up going on in the White House and among President Donald Trump's aides and former aides relating to the investigations," Bernstein stated, in response to a question from host Brian Stelter. "We don't know what the cover-up is about, whether it constitutes an obstruction of justice or a criminal conspiracy at this point."
He continued, "But yes—because the commentators that you are hearing and showing are not open in any way to the best obtainable version of the truth, to facts, context, who seem to be oblivious to the serial lying of the president of the United States and members of his family and staff—they are abetting a cover-up."
He accused right-wing news hosts of operating a smokescreen—making the conduct of everyone, including Mueller, "the issue, except the president of the United States."
Fox News hosts have attacked the Mueller probe since charges were filed against former Trump national security adviser Michael Flynn—who has admitted to lying to the FBI about his contact with the Russian ambassador Sergey Kislyak ahead of Trump's inauguration.
Top-rated host Sean Hannity last week called Mueller and his team of investigators an "utter disgrace." He claimed that the investigation poses a "direct threat to you, the American people, and our American republic," and he called for Mueller to resign.
Lou Dobbs called for former President Barack Obama to be investigated because the Russian interference "occurred under his administration," while Fox's Gregg Jarrett even called for Attorney General Jeff Sessions, who recused himself from matters relating to the Russia probe after misleading Congress about contact with Russian officials, to "un-recuse himself" to get rid of "partisans," including Mueller.
Mueller recently dismissed FBI agent Peter Strzok from the Russia probe after he was found to have sent anti-Trump text messages. Many have cited Strzok as evidence of partisan bias in the investigation.
A series of Trump allies have appeared on the network to attack Mueller, including former House Speaker Newt Gingrich—who defended Mueller's appointment in May but last week described Mueller and the "senior FBI" as "corrupt."
Bernstein has previously compared the Russia investigation to the Watergate scandal that resulted in the resignation of Nixon in 1974.
In November, he said at an event in Chicago that if Trump colluded with Russia to win the presidency, it is "worse than Watergate." Last week, in an interview with CNN's Anderson Cooper, he called Trump's "authoritarian" behavior more "egregious" than Nixon's.
"Richard Nixon is a criminal president who abused his authority in secret throughout his presidency and had to leave office because of it," Bernstein explained.
"Donald Trump, by contrast, is a president of the United States who has claimed authoritarian powers for himself and exercised them not in secret but openly, and now because of that it looks like he may well have obstructed justice, among other possibly illegal acts."
Bernstein and fellow Washington Post reporter Bob Woodward were awarded the Pulitzer Prize for their investigation into the Watergate break-in, and the Nixon White House's role in the subsequent cover-up.